Lights
The Showbox // Seattle, WA // February 2nd, 2018
Photos by Rachael Dowd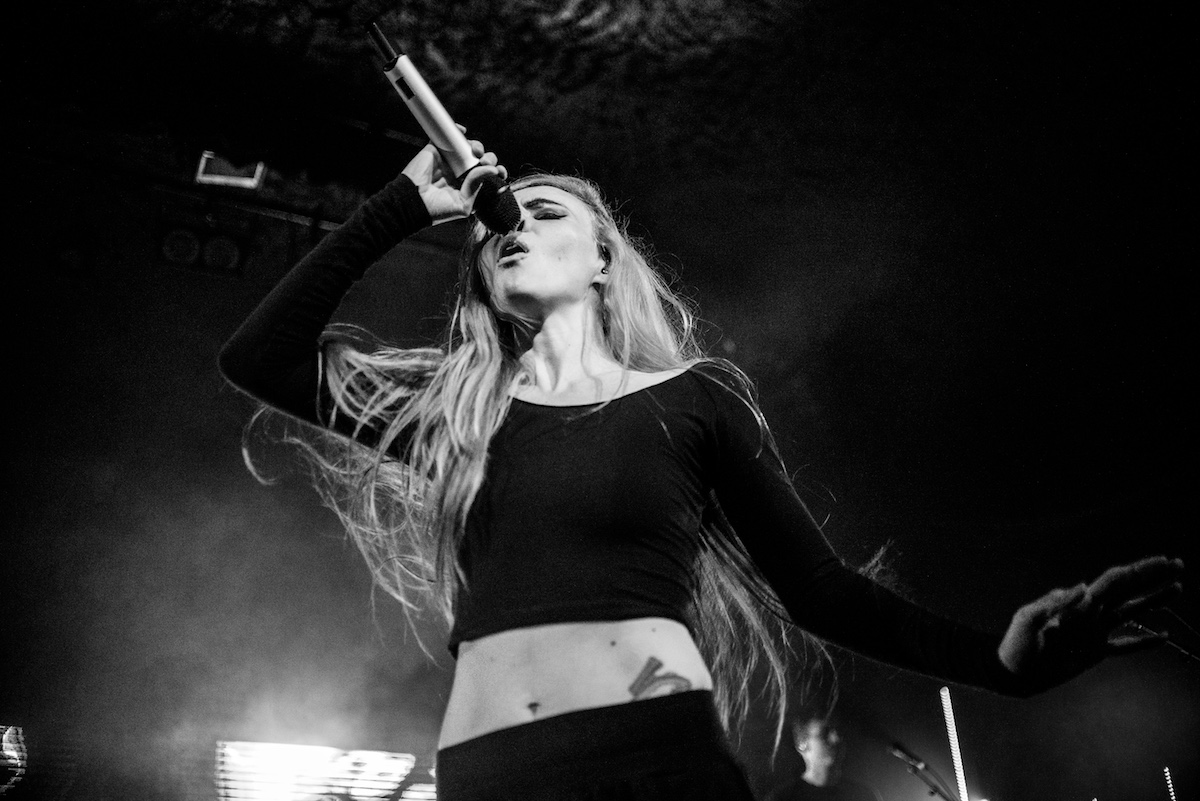 Lights was greeted by a sold out Showbox crowd in Seattle last Friday, helping to kick off the third day of the tour in style. With her new signature red hair, killer vocals, and a brand new album to perform material from, it was clear from the moment Lights hit the stage that she was there to entertain and prove why she is one of the biggest forces in pop music today. 
Opening the night with "New Fears," a track off of her recently released album, Skin&Earth, it only took moments into her performance for her talent and charisma to captivate every single person in the audience.
Lights delivered a seventeen song setlist to the energy-filled Seattle crowd, performing new songs off of the recent release like "Savage," "Moonshine," and "We Were Here," the latest single off of Skin&Earth.
While the tour is in support of Skin&Earth that was released this past September, Lights performed songs from each of her albums, even throwing in "Second Go," a track off of 2009's The Listening, which caused a moment of sheer frenzy from the crowd as soon as the opening notes rang through the speakers.
Midway through the set, Lights, with the help of her backing band, performed stripped down versions of hits like "Banner" and "Follow You Down," a highlight of the performance that allowed for a rare moment of intimacy between Lights and her fans.
Closing out her set with songs off of 2014's Little Machines like "Running With The Boys" and "Muscle Memory," the diverse set list Lights performed allowed for everyone to see how much her sound and stage performance has grown over the years, at some points sounding better during her live set than moments on her recorded albums.
The lead single off of Skin&Earth, "Giants," was the closing encore for Lights' set in Seattle, the crowd singing along with her from start to finish, sending the entire Friday night off on a high note.
If there is one thing this tour does right, it is showing the crowd just how much of a talented force Lights is. From her impeccable vocals, captivating stage presence, and ability to entertain the crowd whether behind a keyboard, a guitar, or projecting her own illustrations from the numerous comics that accompanied Skin&Earth onstage, it is inevitably clear that there really is no one else in the music industry quite like Lights.