Woolbright released their debut record Busybody Lazybones via Whelmed Records in 2017 and the split with friends in winded has come as a weight lifted in 2018. In the same vein as Charly Bliss, Japanese Breakfast and Sheer Mag, Woolbright are thought provoking and bright, even when times are tough. Covering Death Cab For Cutie's song "Passenger", Woolbright bring a warmth and belonging to the solemn track. Their original track, "23", is a personal, heartfelt story to singer Candace Maritato while winded's original song "Crossed Wire" is about Dissociative Disorder.
"I can barely play '23' without crying," Maritato said. "The holidays have never been a joyful time for me or my sister for a number of reasons. Through every shitty situation we had each other. Not having her around makes it all feel so much emptier. I know I'm not the only person out there that feels this way and I'm sorry. You're not alone and I wish you peace."
Vianale of
winded and Maritato see each other as musical inspirations. The pair of
"I struggle with dissociative/depersonalization disorder and this track reflects the internal narrative I have with myself when I become extremely detached from the world," Vianale said. "'Crossed Wire' was really fun to write and it was a very quick writing process. I sent the track to my friend David Settle, who fronts the Tallahassee post-punk group Big Heet and he wrote and performed the lead guitar part for the song. His addition to the track seriously makes it for me, and I know it would be lacking were it not for his contribution to it."
"I was driving to work one morning and could feel this cloud of energy around me," Maritato said. "I realized the holidays were coming up. It was time to let out some demons. I absolutely love everything [winded]writes. I knew I wanted to release this with her the moment it came to mind."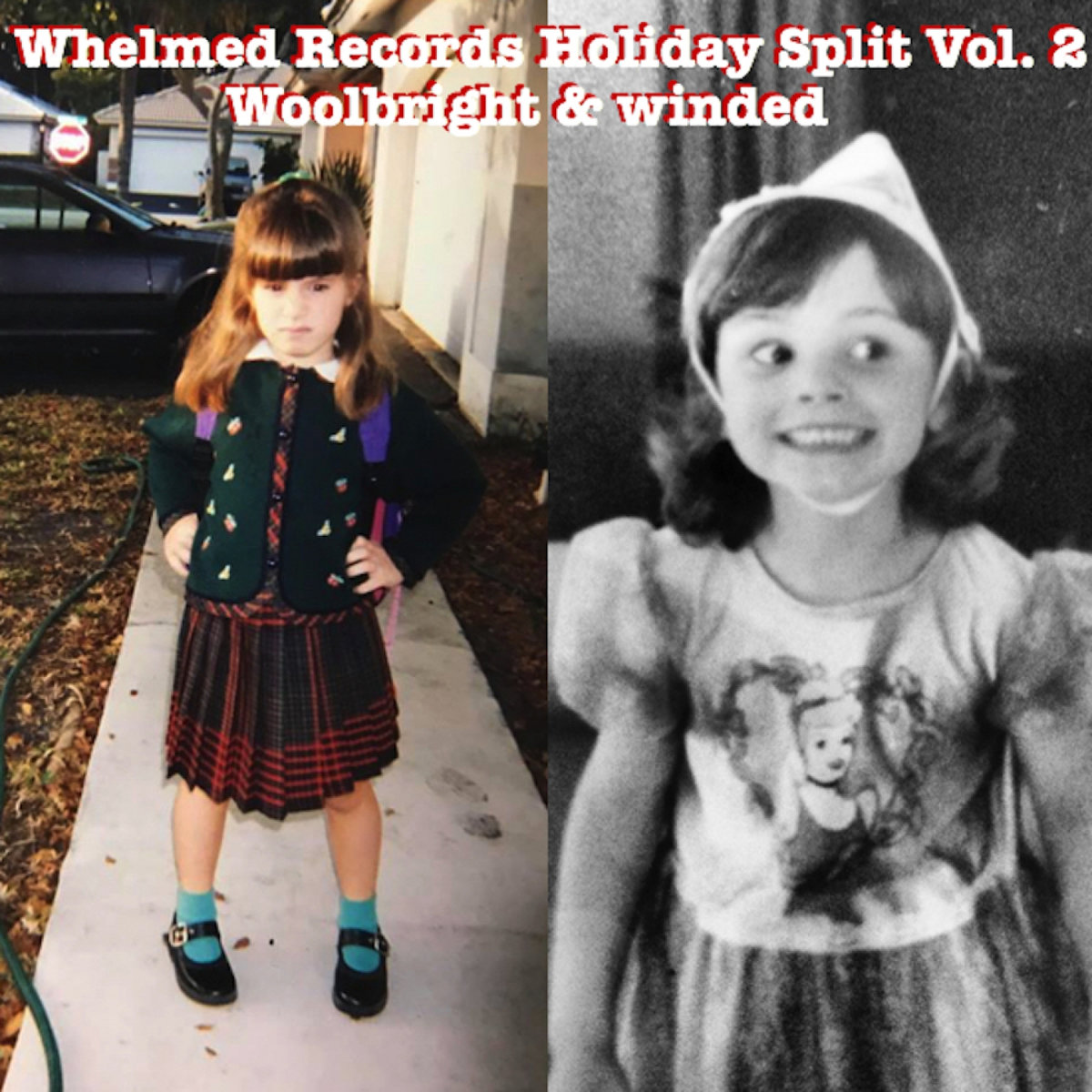 All proceeds from the split will go to The Hispanic Federation to give relief to Puerto Rico. As one of Maritato's favorite songwriters, Ben Gibbard of Death Cab For Cutie was an obvious choice to cover. Gibbard, an incredibly talented writer, Maritato thought "Passenger Seat" was "so simple and beautifully written" that it had to be featured on the split. Vianale had her eyes set on Pile because "Rick Maguire's song writing is a great gift to this world and I've wanted to cover one of his songs for a really long time."
All proceeds from the split will go to The Hispanic Federation to give relief to Puerto Rico. Being able to write these original songs, both winded and Woolbright were eager to get these tracks out into the world. Being more expressive of their emotions is what new beginnings are all about.