Interview and words by: Bridjet Mendyuk
Photos by: Demi Cambridge
Real Friends had a great time at Riot Fest this year, even if they were busy with catching their favorite bands and supporting their friends (real friends, we had to). The Chicago group have been active in the scene for a long time and still are. With touring acts shouting out Dan Lambton and Kyle Fasel, it's our turn to shout them out and see why they love their hometown, Riot Fest and what they're up to for the rest of the year.
How many Riot Fests is this for you?
DAN: I think this is our third. We did two in Chicago and one in Toronto.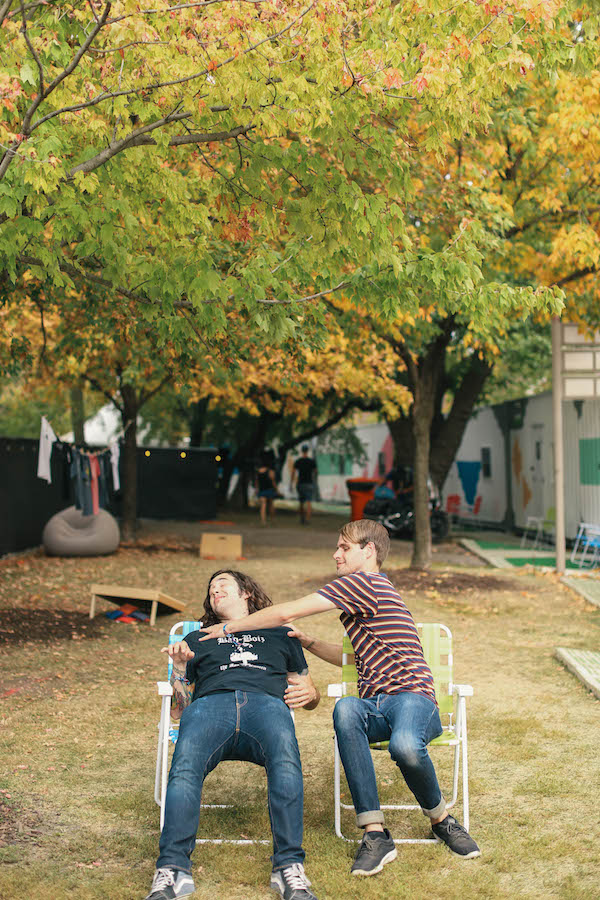 Was this experience different for you this year?
DAN: I think so, everything seems a little more spread out. Every year they're able to fine tune the layout more. I remember going to Humboldt Park and they were able to use half of the park to have four or five stages and it was a lot to get from point A to point B. Every year it gets better and they're about to tighten it up.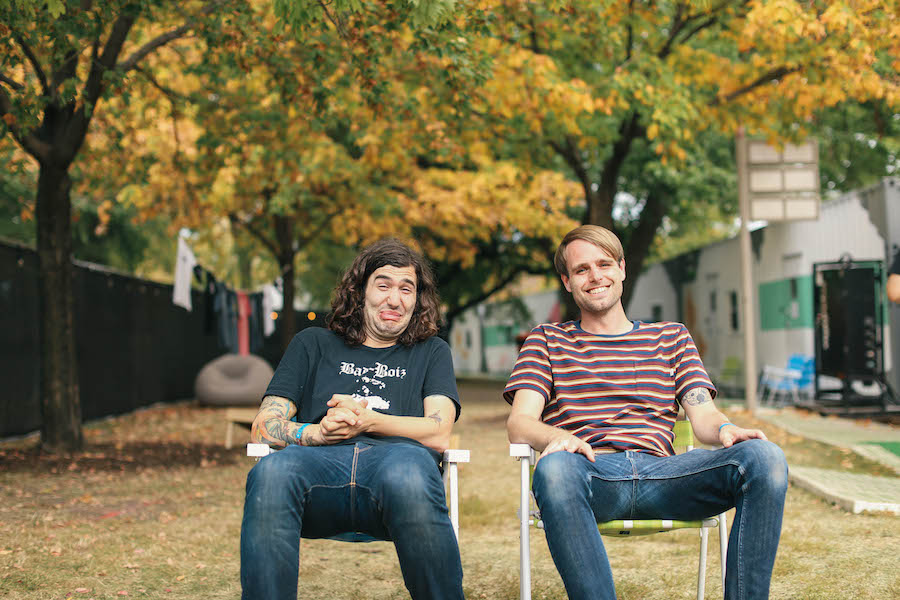 What's your favorite part about the Chicago music scene?
KYLE: I think the Chicago music scene is great. It's great to be a part of it. There's so many bands that have come out of here like Fall Out Boy, The Academy Is…, The Hush Sound…bands like that. It's cool to be in that realm, but in the newer generation. It's really cool. Even the local music scene means a lot to us. We always try to spread the word about that. We love Chicago music.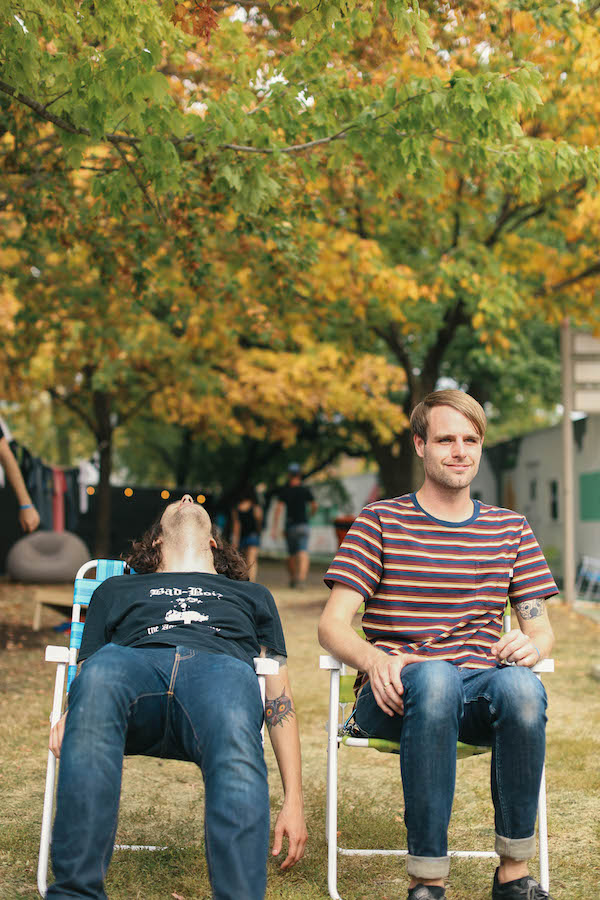 Is there a new album in the works?
DAN: We've been working on some music at home, just hanging out. We've done some stuff out in LA to get a head start on the record. There is not a set direction yet. It's too early in the game to necessarily say where it's going to go.
Any inspiration for your songwriting thus far?
DAN: It's just all over the place.
KYLE: With us, we always try to progress as a band. It's hard to pinpoint [inspiration]lyrically. I think Dan and I are both at this point all over the place when it comes to lyrics. Something cool that we actually did do is that him and I both wrote a song together. He had written a song and I had written a song and we put those two together. It was different, that was a first for us. It turned out cool. We try to be the best version of [ourselves]that we can be. We're focusing on our dynamic and currently the more energetic side of [music]. We're trying to get those songs to really hit you; I think kids call them a 'bop' now.
DAN: At first it was 'bae,' now it's 'bop.'
KYLE: At first it was 'banger.'
I still use banger because I'm old.
KYLE: 'Big track' is another one someone said, that was something I heard yesterday. We're trying to write some bops.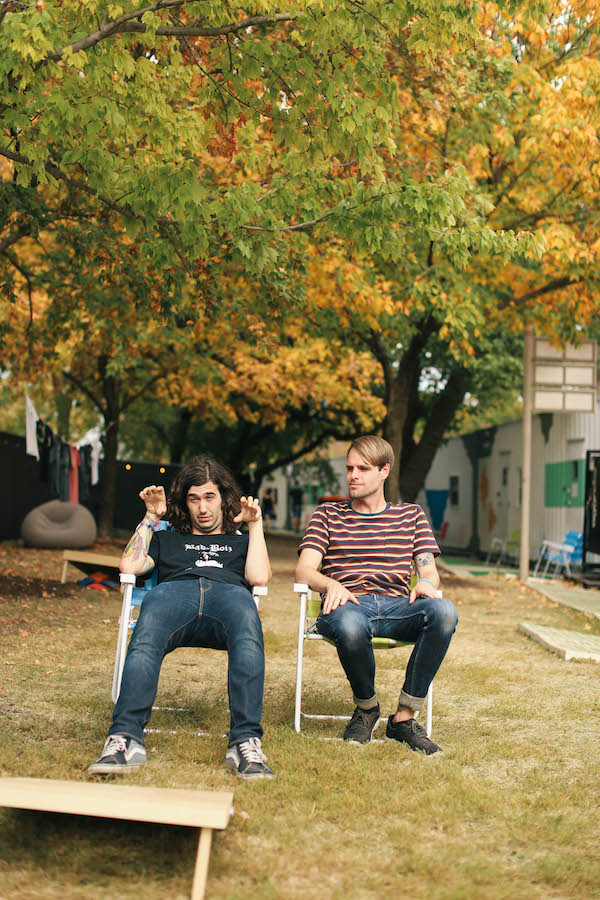 What are some of your favorite bops of the weekend?
KYLE: I saw Say Anything today.
DAN: I saw The Hotelier, State Champs, The Story So Far, Chon, Mayday Parade, Bayside, A Day To Remember, Knuckle Puck, New Found Glory….
Anything else you're excited about besides writing the new album?
DAN: We're going to be doing a UK tour with Neck Deep and As It Is.
KYLE: We're really busy with writing, we're stoked for the tour, but we're so antsy with the writing. It's really awesome to see the [record]start to come to life, it's motivating us.