Bumbershoot Music Festival 2017
The Seattle Center // Seattle, WA // September 1st – 3rd, 2017 
Photos and review by Rachael Dowd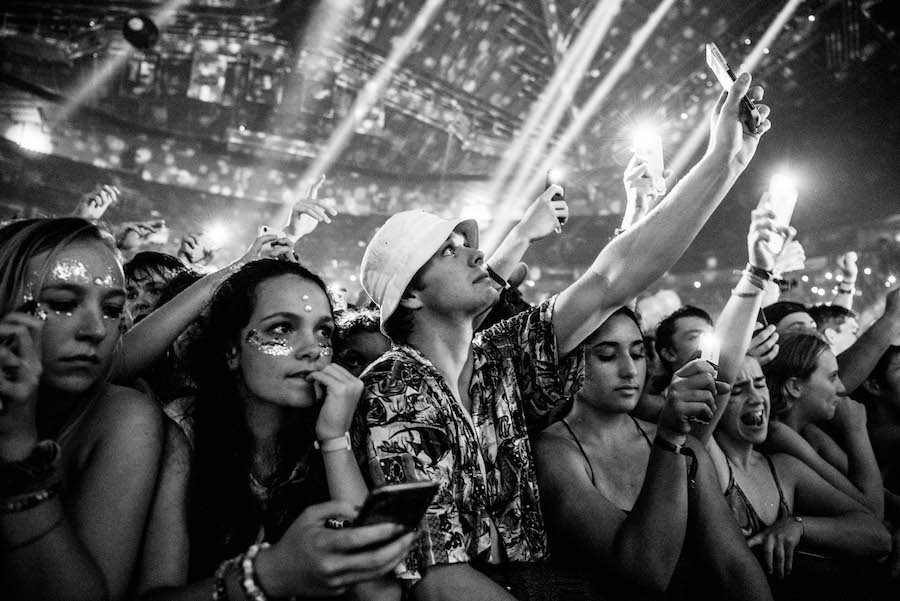 Bumbershoot returned to Seattle for another Labor Day weekend, granting festival goers with unusually hot weather and a jam-packed lineup that included acts such as Lorde, Solange, Vince Staples, Foster The People, and more.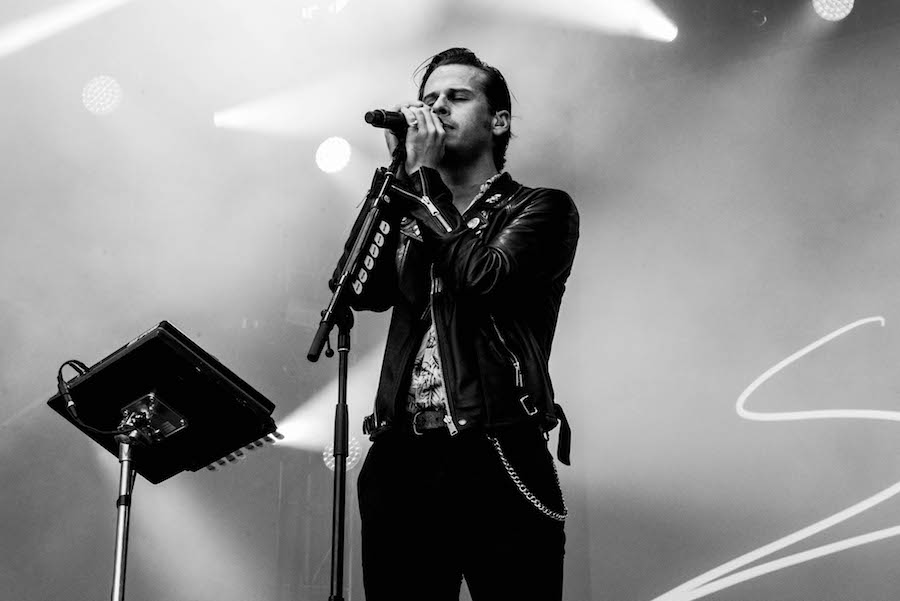 Fans flocked to Memorial Stadium in the heart of the Seattle Center to catch Foster The People, one of the first acts to kick off the weekend on Friday. Promoting their brand new album, Sacred Hearts Club, that was released in July, fans new and old were treated to a diverse set of tracks including "Helena Beat" and "Pumped Up Kicks."
Flume entertained a crowd of nearly 12,000 in Memorial Stadium as night one of the festival came to an end. With an energetic stage presence and a packed set list that included "Sleepless," "Insane," and "Lose It," Flume got fans ready for the rest of the EDM-filled weekend with a memorizing lights and graphics show and music that left every single person in the crowd on their feet.
Having just returned from their tour run in the UK, PVRIS was greeted warmly by a large crowd on the Fisher Green stage located in the shadows of the Space Needle. Playing a mix of tracks off of 2014's White Noise and new songs off of All We Know of Heaven, All We Need of Hell, that was released just over two weeks ago, their set included fan favorite songs like "St. Patrick" and "My House." Vocalist Lynn Gunn's energetic presence and powerful vocals caused festival goers to flock to their stage by mid-set, proving just why PVRIS is one of the most buzzed about acts in the alternative scene.
Playing amongst a heavy lineup of EDM acts, Ekali stood out with his original beats and graphics as he entertained the Key Arena crowd of a couple thousand excited festival goers. Gearing up for a world tour that kicks off in October, Ekali is someone within the EDM world you don't want to miss.
Getting ready for their upcoming tour with The Maine later this year, Dreamers was one of the first acts to play the Memorial Stadium stage on Saturday. Describing their music as "cosmic pop," Dreamers gained a few new fans by the end of their set, showcasing their musicianship and artistry with songs like "DRUGS" and "Sweet Disaster."
Kicking off their set with their track "Bath Salts," Brooklyn-based rock band Highly Suspect brought an energetic and rock-filled performance to Memorial Stadium. Charismatic frontman Johnny Stevens entertained the crowd throughout their entire performance, showcasing strong vocals and a unique personality with each song. Playing tracks off of 2015's Mister Asylum including "Lost" and "Lydia," in the sea of EDM, rap, and pop artists that dominated the festival weekend was a powerful rock performance that left festival goers wanting more.
Bringing the soul to Memorial Stadium on Sunday afternoon, Bibi Bourelly captivated the crowd with her incredible vocals and bold personality. Introducing one of her songs as being about "my ex who lied to me about his baby mama," it's clear that all of her songs are drawn from personal experiences. Accompanied by a mega talented backing band, her guitarist shredding out a few rock-influenced solos throughout the set, Bibi Bourelly put on a unique and talented performance that was impossible to ignore.
Kaleo
Taking to the Memorial Stadium stage late Saturday night, Icelandic blues/rock band Kaleo entertained the large crowd with powerful vocals and even more powerful musicianship. Opening up with "Broken Bones," a track off of their 2016 release A/B, their unique sound and quality songwriting was evident the moment they took to the stage, two qualities that separated them from other acts playing Bumbershoot over the weekend.
EDM duo Louis The Child lived up to their reputation of putting on one of the most energy-filled and memorable EDM sets of the weekend. Playing tracks off of their newest release, Love Is Alive, that made its debut this past March, from the front of the barricade to the nosebleeds, everyone was dancing and moving throughout their whole set.
Closing out the Key Arena stage on the third and final night of Bumbershoot, Gucci Mane proved once again why he is a household name in the world of hip-hop. First, treating the crowd to a hit-filled DJ set, Gucci Mane played a long list of tracks including "At Least AM" that was released last year, "Tone It Down," and more. Fans that had been waiting at the barricade all day long were certainly not left disappointed, Gucci Mane's set ending the Bumbershoot weekend on a high note.
As soon as Big Sean stepped on stage, it was immediately clear that he was one of the most anticipated acts at Bumbershoot this year. With an incredible production that included pyro, smoke machines, and vibrant lights, his set was one of the most memorable of the weekend. Playing hit after hit including "Clique," "Jump Out The Window," and "Paradise," fans sang loud and proud throughout his entire performance, showing just how big of a loyal fanbase he has in the Emerald City.
Opening up his performance with "Party People," Vince Staples made it clear to the Key Arena crowd as to why he is one of the most buzzed about artists in the rap scene today. Keeping his set simple with a red back lit stage, Vince let his lyrics and talent do all of the talking. With a set that included songs like "BagBak" and "Fire," Vince Staples is a rap artist that should be on everyone's radar going into the new year.
One of the most buzzed and talked about performances of the entire weekend came from Lil' Yachty. By Sunday, many festival goers were feeling the heat and exhaustion that comes from a three day festival and Lil' Yachty wasted no time waking each and every person in the crowd up. With a set filled with crowd surfing, water throwing, and hits including "Peek a Boo" and "Dirty Mouth," those that missed out on his performance were definitely left disappointed.