Living Room are an up-and-coming band you need to know. Singer and guitarist Scott Fitzpatrick chatted with us on how the band find their sound, what some of their tracks are about off their record Worth and the inspiration behind the album. Check out a full stream of Worth below.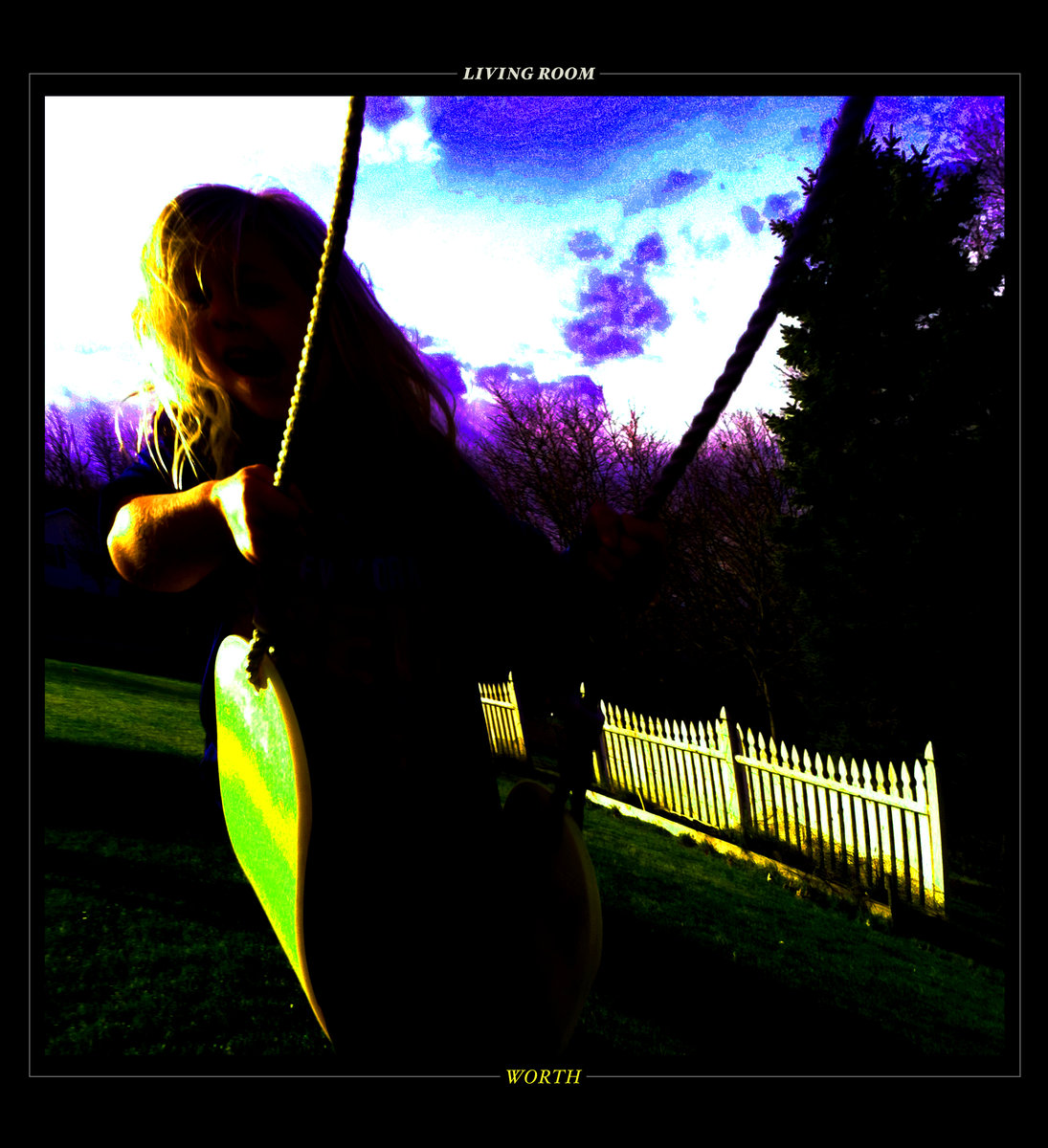 Worth has an awesome complex sound that I haven't heard in some time. Reminiscent of Boys Night Out and Further Seems Forever. Any correlation with capturing the post-hardcore sound?
We weren't going for a post-hardcore sound, I don't think we were trying to make it sound like anything consciously. We were definitely influenced by some of the heavier melodic music we were listening to at the time like Failure and Hum. I'm often surprised about the bands that people compare us to but I think that just means there's something in the songs for everyone to connect with.
Is there an overall theme or message to Worth?
There's definitely a thread that connects all the songs on the album. The feeling of waking up from the youthful bliss of our younger years to the hard truths we have to face about our adult selves is a recurring theme on Worth. It's a dark record for us but it was a positive experience to process those feelings and grow from them.
What is "Decompressor" about?
"Decompressor" is about catching your own reflection in the mirror and seeing someone unfamiliar. It's that weird feeling between wanting to change and actually doing it.
What is "Frayed" about?
"Frayed" is about the unstable ground you find yourself on when your perspective can change on a daily basis. You wake up and the complexity of how things take on meaning hits you differently each time. The song refers to a situation in my own life and how it can go from a sense of focused optimism to a state of not really knowing what to think about anything.
What was it like recording the album, were there any difficulties this time around?
When we record we come to the studio prepared so there's no guessing when we're laying down tracks. Because of this we don't encounter much difficulty anymore.
How have you grown as a band since the making of Worth?
We grow as a band with every new song we write. We're really proud of Worth because it's so different to us than our first album, Moonchaser. We have no problem with changing our sound or songwriting process as long as we're happy with the outcome.
Is there a tour in the works?
We're planning a run of shows down to The Fest in Gainesville at the end of October!
What or who are some of your influences/inspirations?
We're inspired by things that happen to us and people we're close too. We all listen to a variety of music and our tastes change over time. We're at a point in our lives where we're open to everything and not unwilling to admit that we now enjoy things we used to dislike.
What were some of your goals with the making of Worth?
I don't think we really had and specific goals. Honestly, it was as simple as doing something different than we did before and writing songs that we were excited for others to hear. This is an important album for us and we're happy to share it with everyone.
What's next for you?
You can look out for our new music video for our song "Tinker" off of Worth directed by Emmanuel V. Cruz coming this fall. Beyond that we've already written and recorded our third full length but we have no specific plans for it's release. Stay tuned for more new music in the near future!