A Perfect Circle
HEB Center // Austin, TX // April 26th, 2017
Photos and review by Clark Terrell
My day started like any other Tuesday waking up around three in the afternoon after working a twelve-hour over night shift. Tonight, I would be taking photos and watching A Perfect Circle for my first time and its been a long time coming. I received word late last year about the tour and as luck had it, their publicist whom I worked with before reached out. I immediately expressed my interest without hesitation. Fast-forward to the present, I'm walking towards the HEB Center making my way towards the box office to pick my credentials surrounded by fans in various A Perfect Circle classic t-shirts.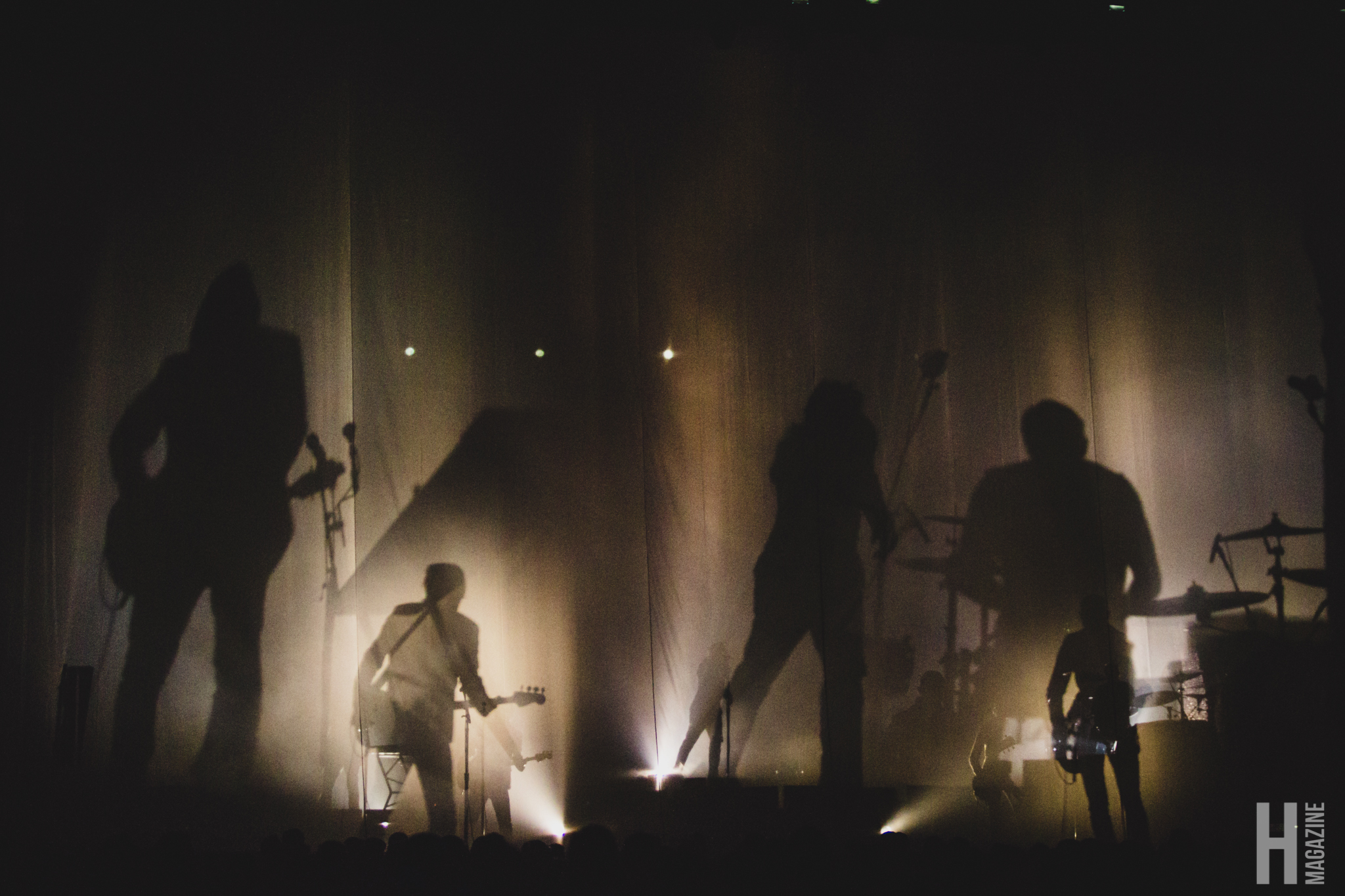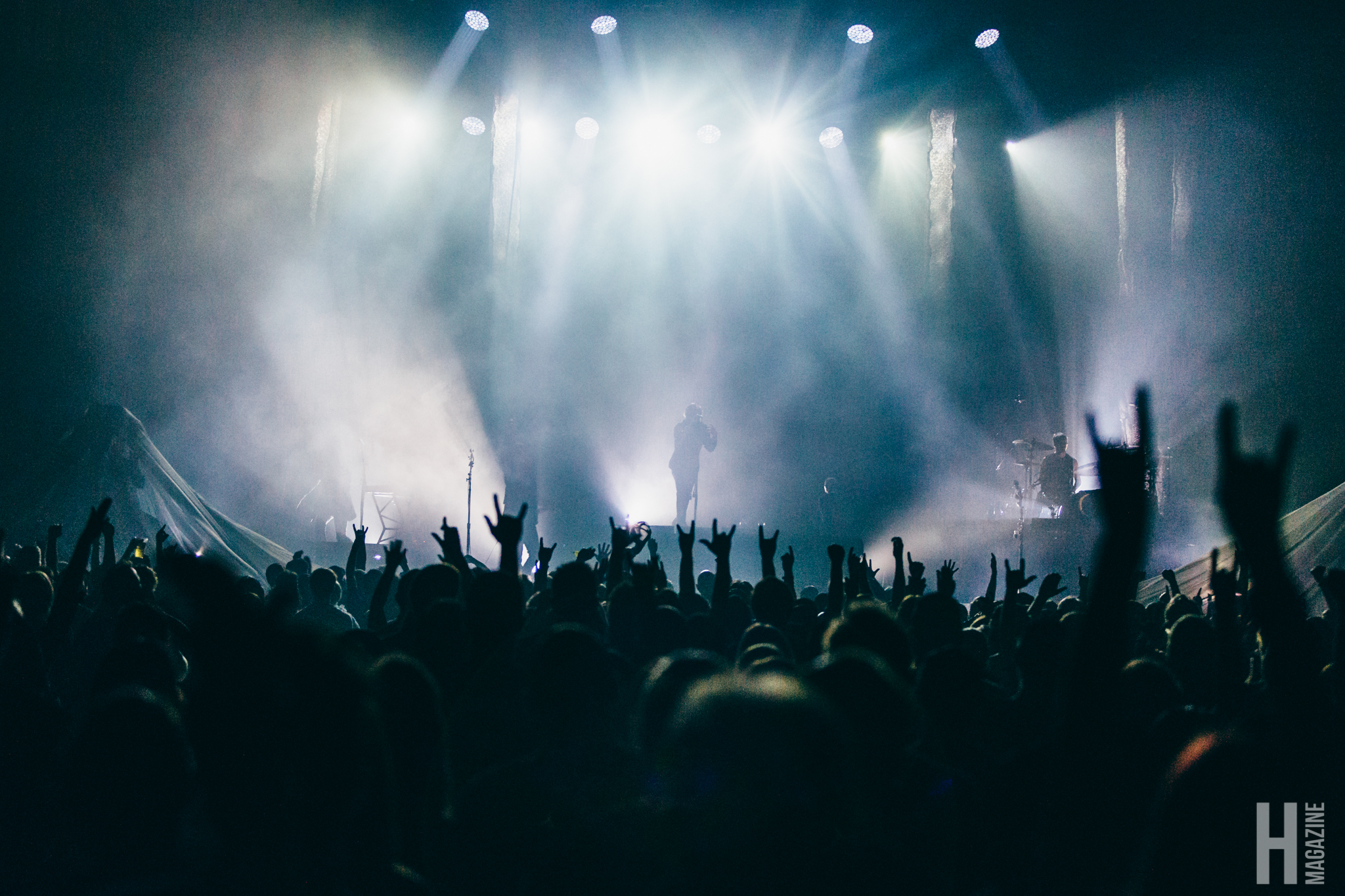 The night began with a duo called Prayers opening up for A Perfect Circle. The on-site media liaison had asked us what we would classify their music as after their set. It was interesting as from what I heard I gathered to be a electronic/synth Goth duo. Turns out they label themselves as Cholo Goth, a name I had never heard of before. I eagerly waited after their set for our escort to the FoH (Front of House). I fancy watching an artist for the first time when others there have seen them a number of times before. I enter this tunnel vision of sorts and forget anyone else is there except the band and myself. I went prepared for a dim lit performance for the first few songs, as Maynard personally does not care for photos. I had spoken to a friend who covered the previous date in Dallas what I should be on the look out for.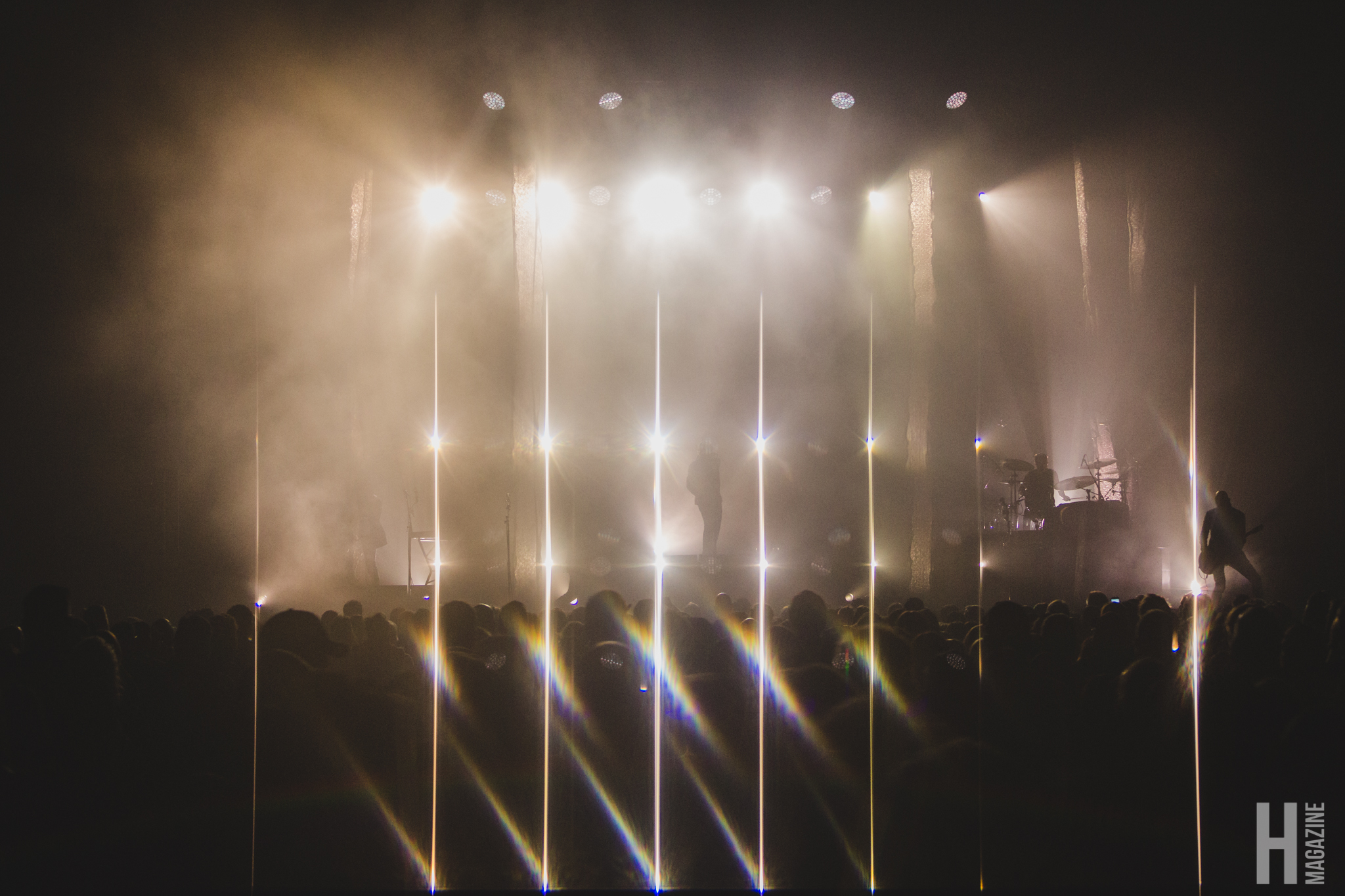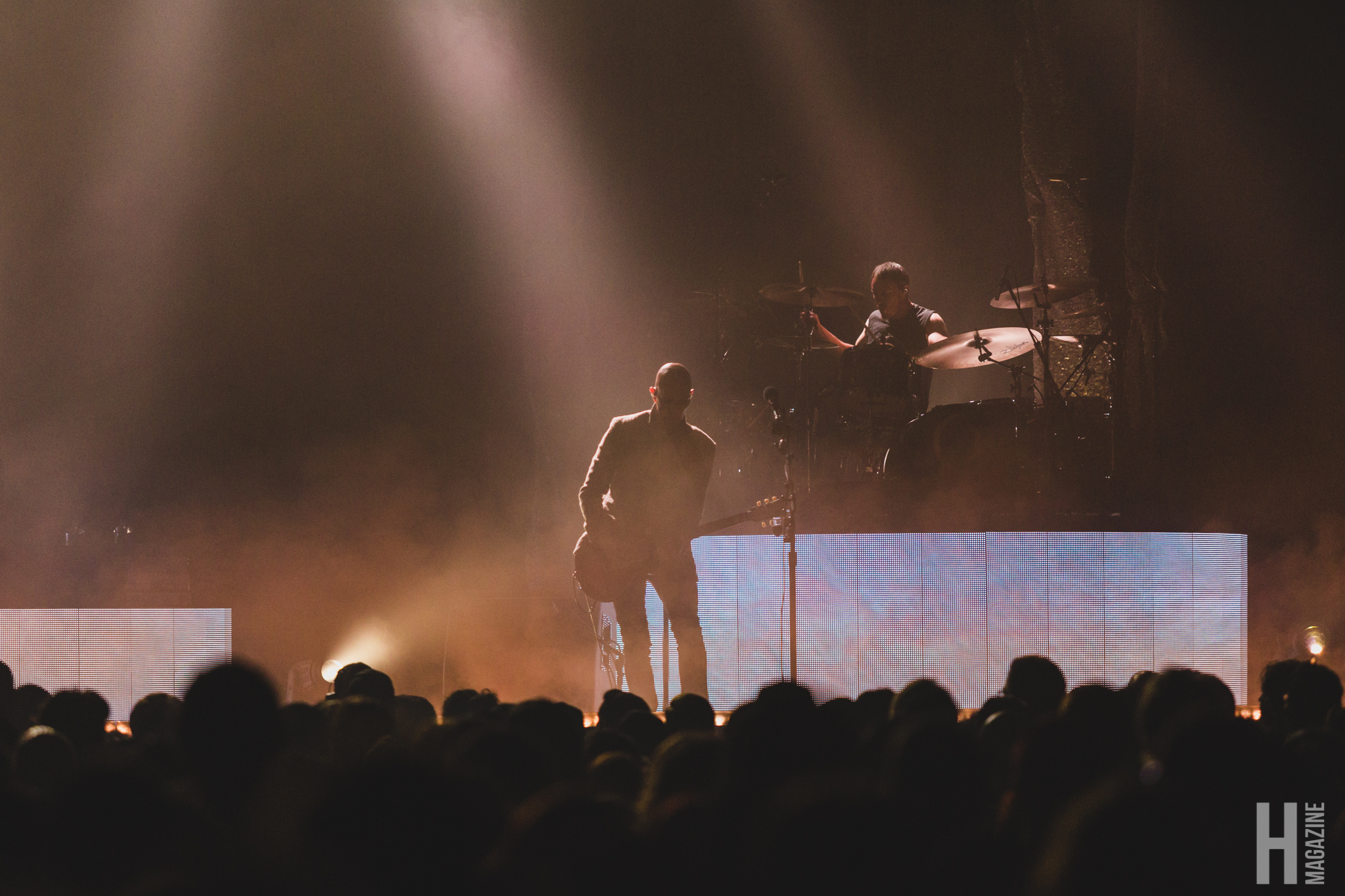 The first song "The Package" from their second studio album, Thirteenth Step, presented us with a large scrim in front of the stage. The melody from the guitar echoing inside the arena with every musician's silhouette displayed on the scrim as they entered the song. At the height of the song when guitars kick in with distortion did they drop the scrim as if "Here we are come dance with us." The crowd's response was felt from the pit all the way to the nosebleed sections. I can't forget to mention that their sound is amazing. As if you were hearing the songs directly from the cd. Lossless Quality. I did my best to keep focused on shooting, but the fan in me wanted to just watch the show. Speaking of, they have a strict enforcement of no photo/video recording during their performance. One I wish was enforced more often. For the most part, during the entire night I would see a phone or two for a bit but it was quickly put away. The venue staff remained ever vigilant through out the night making sure no phones ruined the experience.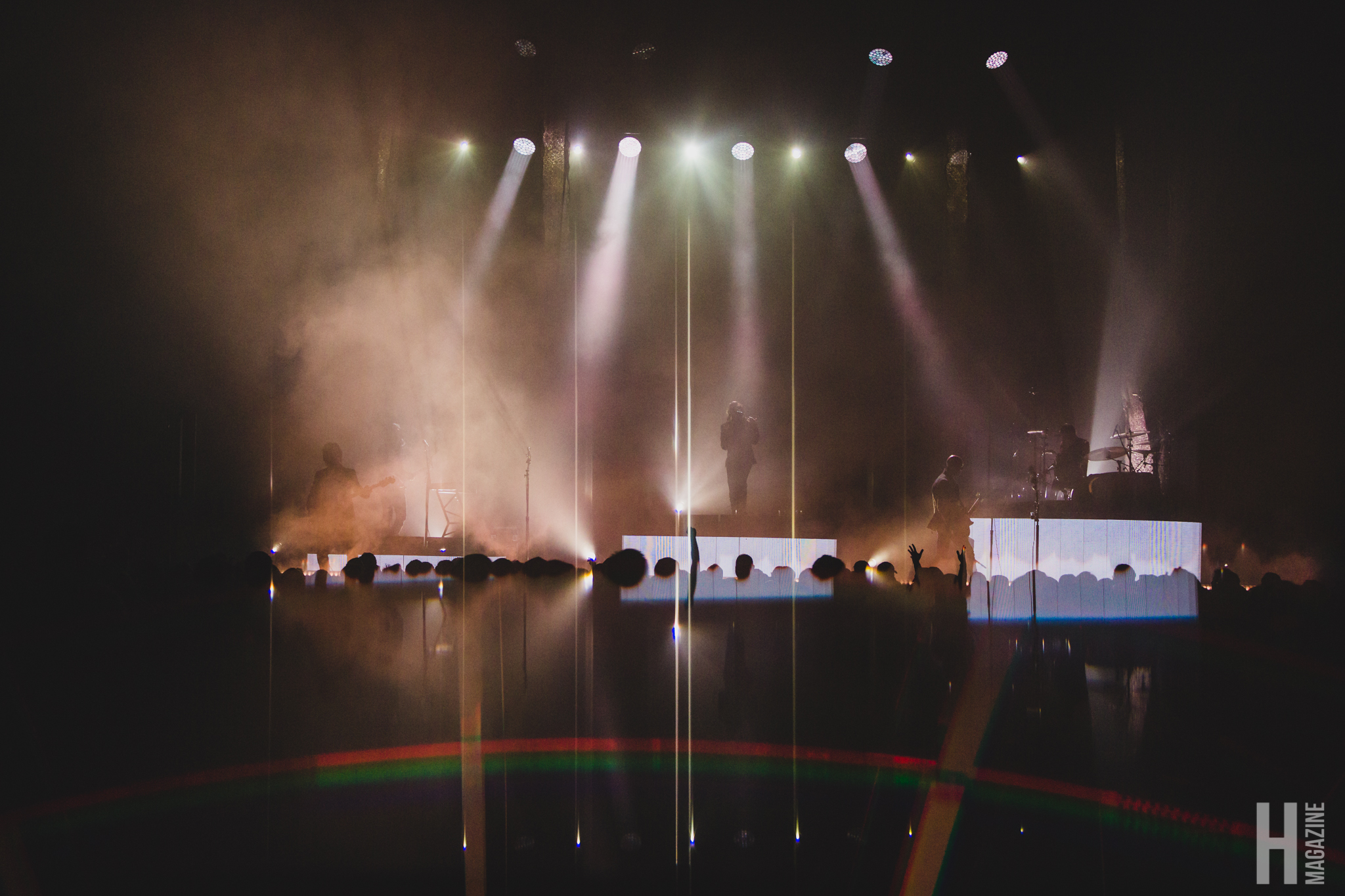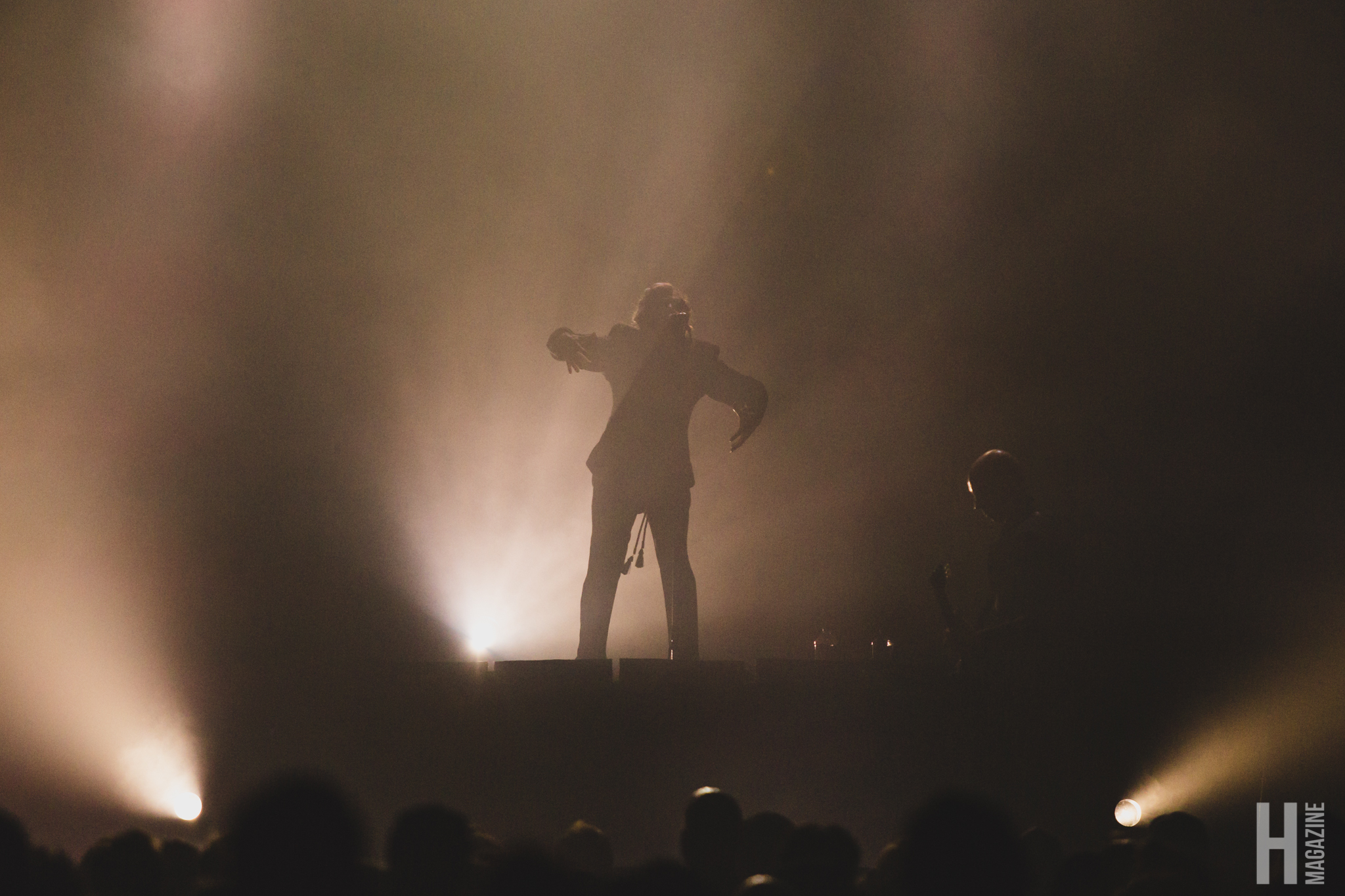 They followed up with "The Hollow" from their debut album, Mer De Noms. It was so satisfying to finally see Billy Howerdel perform live even more so with James Iha as well. They bounced between songs from the first two albums (The Noose, Weak and Powerless, and Rose) until they played their cover of "Imagine" originally written by John Lennon.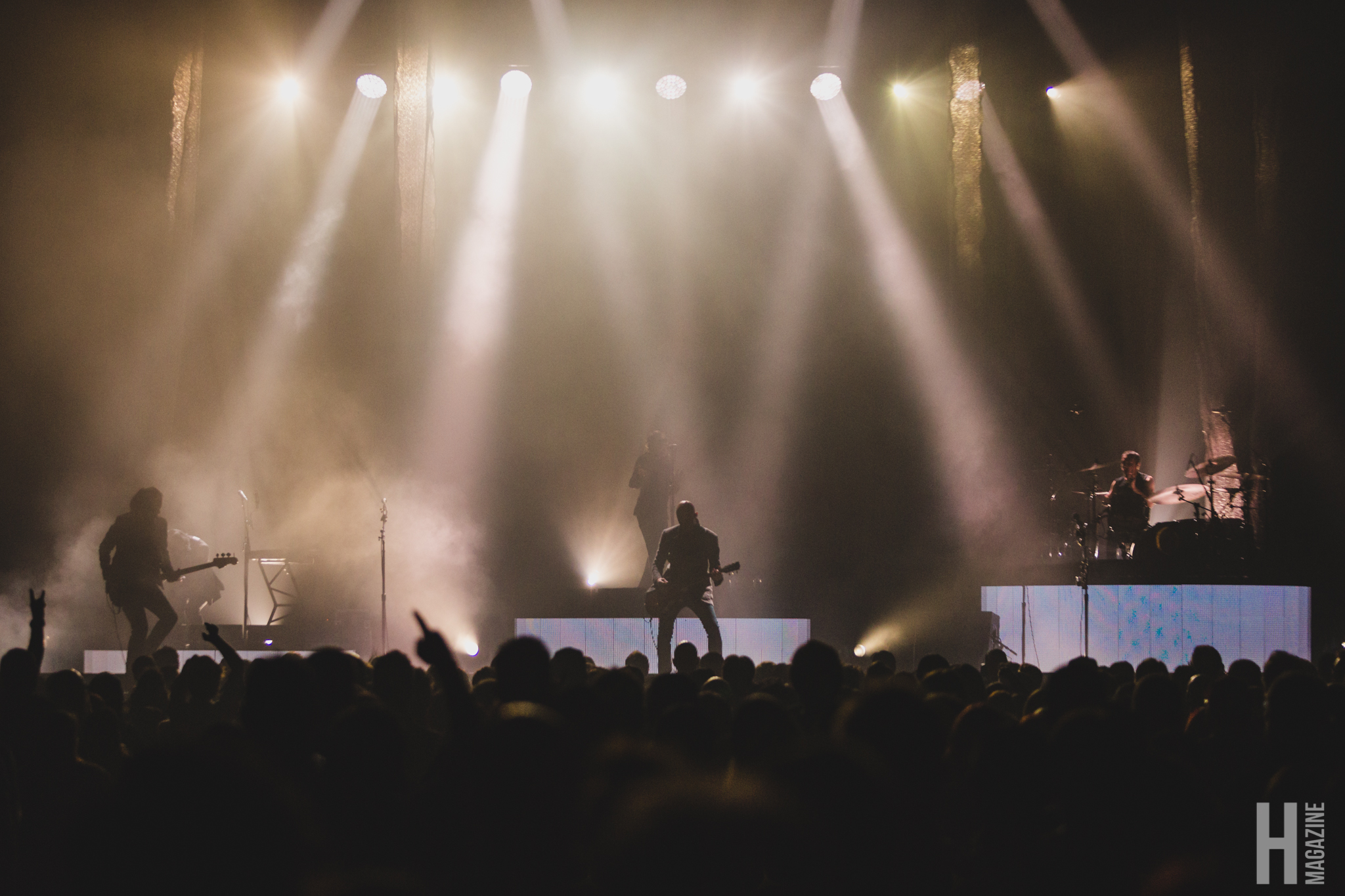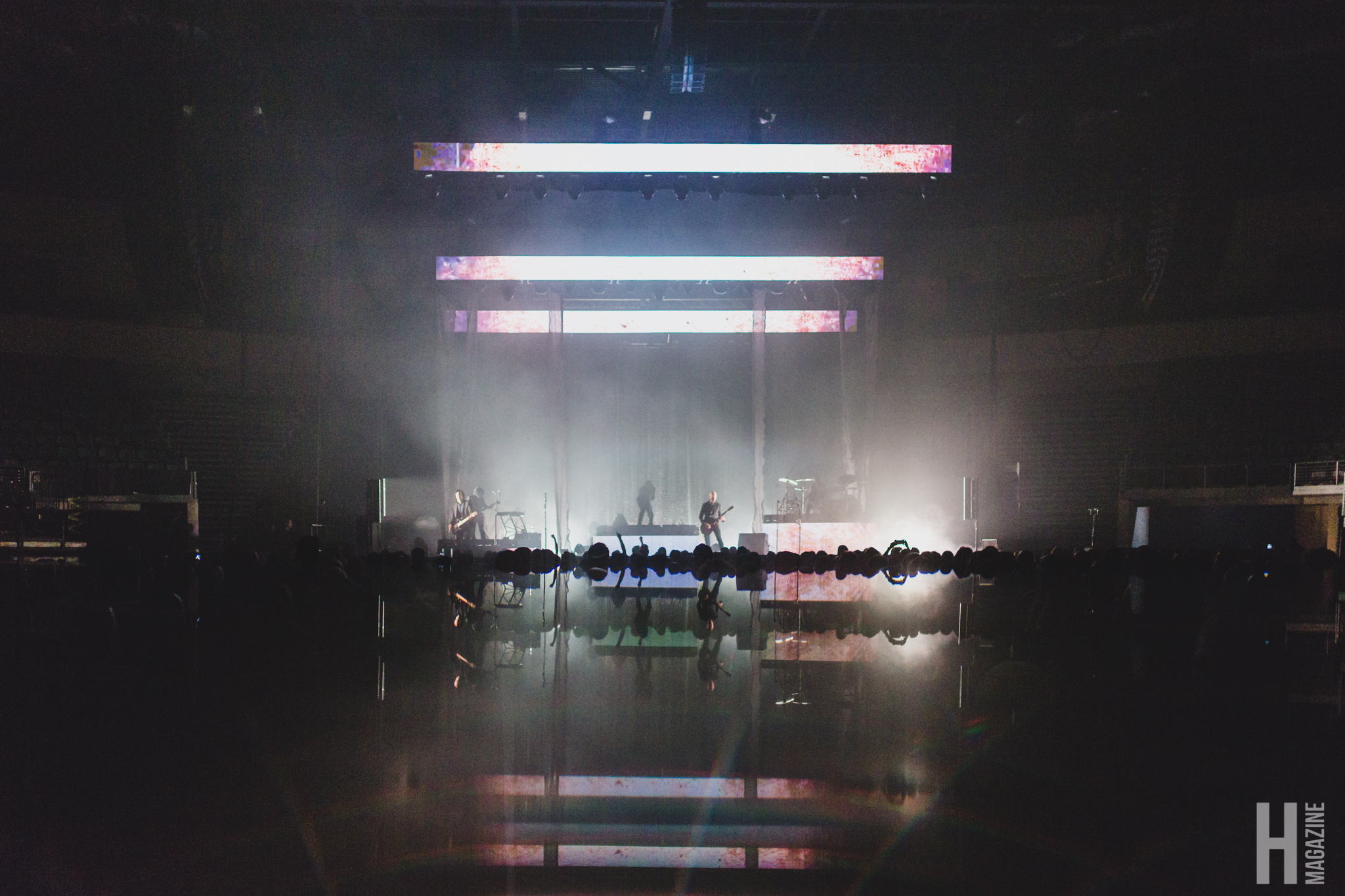 We were allowed to shoot the first two songs only instead of the standard three song, no flash rule. Of course, after the first two songs their light production went from being bland to phenomenal. Matt McJunkins and Billy would be on the main stage with James on stage right (If you are on stage, facing the audience), Maynard Keenan in the middle, and drummer Jeff Friedl stage left. All on platforms rising above the stage about 3 to 5 feet behind where Matt and Billy were performing. There were long textured drapes, which changed when hit with different lights and projections. It reminded me of being inside an illuminated cavern saturated with various colors depending on the angle of the light.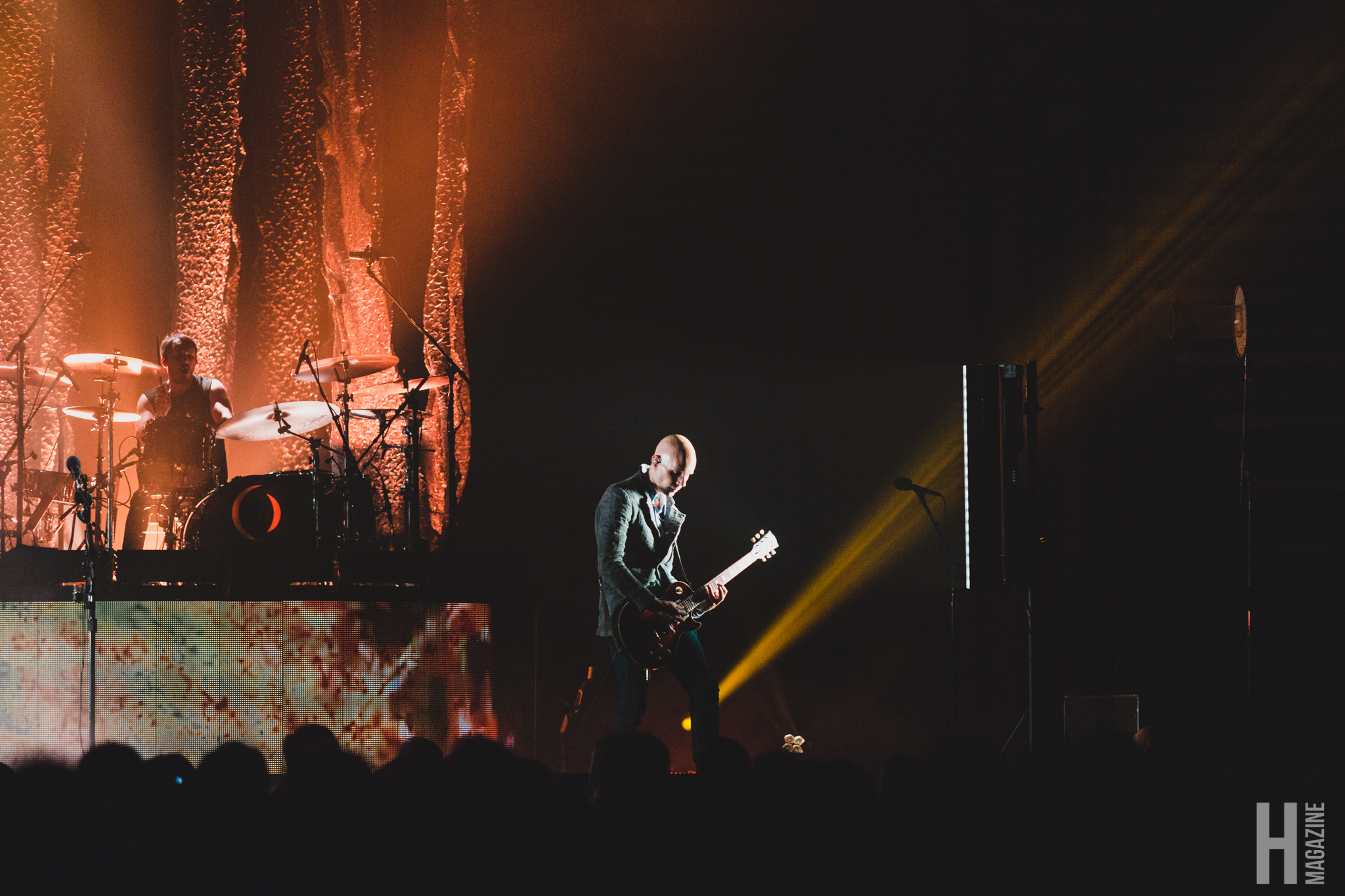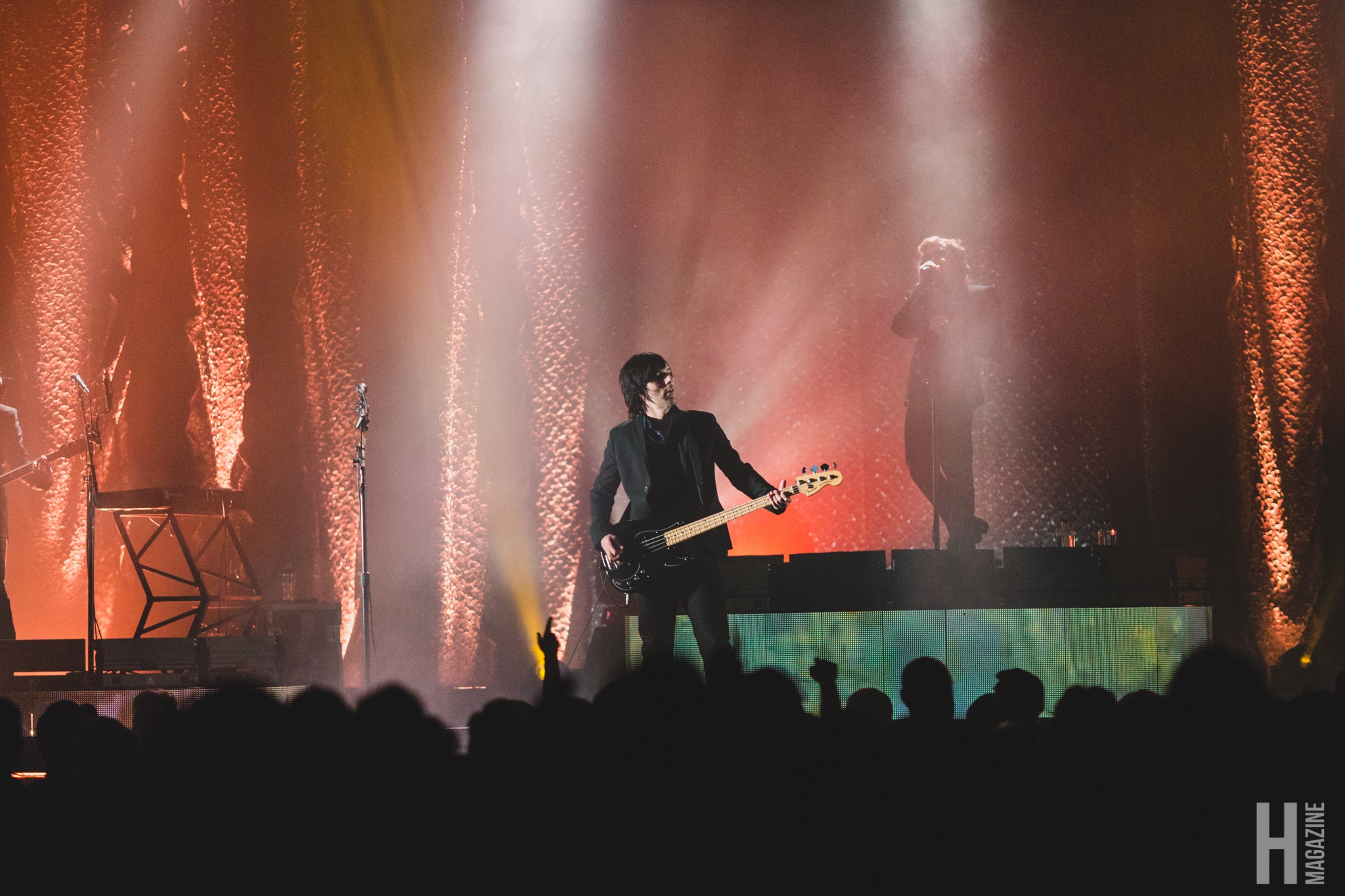 They played their 2013 single "By and Down" that appears on the band's greatest hits album, Three Sixty. This is one song I haven't heard before so to hear it live is a treat. They performed two new songs, "Feathers" first revealed at their performance in Las Vegas and "Hourglass" which had not been trending in the news yet. Heavily driven by electronics and vocals your first thought is that it may be a cover of Maynard's other band Puscifer. If the two songs are the representation of where the band is going with the new album. Fans are going to love it.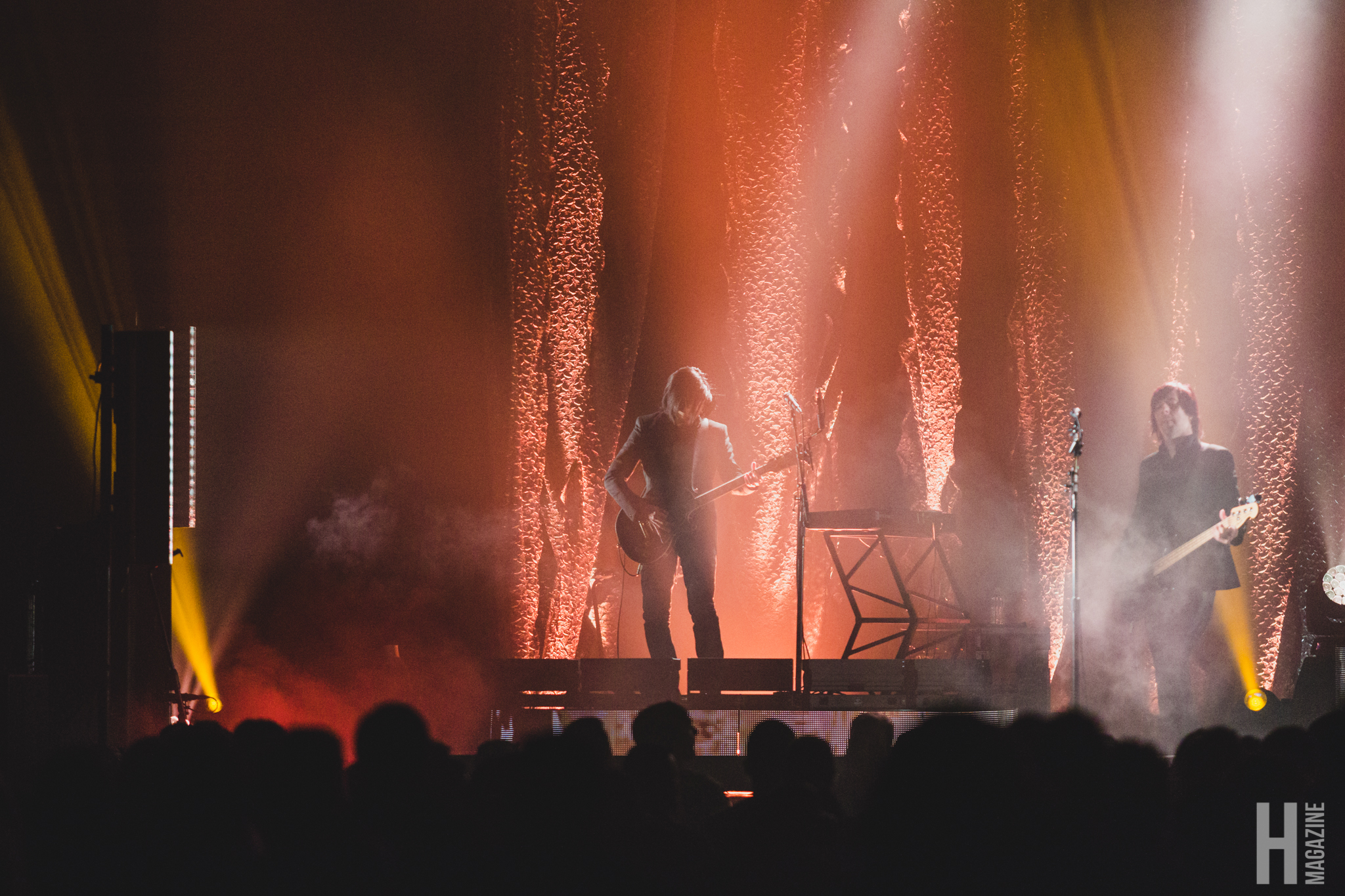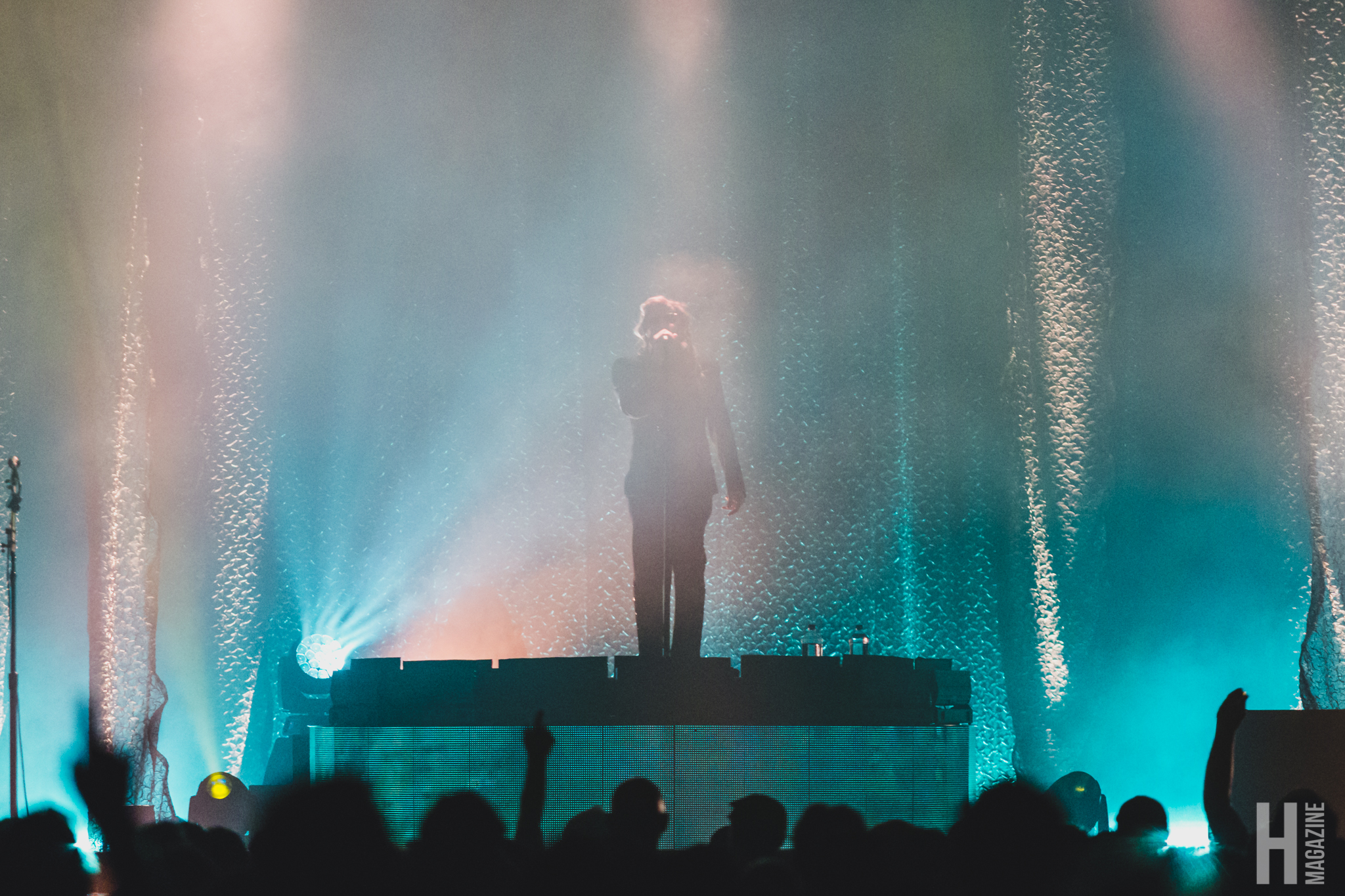 A comedic moment I found and probably normal of Maynard was during the bridge of "Thinking of You." Maynard busted out a pair of shake weights he had received on his birthday and squeezed in a workout mid-show. Continuing to lighten the mood James laid down a few jokes during the introductions to the band members. "What will never go out of style?" he asks. "A smile! That is what I noticed about Austin. You guys are always smiling."For fans that watched their concerts in the early years their tour may lack that sense of intimacy due to the larger venues. However, the emotional connection is still there and it's through the music. This is why they enforce the no photo/video from phones rule. Trust me, it makes the entire experience so much better. Just a few dates remain so make sure you don't miss out on this incredible tour.