Behind The Scene: Gainesville Edition
Words & Photos by Lindsy Carrasquillo
A Brief History
For three days in October, the college student filled city of Gainesville, Florida, turns into a punk music fan's paradise as the students roll out and the bands come in. For the past 15 years, Fest has been occurring on the same weekend as the Florida-Georgia game. While some people may only be familiar with Gainesville because of Fest, the University of Florida, or not at all,  the city has a lot to offer for music fans throughout the year.
With a student population of over 50,000 and home to over 10 venues, there are countless local bands to discover. Some of the biggest names to have come out of Gainesville include Against Me!, Less Than Jake and, of course, Tom Petty and the Heartbreakers. I started attending live shows in the fall of 2011 when Mayday Parade headlined The Noise Tour and played in the Double Down, which has since changed its name to the High Dive. With larger cities like Jacksonville and Orlando somewhat nearby, many bands such as Mayday Parade skip over Gainesville once they start going on larger tours.
However, the small, no barricade venues in Gainesville provide an intimate and energetic show that any music fan will appreciate. A venue I have been frequenting for the past few months is Loosey's, located in downtown Gainesville, with a small stage and great food. During the day, Loosey's serves food, and at night, it turns into a place where you can discover your next favorite band or see one you've been listening to for years. Most recently, I saw Lemuria play a sold out show to 200 people there. Filled with college students and Fest fans, the excited crowd danced along to every band on the bill and one of the microphones on stage almost fell over a few times from everyone in the crowd moving so much.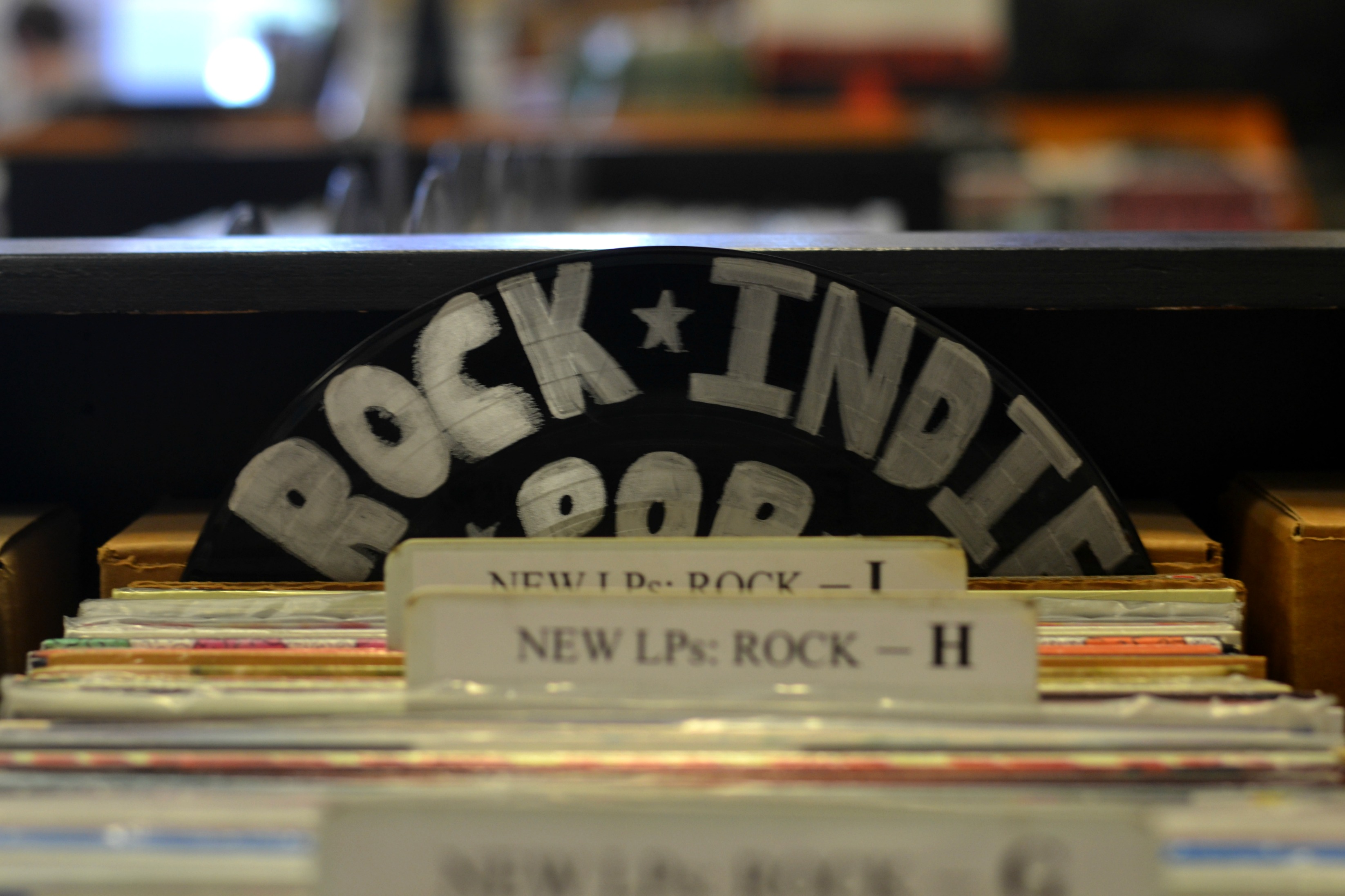 When you're not seeing live music, you can pick up some records (or CDs) at either of Gainesville's independently owned record stores. Owned by long-time record collector, Daniel Halal and No Idea Records, Arrow's Aim sells LPs and CDs by a variety of punk bands along with other genres like jazz, classical and indie. No Idea Records first started out as a zine in 1985 and later put out 7-inch records with each issue. As the organizer of Fest, the record label has remained a staple in the city's music scene. Some bands that put out music through the label include Alkaline Trio, Hot Water Music, and The Ergs! The other music store in town, Hear Again Records, caters to a wider audience as it has music by popular bands such as Paramore, Brand New and the Arctic Monkeys.
With all the friends I've made through music, I feel lucky to live in a place where the music scene continues to grow in various ways. As a concert photographer, I've been able to photographs bands I love and discover countless new ones. No matter where you live, I do think it's important to pay attention to local bands as you may completely miss the talent if you don't.
How to Support Local
Getting involved in your local music scene can be rewarding because you can be surrounded by like-minded individuals who can encourage you and spark creativity. Living in Gainesville, Florida since the age of 6, I can only speak from my own experience within this city. While your local scene may be extremely different from mine or maybe pretty similar, here's how I've done it and how you can do it to.
Though I began going to shows in 2011, I didn't feel like I had found my place in the music scene until the beginning of 2016. Throughout the course of last year, I found myself spending time in downtown Gainesville and looking for upcoming events. It's easy to find concerts by simply going to the websites of local venues and signing up for emails. In Gainesville, there's a Facebook group called 'DIY Shows' since there's a large group of people who put on shows themselves and are looking for other bands to play as well as people who would be interesting in attending.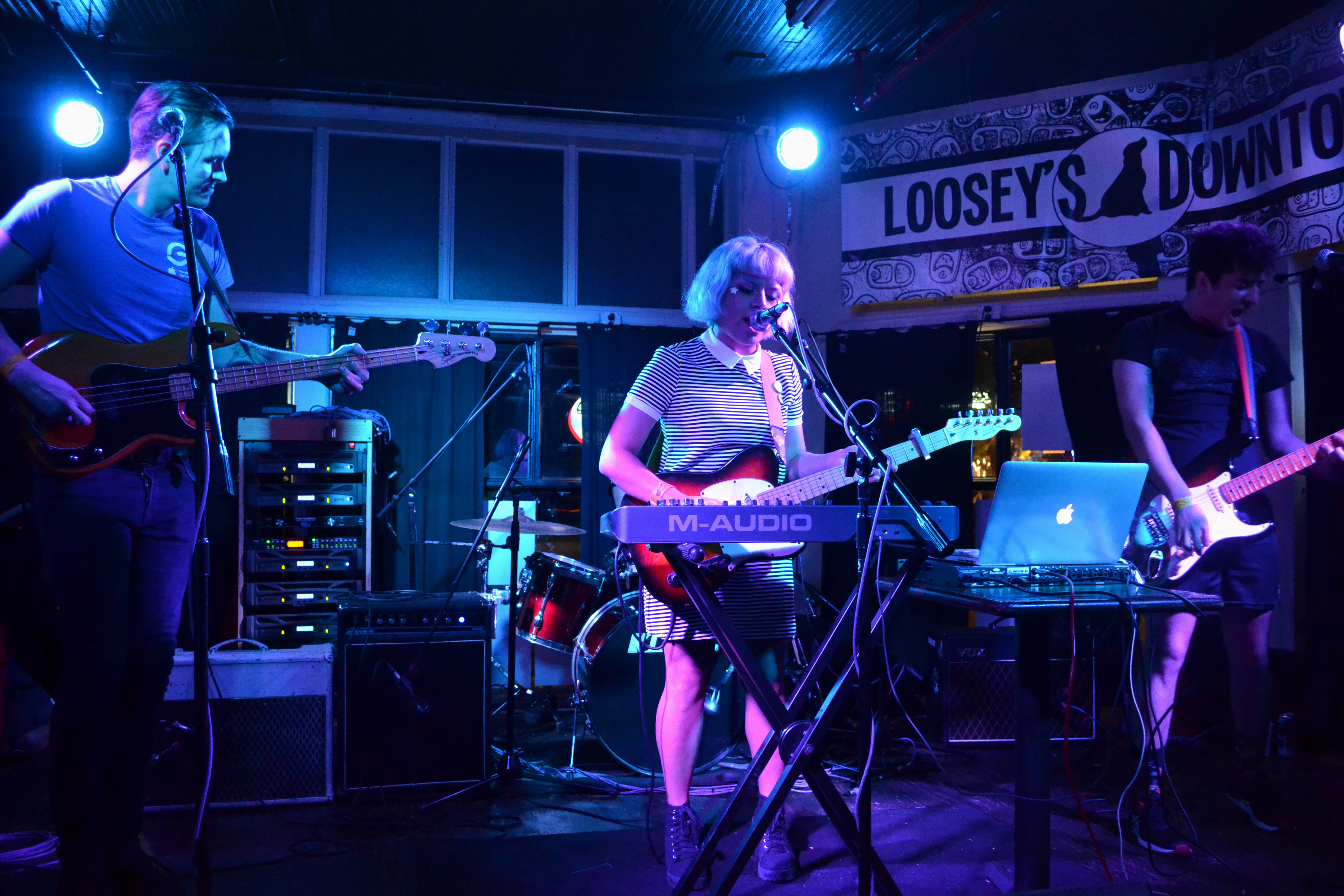 One of the first local bands that I became familiar with was Insignificant Other. Before becoming a full band, I had seen lead singer and multi-instrumentalist, Simona Morales, play a solo set at the now closed 1982 Bar opening for Jason Lancaster. I took photos at the show and Simona and I stayed in touch. Two years later, I've now seen the band play on five separate occasions. In that short time, the band has done short tours, and this past October, they played a set at Fest 15.
At small shows, it can be easy to talk to the people in the bands and tell them that you enjoy their music. Just last week after seeing Lemuria play in Gainesville, someone came up to Simona (who was attending the show) and said how much she loves Insignificant Other's music and finds the band inspiring. It felt like a magical moment. Seeing how your friend's music inspires others and makes them want to continue to be creative is always motivating.  
By getting involved in your local scene, you can watch bands grow and see how they've expanded their work over the years. In doing so, you are able to support local people and businesses in the process. These bands then have the ability to go on tour and showcase their music to a larger crowd.
A band that I discovered through other local acts is Alumine. They played a show with another local band, Rosemary Kennedy, in Gainesville in October, and I had never heard of their music before the show. As someone who loves fast music with personal lyrics, I quickly became a fan of their music. As they're now gearing up for the release of their first EP, I plan on going to as many shows as I can in support of that release. Most recently, they've signed to the record label Whelmed Records, which is home to another band I love, Woolbright.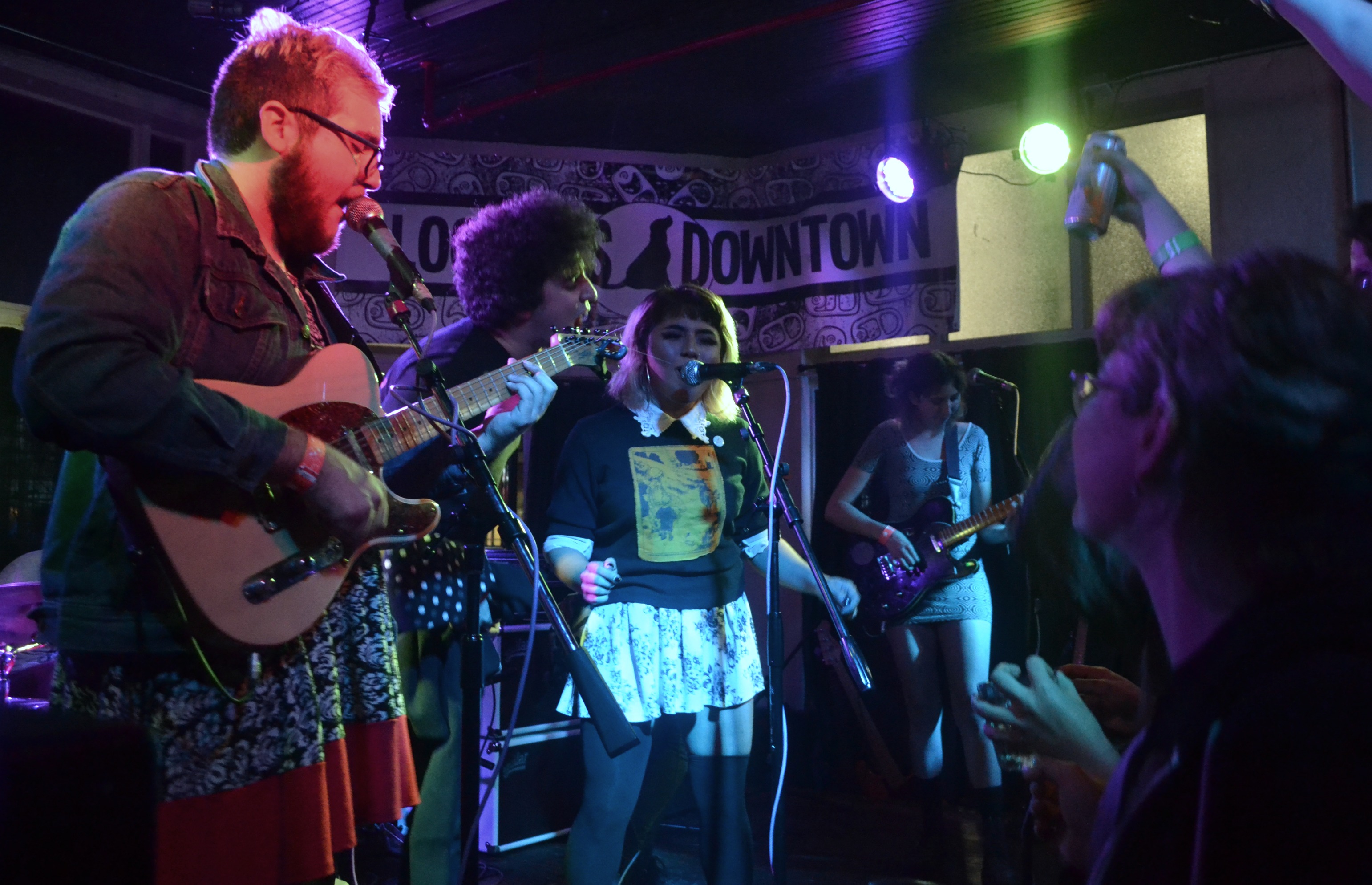 I always attend local shows with my camera in hand. Not only is it fun for me to take photos of bands I enjoy watching, but it also allows those bands to get coverage.  You don't have to be a photographer to help a band out. You can pass out flyers at shows, help a band sell merch or simply show up.
Support local talent and always be supportive of other creative people in your area.