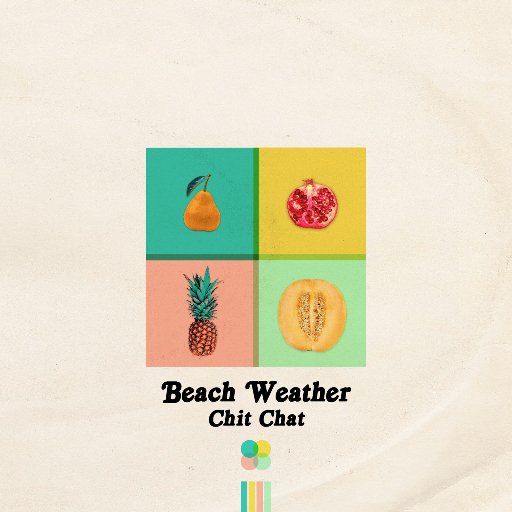 Beach Weather – Chit Chat
Review by Annette Hansen
In 2015, Beach Weather was easily one of my favorite new bands I came across. Their debut EP, What A Drag, killed me with its irresistibly sultry hooks. So when Beach Weather announced their sophomore EP Chit Chat, my ears were instantly eager for it. This will probably be one of the easier reviews I'll write because Chit Chat has delivered in all the ways I hoped it would.
The EP is effortlessly catchy as it opens on namesake track "Chit Chat," a song that feels relaxed and equally rock 'n' roll. Beach Weather shifts to a more synth-pop vibe on the following track "Home Movies," but the 80s-esque synth-pop peaks on "Goddess," which feels both modern and retro with its bright synths and jazzy saxophone. It's the kind of song that gets trapped in your head and begs for repeated listens.
The EP ends strongly with the seductive "Tremors" and the entrancing "Sex, Drugs, Etc." The only moment on this EP that feels remotely weak is on the track "Someone's Disaster." The songs feels a bit more raw and just isn't quite as captivating as the rest of the EP.
Beach Weather is quickly setting themselves up as a band that is undeniably hard to resist. Chit Chat only adds to the band's small, but nearly impeccable discography.
Overall Rating: 4.5 out of 5 stars
Recommended Tracks: "Chit Chat" and "Goddess"