While reading, particularly reading young adult fiction, is year-round hobby of mine, it seems that in the winter time I find myself even more captivated by books. There's just nothing better than snuggling up with a good book and a blanket on a cold winter night.
Just One Day by Gayle Forman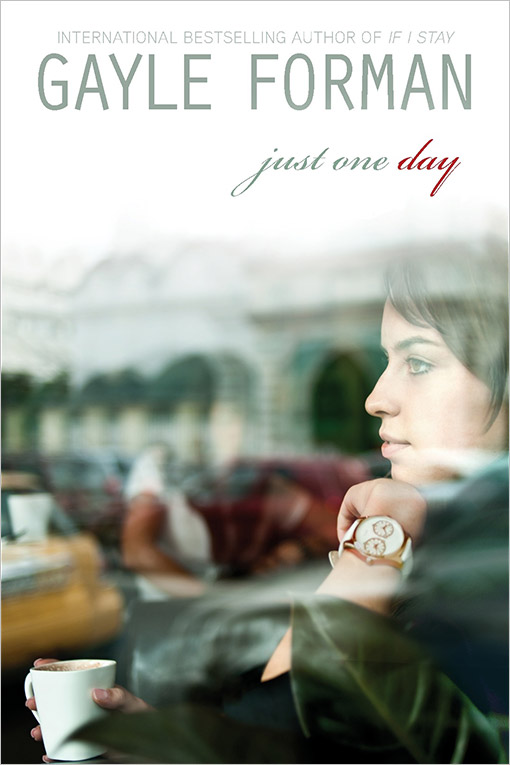 Gayle Forman is by far one of my favorite authors, "If I Stay" being my favorite book, but last year I read both her books "Just One Day" and the sequel "Just One Year" and fell in love with the fun and romantic story. "Just One Day" is about Allyson who meets a boy, Willem, at the end of her trip to Europe. He convinces her to join him the next day in Paris. She spends the day with this odd and interesting boy and after they part ways, Allyson finds herself unable to let the experience and the boy go. This story is a fun and pretty lighthearted read that is more than just your average love story. Filled with intriguing main and side characters alike this is perfect for a feel-good read. I would definitely recommend reading both books back to back, though. 
Shiver by Maggie Stiefvater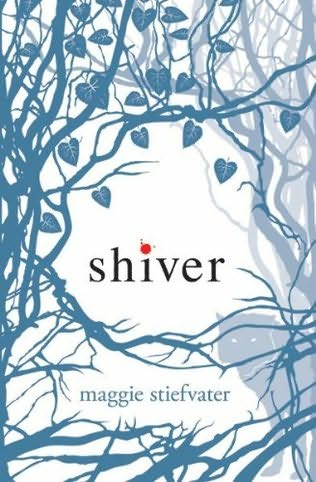 My other favorite author is definitely Maggie Stiefvater. Her powerful characters and lyrical writing make her books must-reads for me. "Shiver" is the first book in the "Wolves of Mercy Falls" series and is a werewolf story, where the wolves are ruled by the seasons: humans in summer, wolves by winter. It is a love story about Grace, the girl fascinated by the yellow eyed wolf who saved her as a child, and Sam, the yellow eyed wolf who is secretly in love with Grace. This story is romantic, lyrical and heartbreaking with unforgettable characters. 
Miss Peregrine's Home For Peculiar Children by Ransom Riggs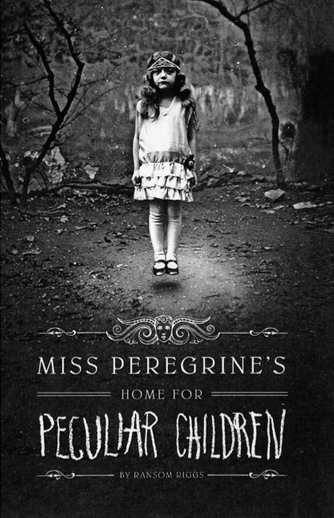 Ransom Riggs's first book in his "Miss Peregrine's Peculiar Children" trilogy was a more recent read of mine. I'd been wanting to read it for a while having been fascinated by its strange story and eerie photographs. In "Miss Peregrine's" sixteen-year-old Jacob has been told tales of a magical home and children with peculiar powers his whole life by the grandfather he deeply admires. When Jacob finally decides that the stories are only stories, his grandfather is killed under strange circumstances and those old stories seem to be much closer to the truth than he thought. Miss Peregrine and the children might be alive, and they might be in grave danger. This book is so creative with its unique story and its use of old real photographs that help really bring the tale to life. Plus, this is going to become a new Tim Burton movie next winter, so give it a read before it hits the big screen.
Cinder by Marissa Meyer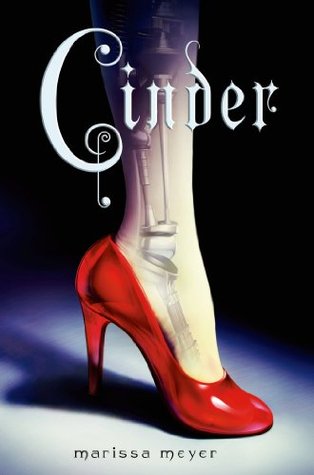 Another recent read of mine and another first in a series that I'd been dying to get my hands on. "Cinder" by Marissa Meyer is a futuristic and sci-fi tinged retelling of the classic fairytale "Cinderella." Teenage mechanic and cyborg, Cinder, is only concerned about being free of her overbearing step-family, that is until the Letumosis plague that has ravaged her world affects someone she loves. Cinder quickly finds herself in world of intergalactic conflict and royal balls that she wants no part of, but she may end up being the world's last hope. I love fairy tales and I think retellings like this are super fun. This is a series and a world that takes something familiar and makes it new and exciting. 
Red Queen by Victoria Aveyard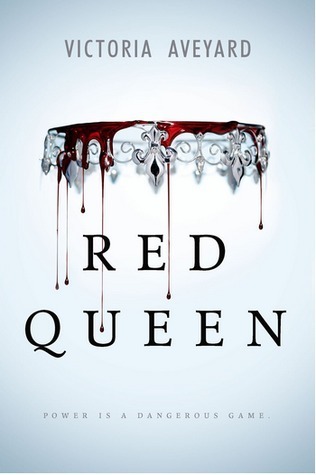 "Red Queen" was a book I had some conflicts about reading, but it ended up being one of my favorite reads and favorite new books from this year. "Red Queen" is about a world where society is divided by blood: red bloods and silver bloods. Red bloods are the common people who live at the bottom of society servicing and fighting wars for the elite silver bloods. Silver bloods rule with special abilities to control certain elements in the world around them like water, plants, metal and even minds. Mare is a red blood that is offered a job as part of the royal staff. When Mare suddenly displays an ability of her own, to the shock of herself and the royal family, she is guised as a lost silver princess to hide her unheard of and dangerous nature. This story is full of twists and turns and takes place in a world that you'll be itching to know more about.