Hey Guys!
Back in action, here. Week three was full of the west. It felt great to be back, as California is my favorite place and I've been scheming to move here for a while now.
Monday we had an off day in Vegas. I ended up just going to Excalibur because I wanted to hang out in a castle and they had tropical smoothie. I played Alice In Wonderland, The Walking Dead, Monopoly and a few more weird themed slots and ended up losing about $30. I then ventured to find some dinner, went back to my hotel and watched Scandal all night. My first vegas adventure of the week was pretty wild… haha.
Tuesday was Fresno! The venue was pretty much inside of a huge park and I felt like I was camping in the woods. Merch was on top of the venue which meant hauling everything up a cliff… party. This day was pretty busy and that's all I can really remember from it. We all had tents, it was hot and it felt like Warped Tour. It felt good to have the gang back together after not seeing my crew for four days! Everyone was in great spirits.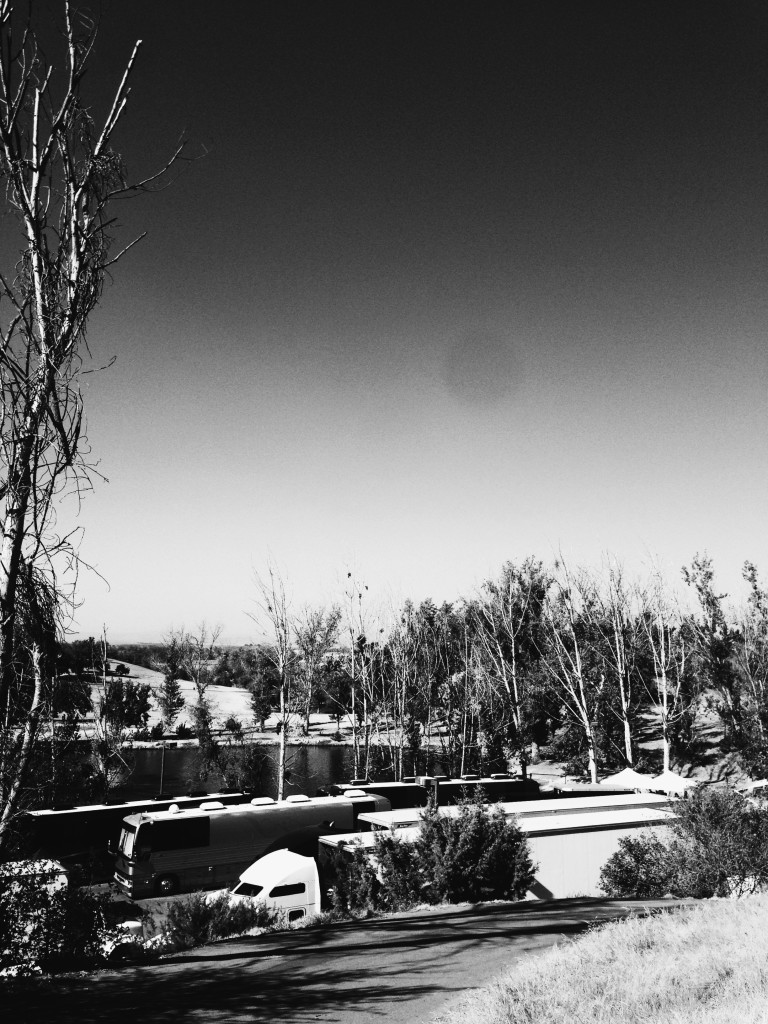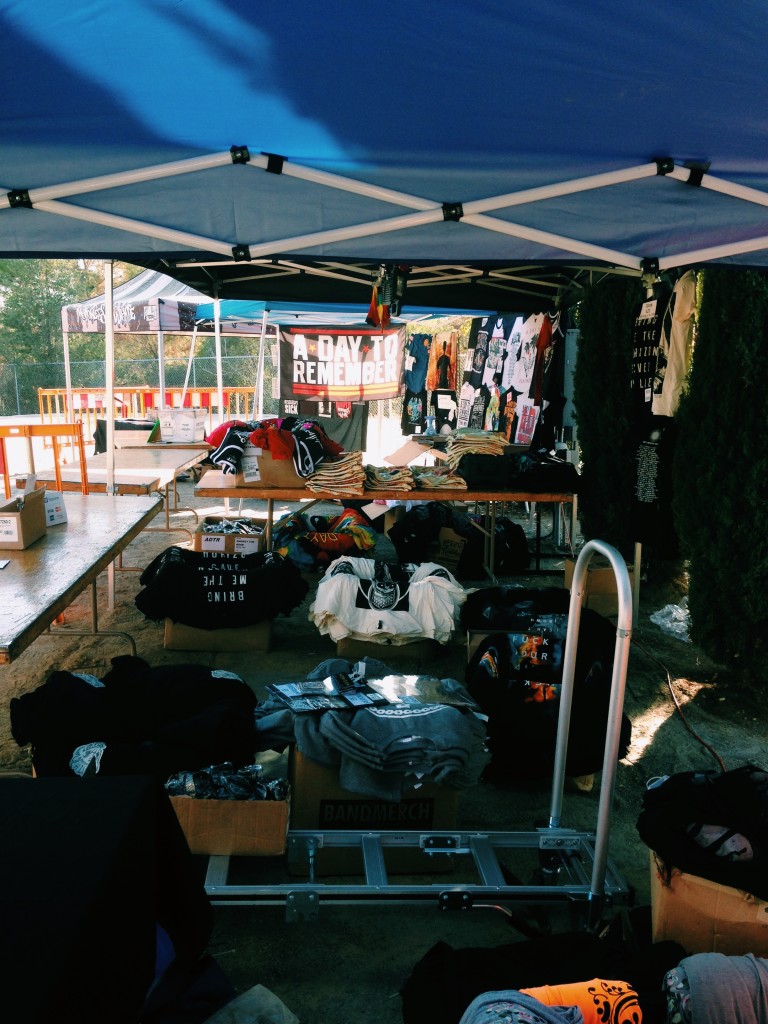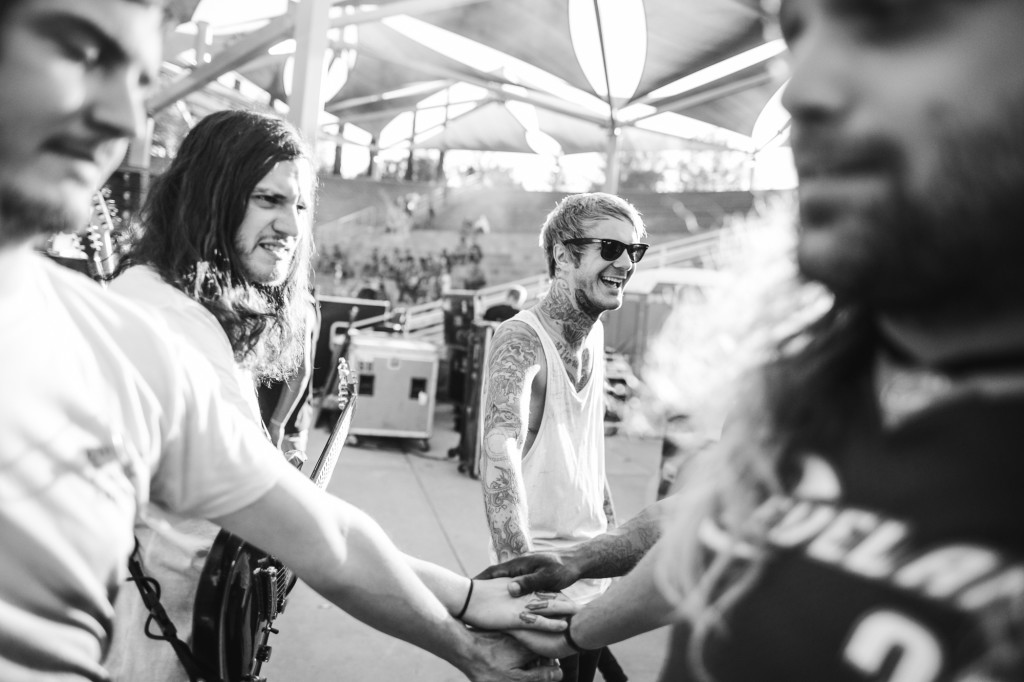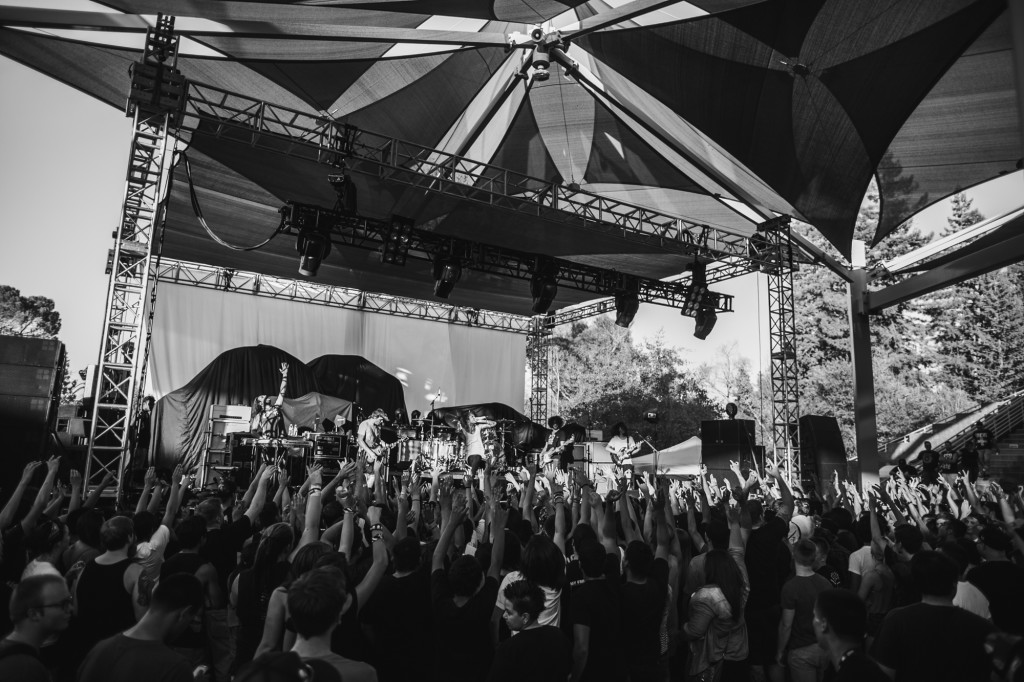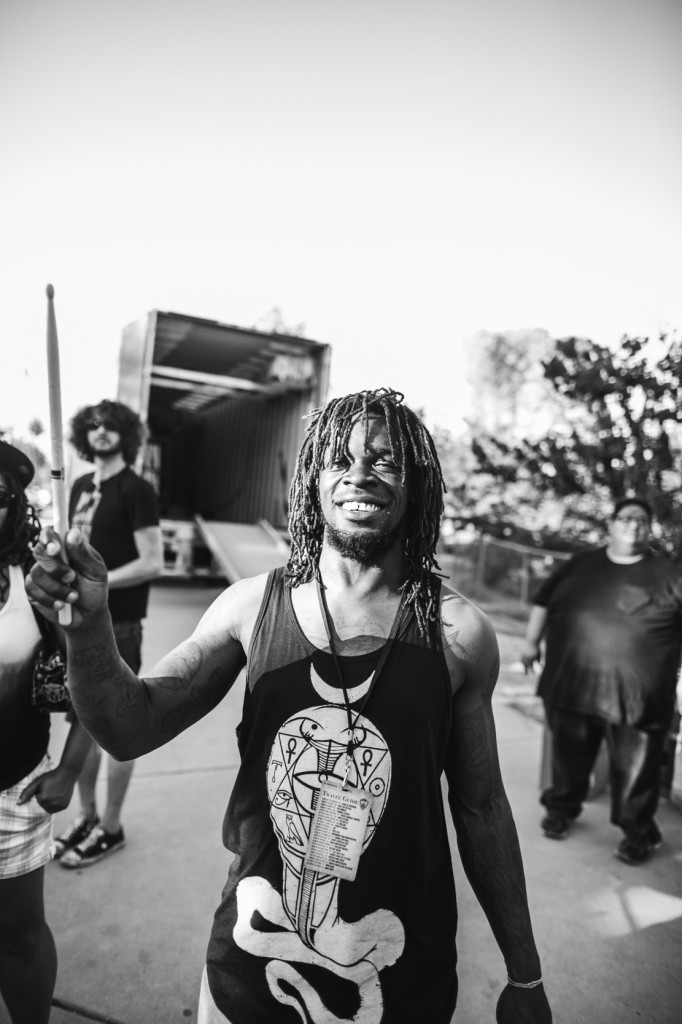 Wednesday was Los Angeles. Funnest day I've had in a such a long time! The venue was the Shrine Theater but it was the expo hall portion of it. Fun Fact: they hosted the Grammys there! It's HUGE. I woke up and found a Starbucks since we were on the USC campus and since it was a venue sell day I didn't have much to do. Shelby, Motionless In White's merch girl, and I went to find catering since everything was so hard to find that day (haha). We ended up finding our way onto the roof of the expo hall (whoops?) and the view was AMAZING. Photo evidence below.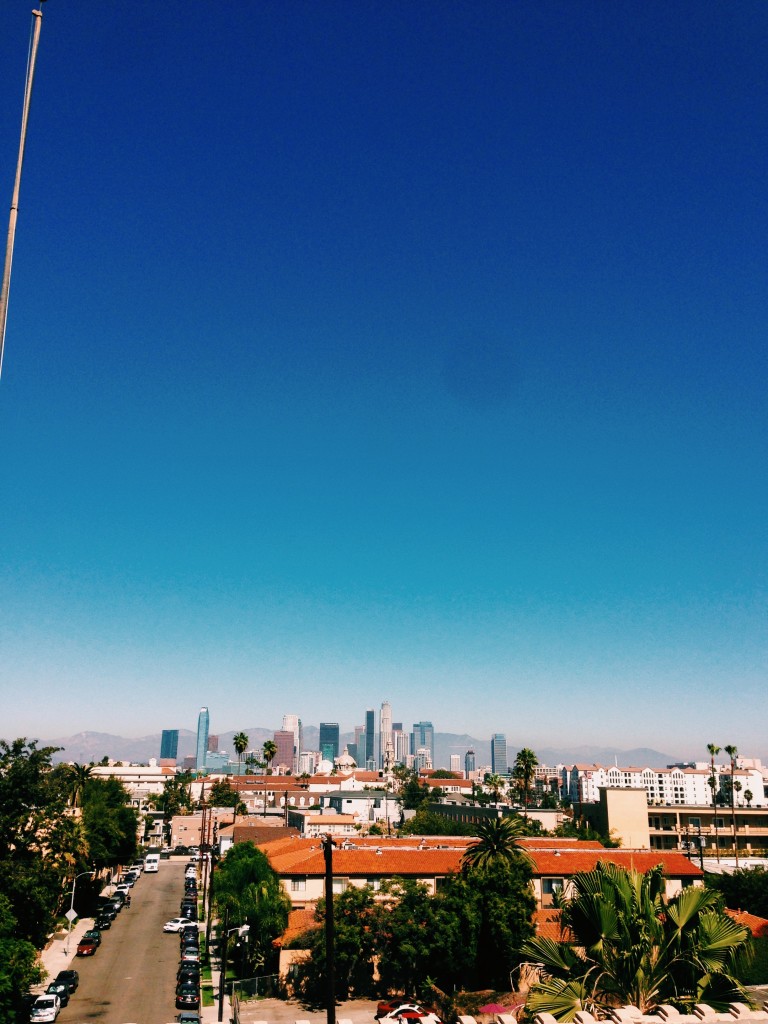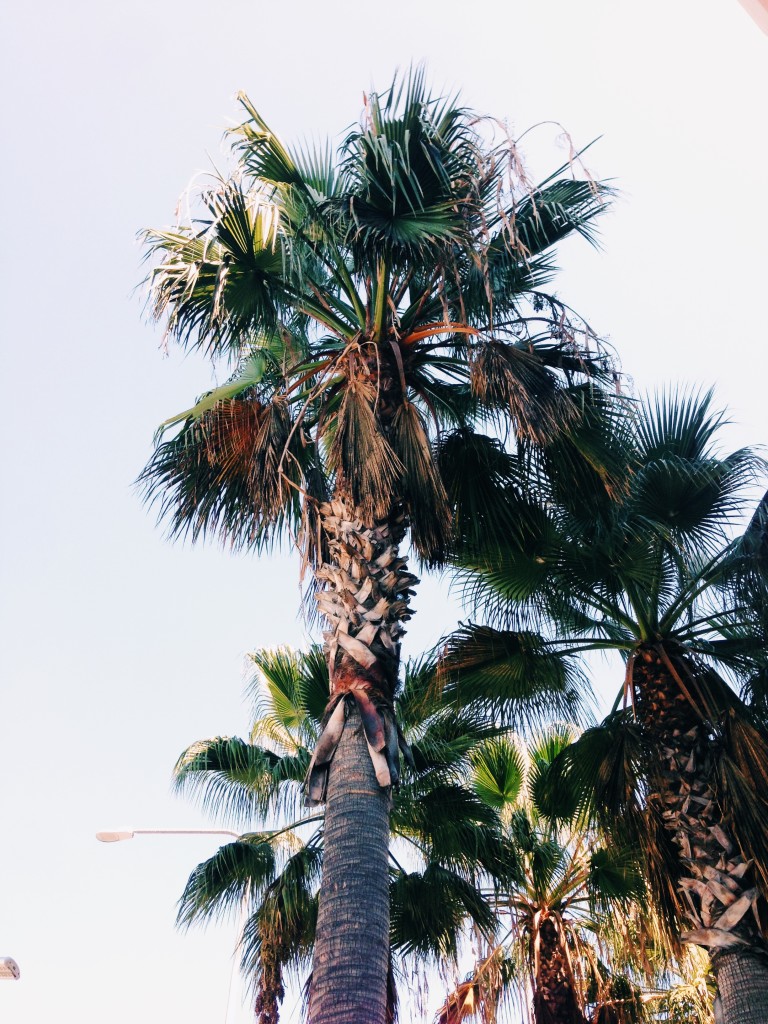 The show was great! I had some new goodies I got to shoot with that day so it made things fun being able to switch it up a bit. I also put my camera on a monopod and linked it up to my phone. Wow… this day was the coolest.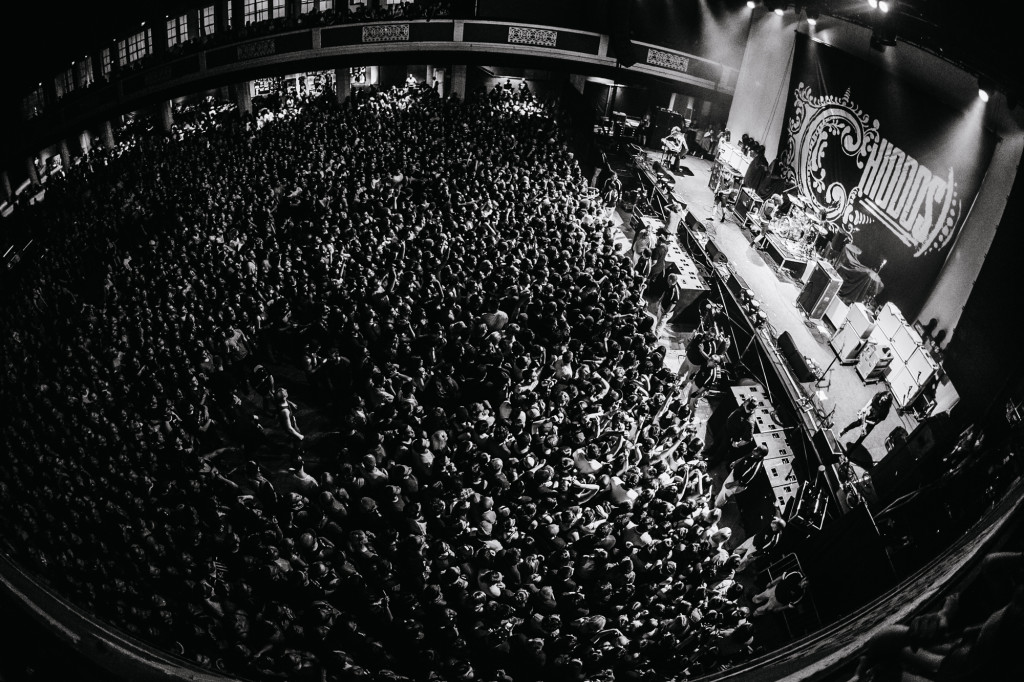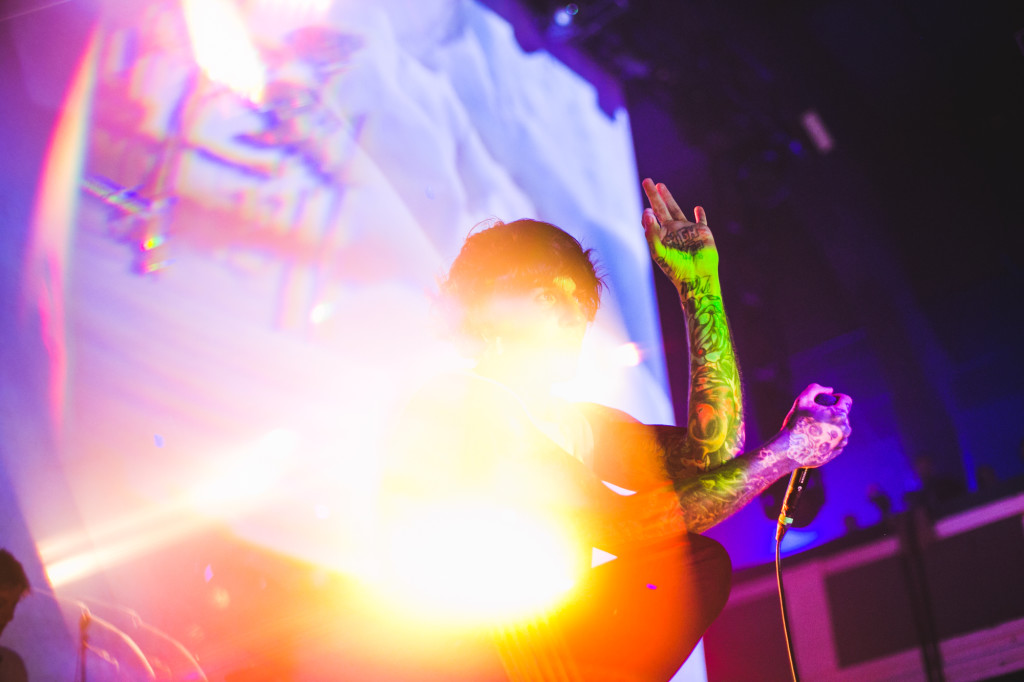 The very amazing Jeffree Star was also coming out to the show so I told hit him up and told him we had to shoot up on the roof. It was so fun. Shooting with familiar faces on the roof is so refreshing. It also gave me a chance to once again, mix things up. Working with Jeffree is so easy because we bounce ideas off of each other and he's always willing to try new things. Plus.. he poses flawlessly!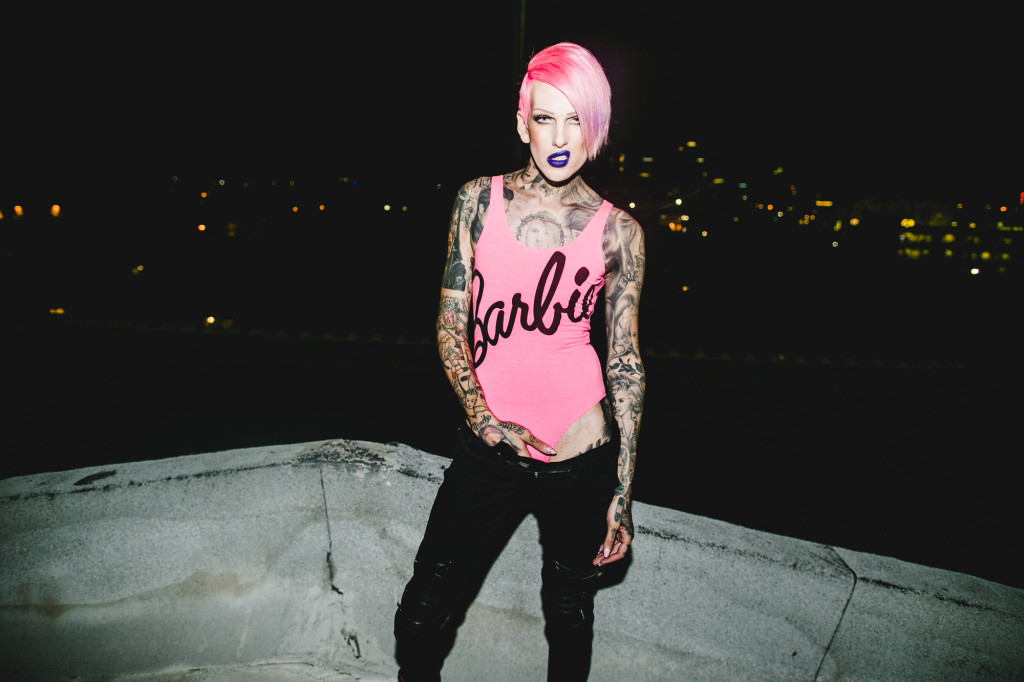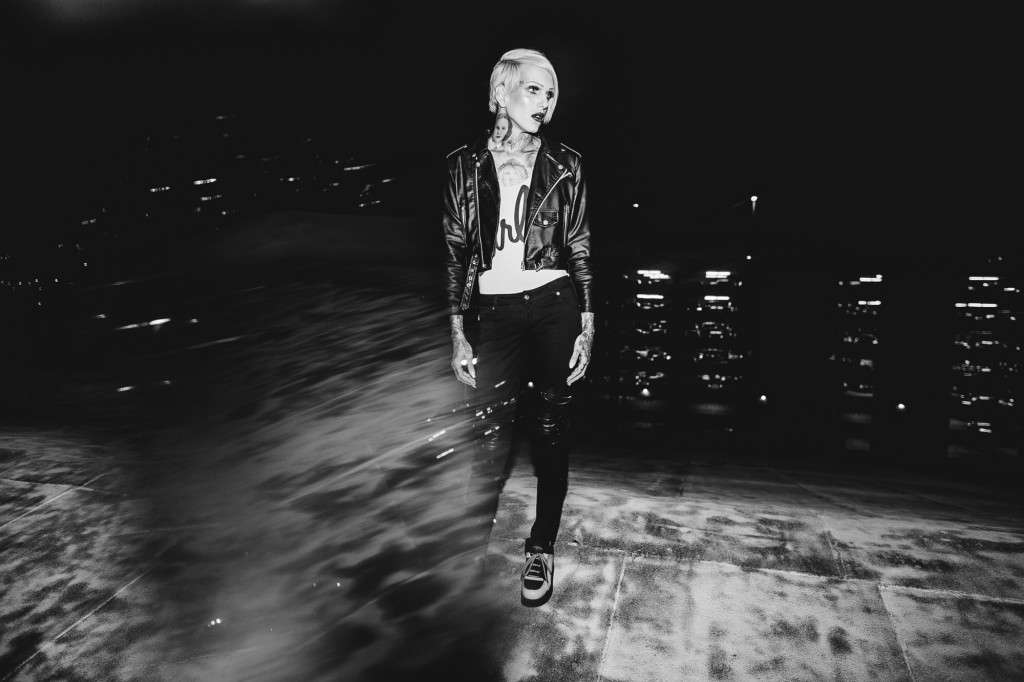 After the show I was completely exhausted so I watched the 40 Year Old Virgin while editing and doing some accounting work in the bus.
Thursday we were at SOMA in San Diego! SOMA – I LOVE YOU. This staff… is just the best. They are so lovely. I've been there only a few times but they always remember everybody by name and they treat every band that comes through there so well. Such a great place. I was so happy to be back! I also got a little taste of Chicago today (Native Foods) which made it so much more enjoyable.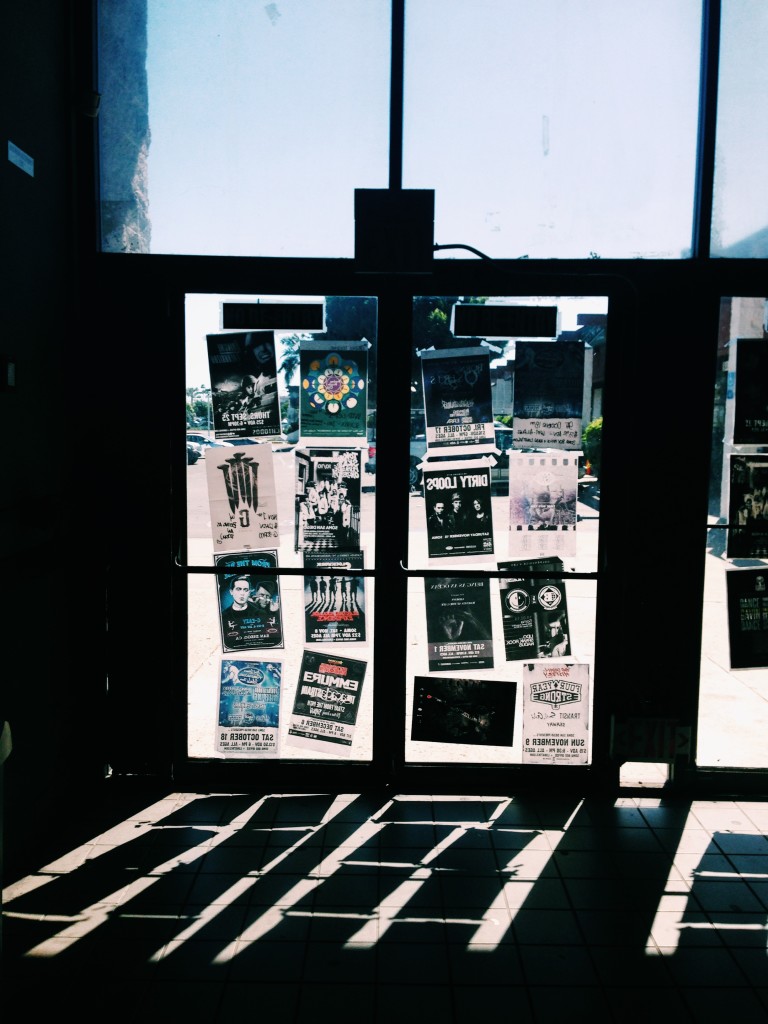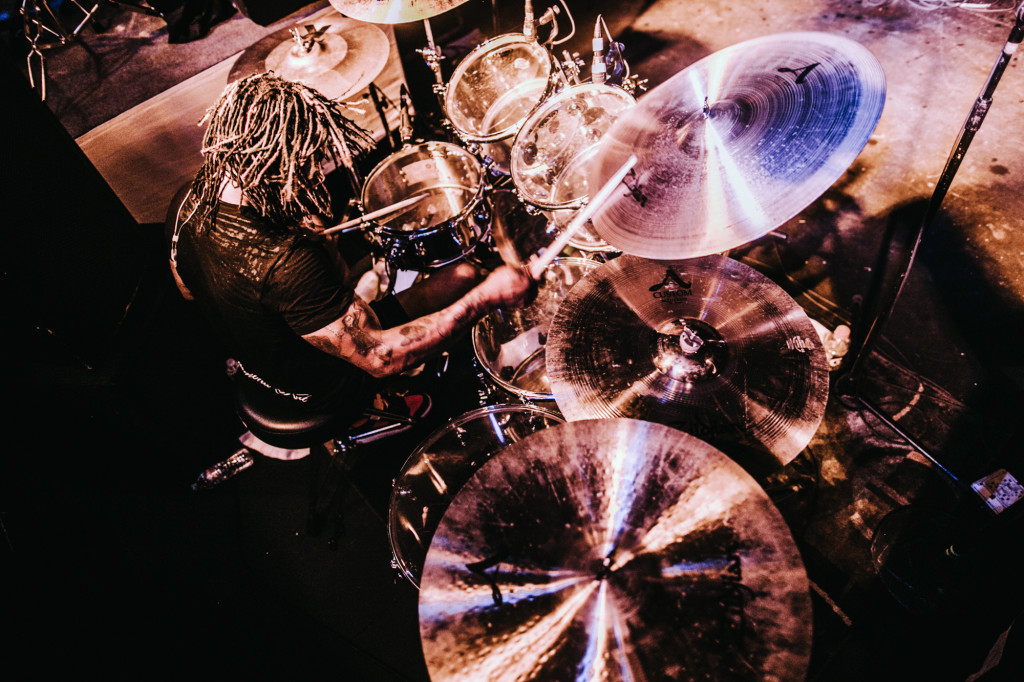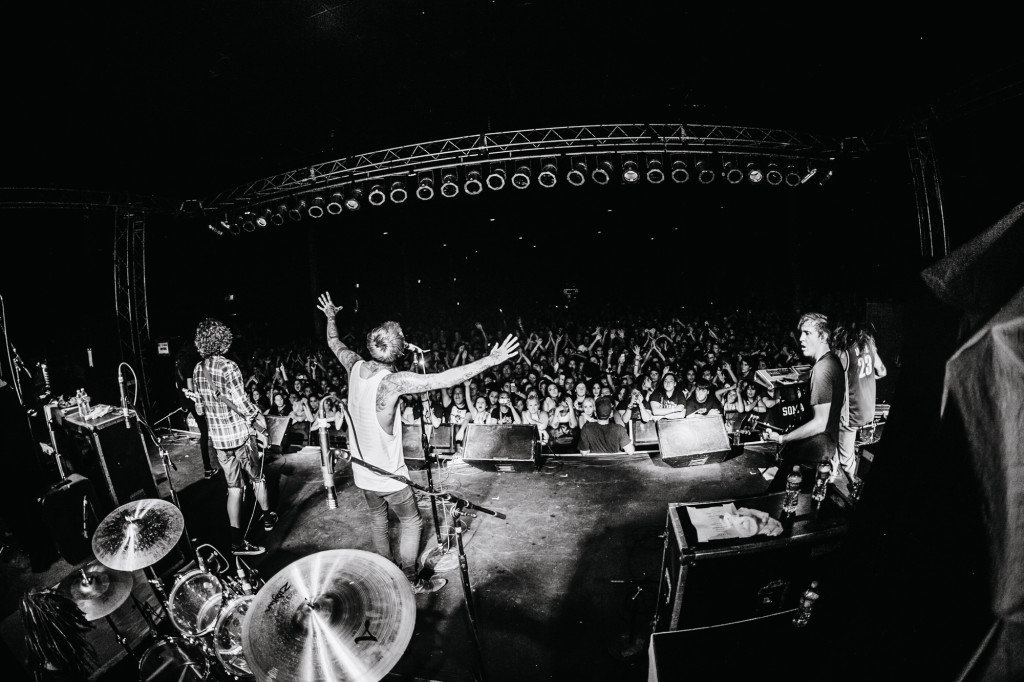 Friday was San Jose. This day was the most crazy of the tour so far. They stepped up their GAME! It was the most wild show and merch night of my entire life (haha). I was running in circles all day but I ended up getting Jamba Juice so all was well. I love busy nights because they go by way faster than the rest! I got to see a ton of friends and one of them even brought me a sea otter. I pretty much died when I saw him! I haven't named him yet though.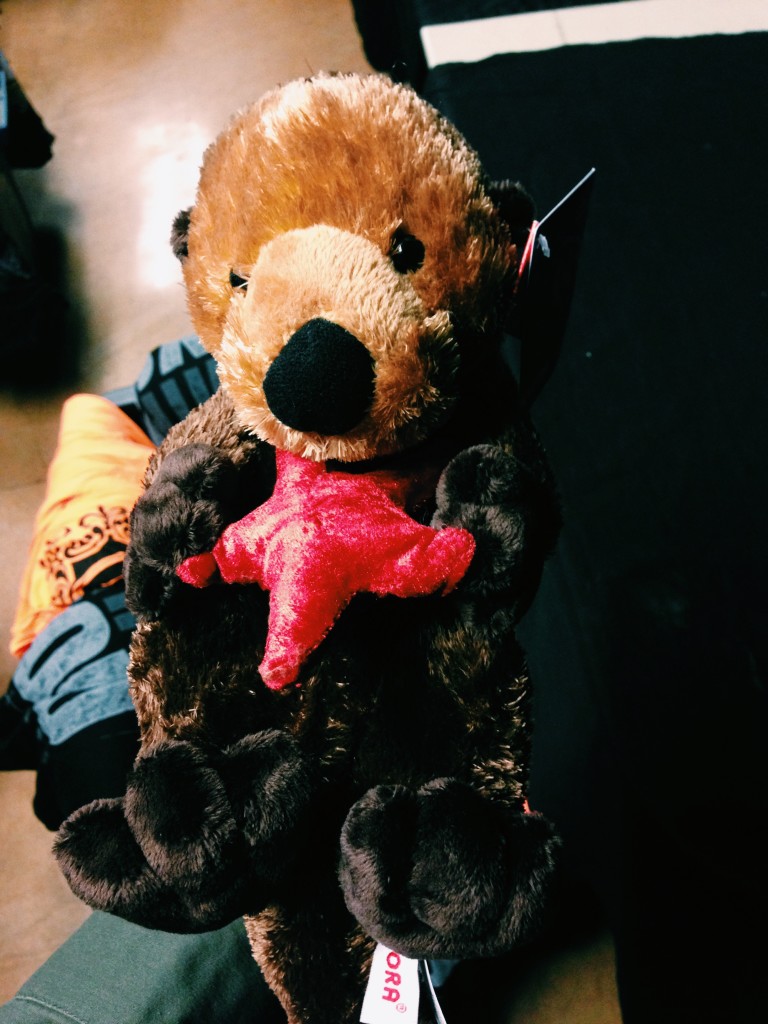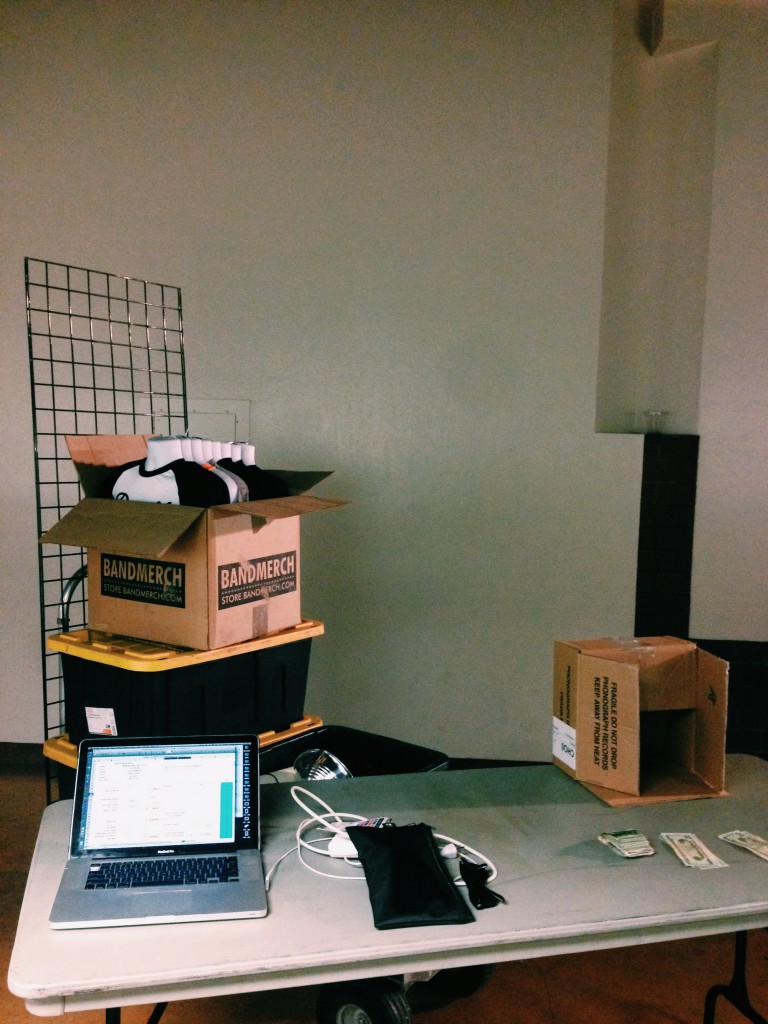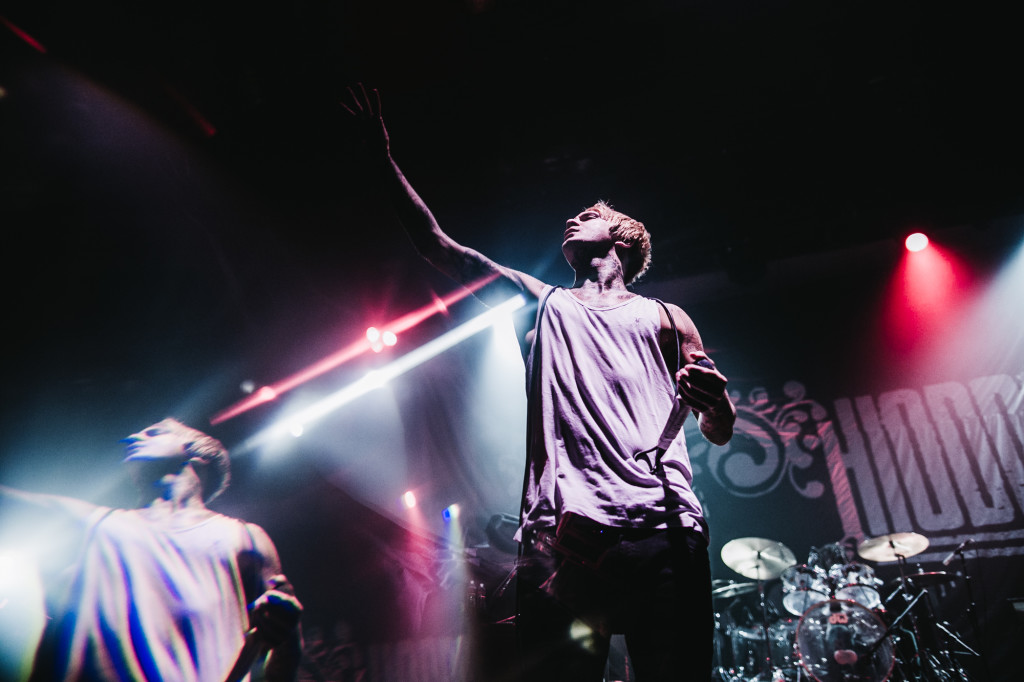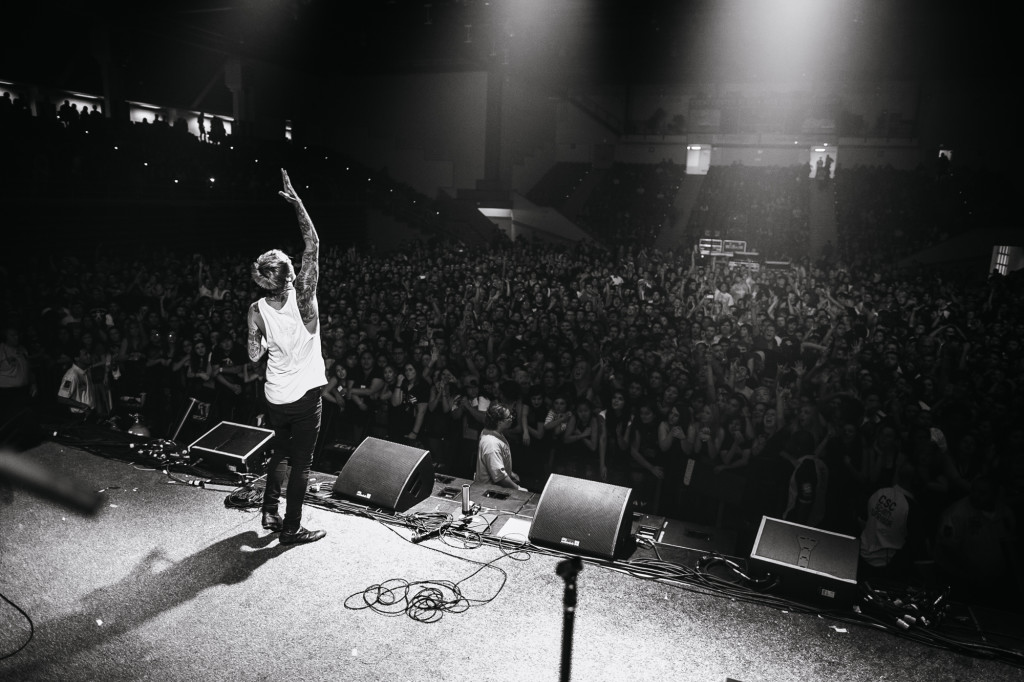 Below is a photo of post Parks and Devastation Tour inside of an arena. Confetti everywhere!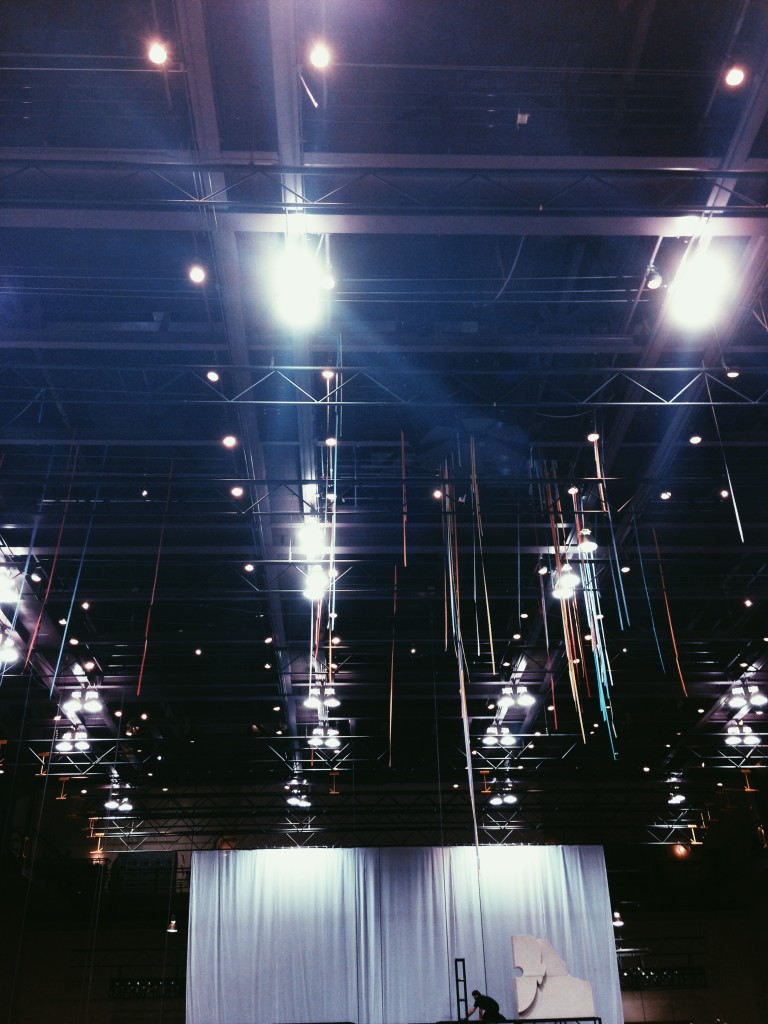 Saturday I was back in Vegas! We had a our very last one off show with Bring Me the Horizon at House of Blues inside of Mandalay Bay. I was sad because I love BMTH and they've treated us so well on this tour. Their merch guy is also the bees knees and I've picked up a lot of tips from him over the last few weeks. The one off shows are always so relaxed and such a break from the normal chaos. We had a really awesome in store acoustic session at Zia Records and we all got to browse and shop around. Thomas Pridgen has been filling in on drums for Chiodos on this tour, he's a legend, and he purchased a mini drum kit and played in during the entire set. It. Was. Hilarious.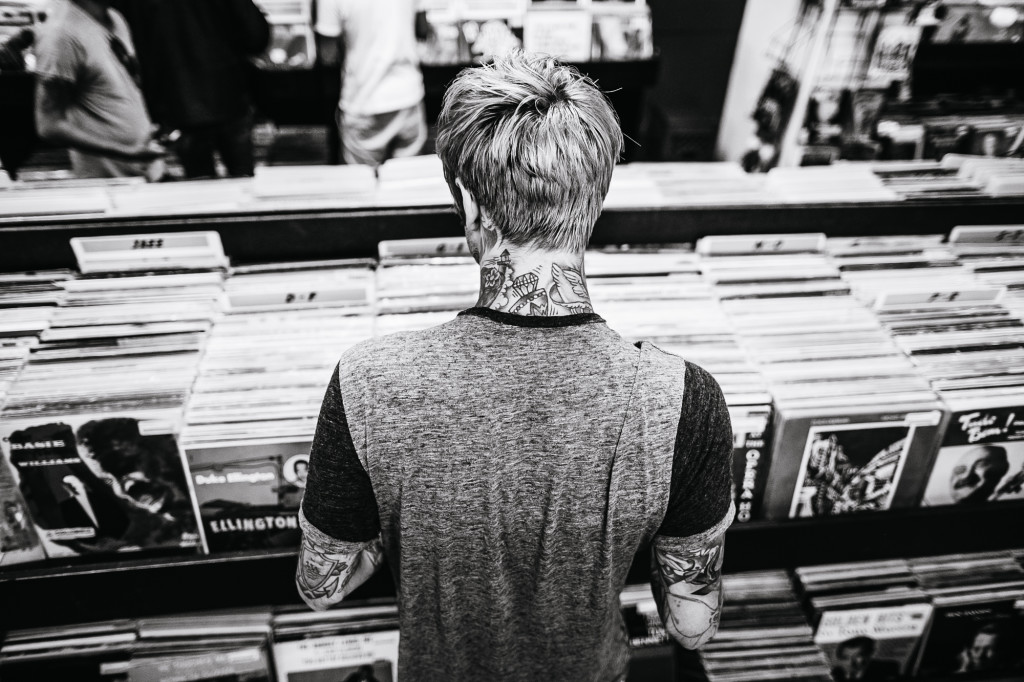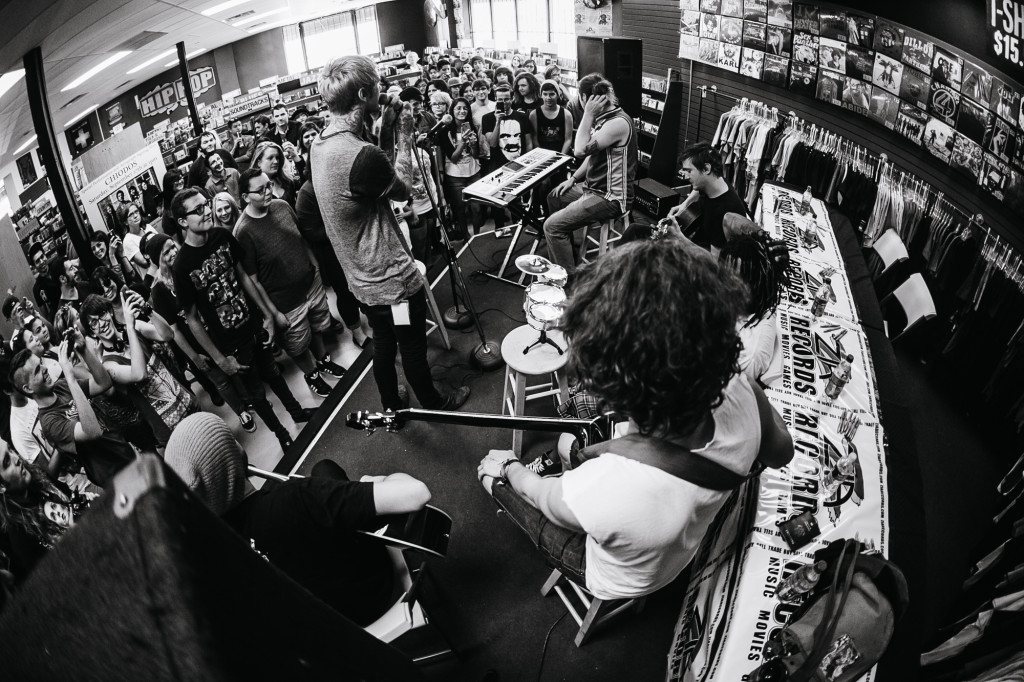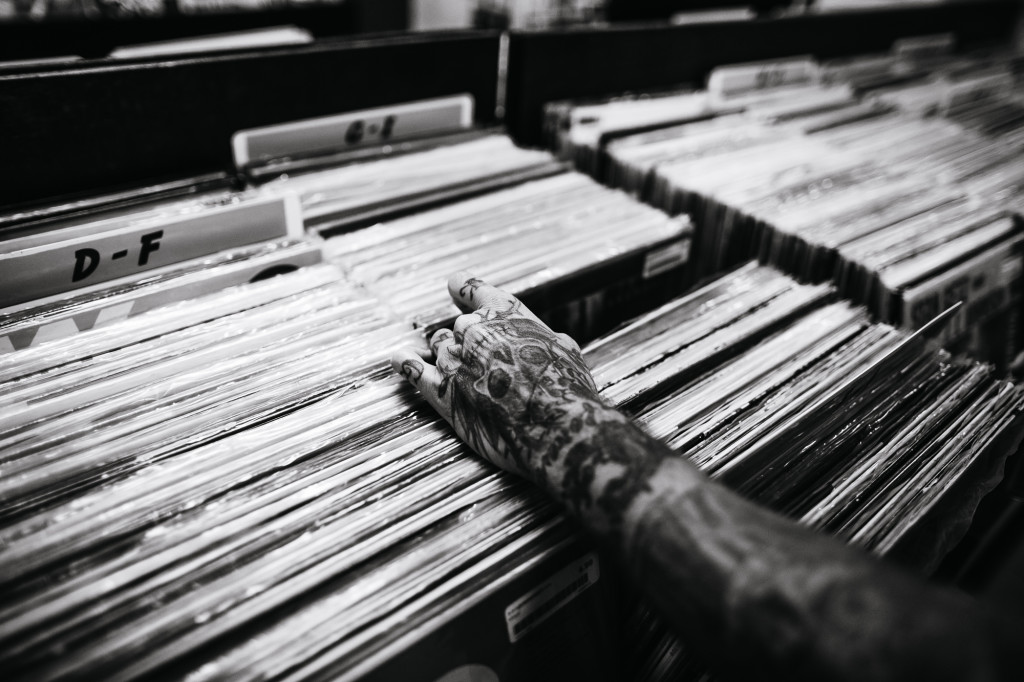 This show was nuts. The House of Blues in Vegas is inside of the casino… literally inside. BUT THERE WAS A STARBUCKS NEXT TO MY MERCH TABLE. I was taunted by the slot machines all night. So of course I later went gambling and lost over $300. Don't even want to talk about it. Rough night for Ashley.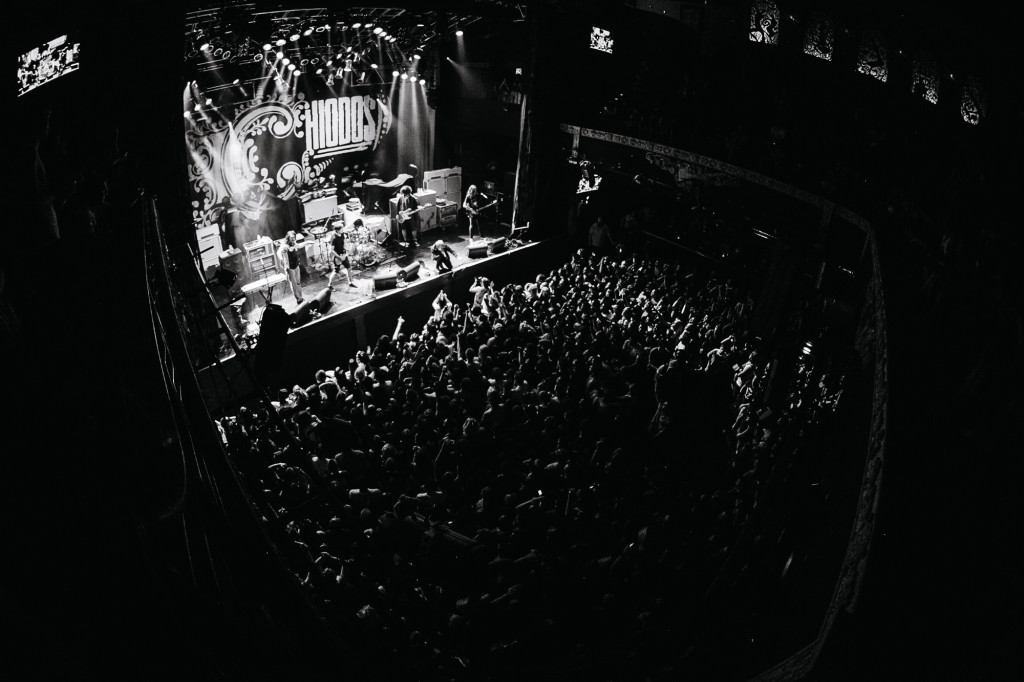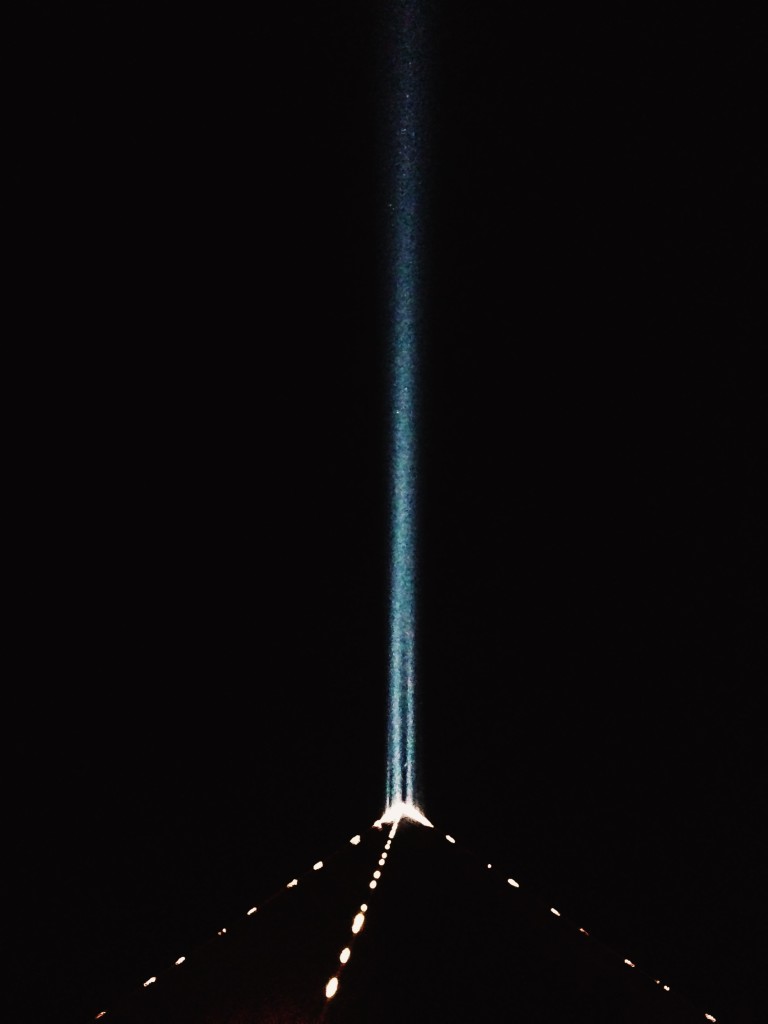 Yesterday we were in Mesa, AZ. I love it here! It was only 80 degrees and breezy yesterday which never happens in Arizona. The venue was an amphitheater that was outside and covered in grass. There was a shaved ice truck next to merchandise so I treated myself way too many times. It was really different and felt really isolated, if that makes any sense? I love being outdoors, on nice days, because again, it's such a break from being inside. The night capped off and I was more than ready for a day off today in Texas.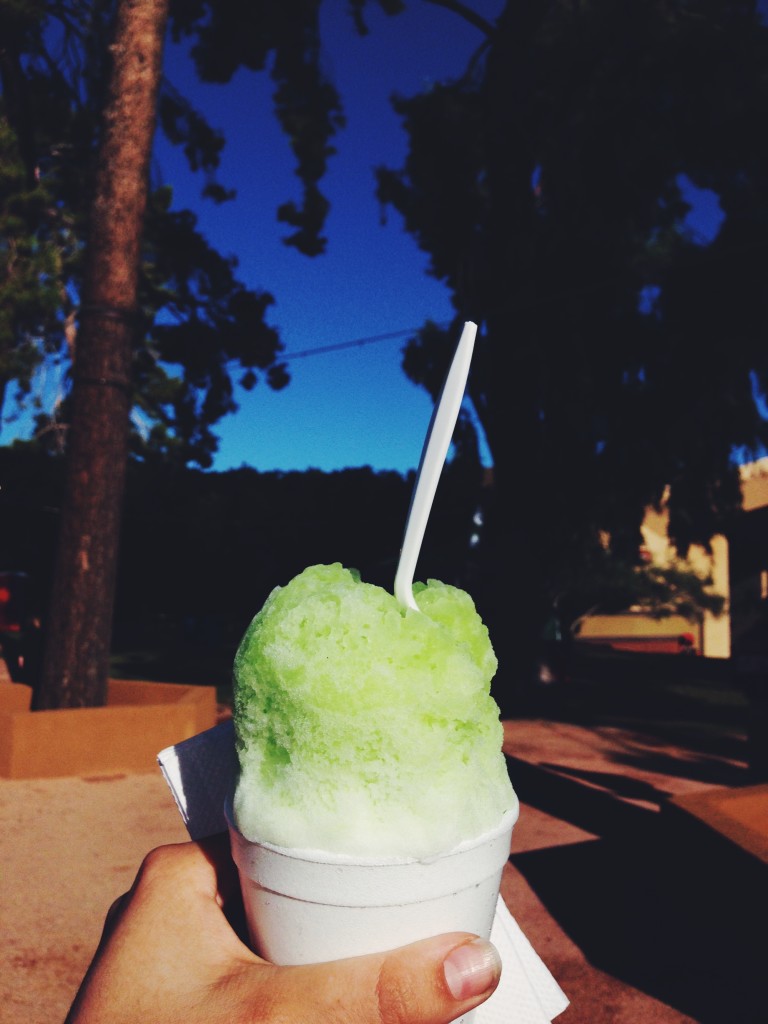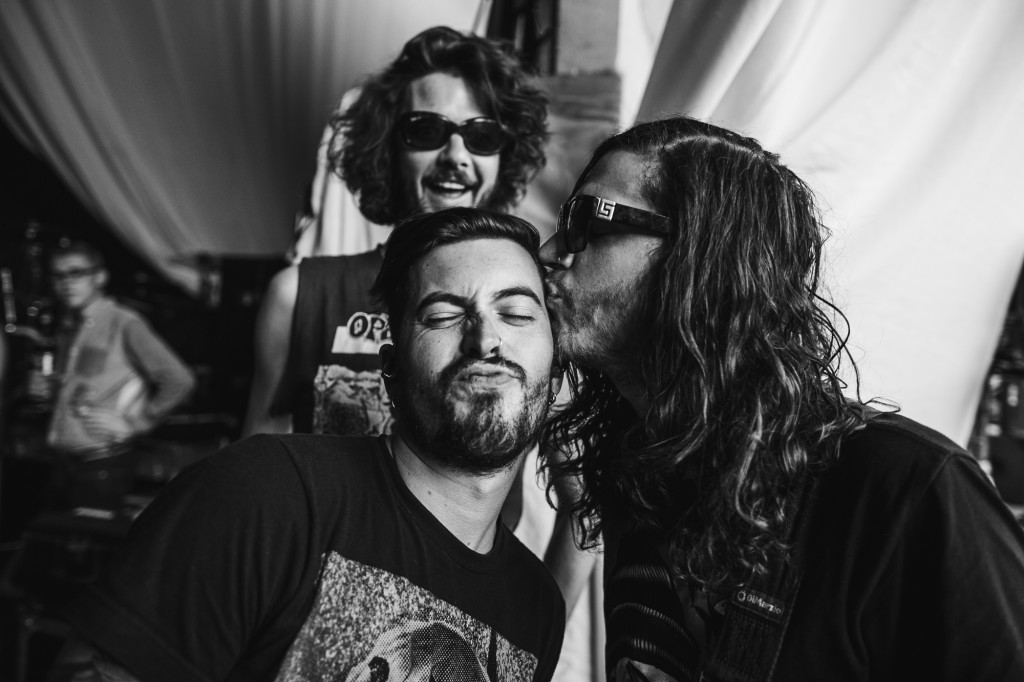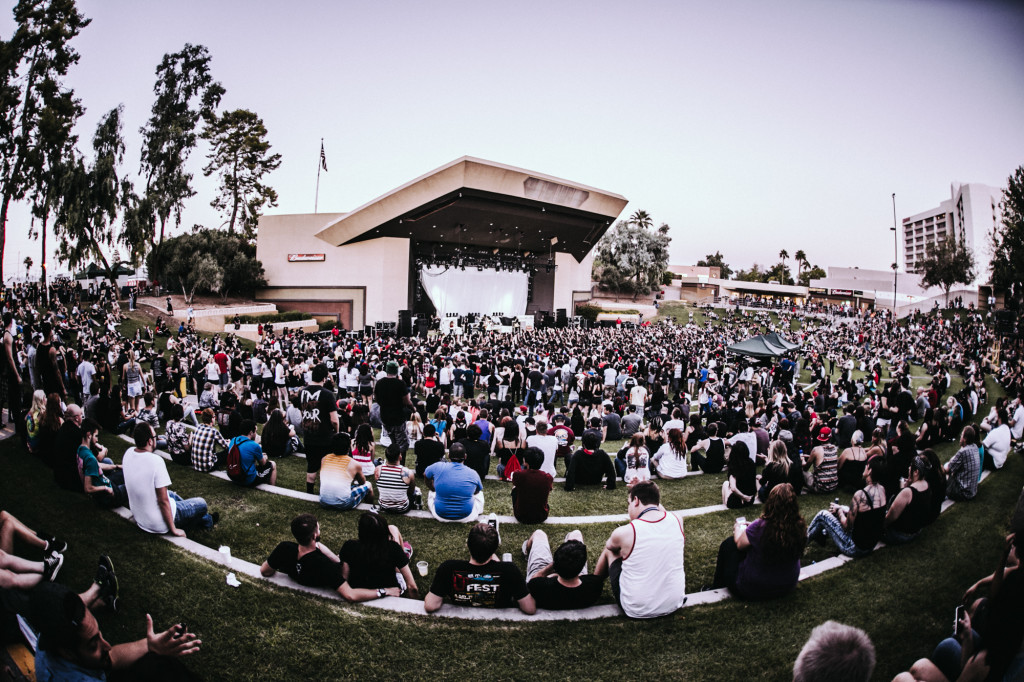 This week we're back to the south and we even have Self Help Festival coming up! It's going to be such a great time! Until then don't forget you can keep up with me on Instagram (@ashleyosborn) and Twitter (@ashleyophoto).
— Ashley