Hello Internet,
My name is Ashley Osborn. Here's some quick background on me, I'm a photographer based out of Chicago, I actually co-founded Highlight back in 2011 and I'm now touring full time. I currently am lucky enough to be out with Chiodos shooting photo and video full time, managing merchandise and social media as well! To say I love my job is a complete understatement. I work for the best guys on the planet. I've been with them pretty much full time this year and they have taught me so much.
Currently, we're on the Parks and Devastation tour with A Day To Remember, Bring Me The Horizon and Motionless In White. It has been insane to say the very least! When Highlight asked me if I'd like to share my adventures on this tour with their readers I was ecstatic! The tour started last week. I flew out of a very raining Chicago on the 3rd straight into Pittsburgh. That day was crazy. The second I landed it was straight tour prep all through the night. I ran around town and even spent a few hours at a fedex working on labels for merchandise, etc. Followed by a stop at Oliver Garden for a vegan feast. (Side Note: you will hear me talk about vegan deliciousness a lot in these blogs because food and tour go hand in hand)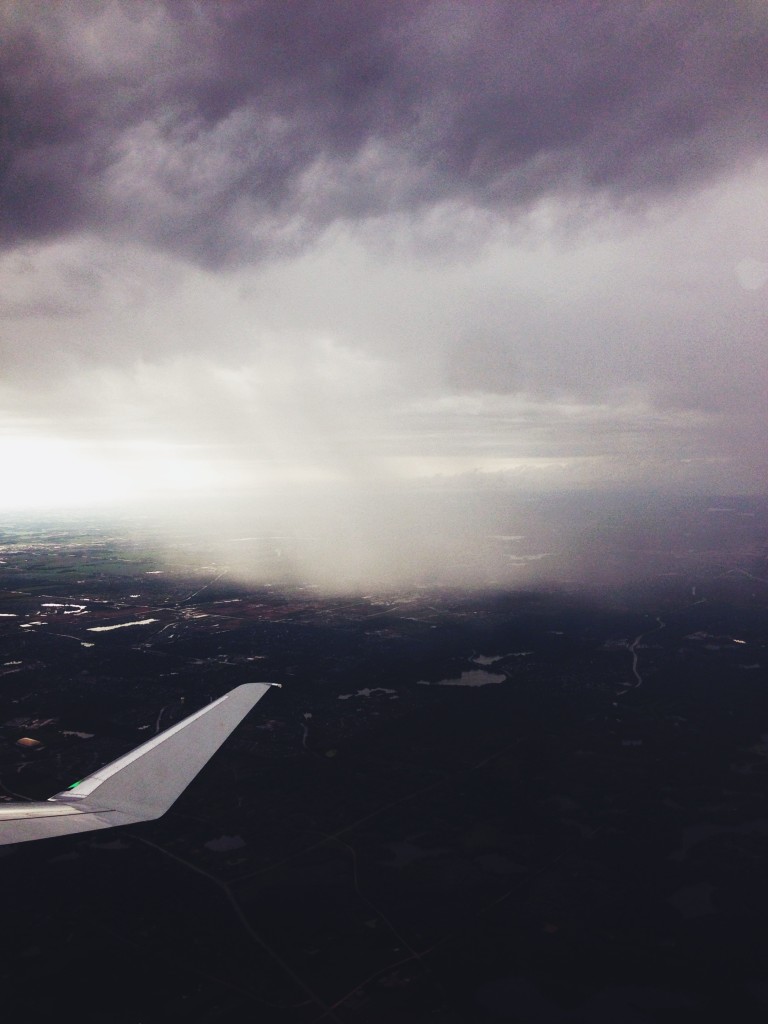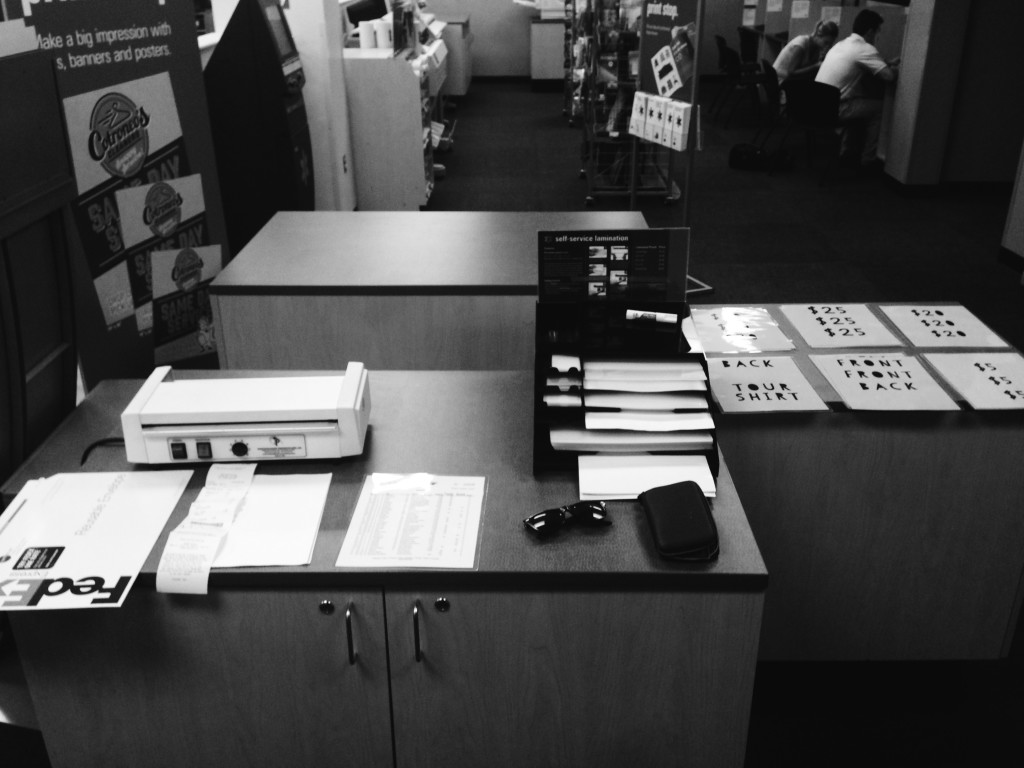 It was finally the day. September 4th. My morning started at 7AM. First days of any tour are usually complete chaos but this one was next level. Not so much chaos, just very overwhelming because the production on this tour is INSANE (in the best way). I walked into the venue to figure out what the merchandise setup was and I realized we were outside! I ended up being able to set up our old Warped Tour tent and it was awesome. After a very long day of set up, counting in merchandise and running in what felt like… circles, it was already 4:30 PM. Doors were at 5PM and we played first on this day (we swap with MIW every other day). By the time Chiodos hit the stage, there was nearly 5,000 people inside the venue. The set went amazing. Craig Owens (Chiodos, Vocals) hung out at merch and met hundreds of fans for over TWO HOURS. The rest of the show went off with a bang and by the time I could catch my breath from the day's chaos it was already 11:30PM and I was packing up. To give you a mini run down, after every show I have to pack everything up, load up the trailer and then work on all of the business aspects of merch. Usually I am back at the bus at 12 and I work until 2-3AM. Repeat cycle!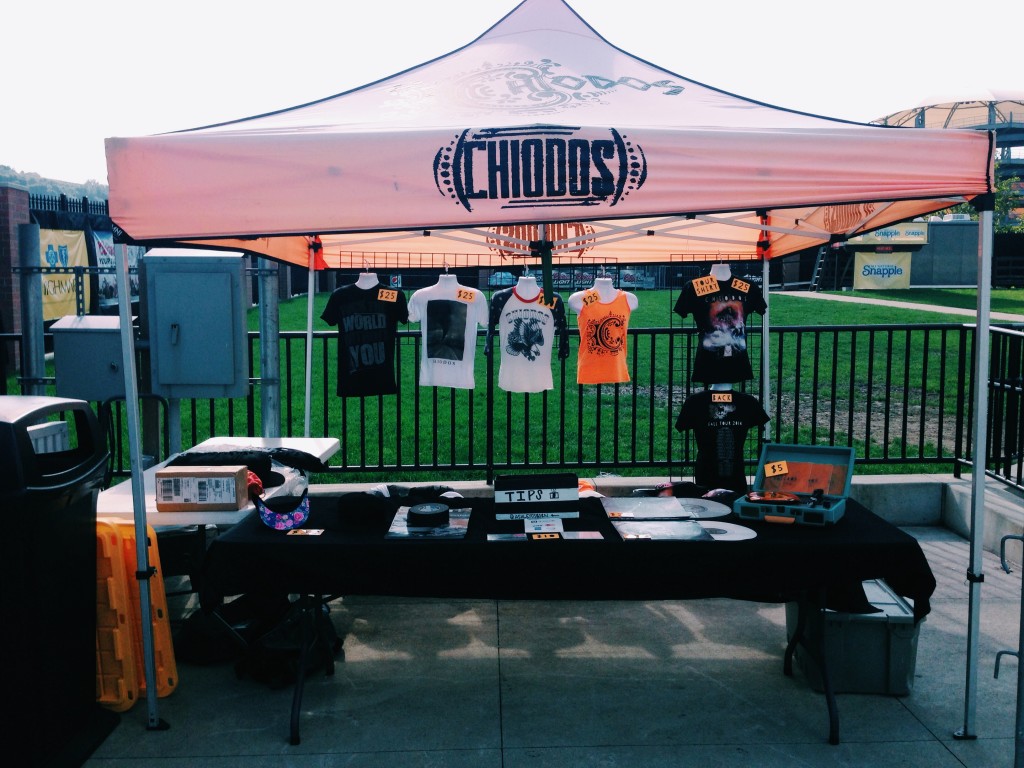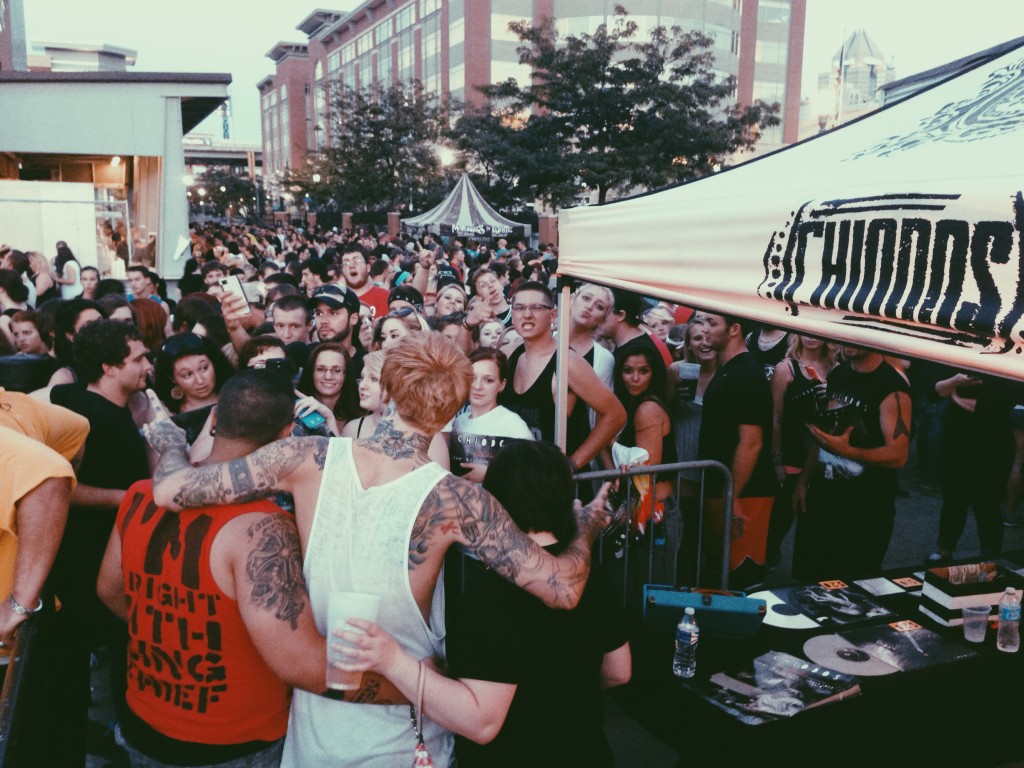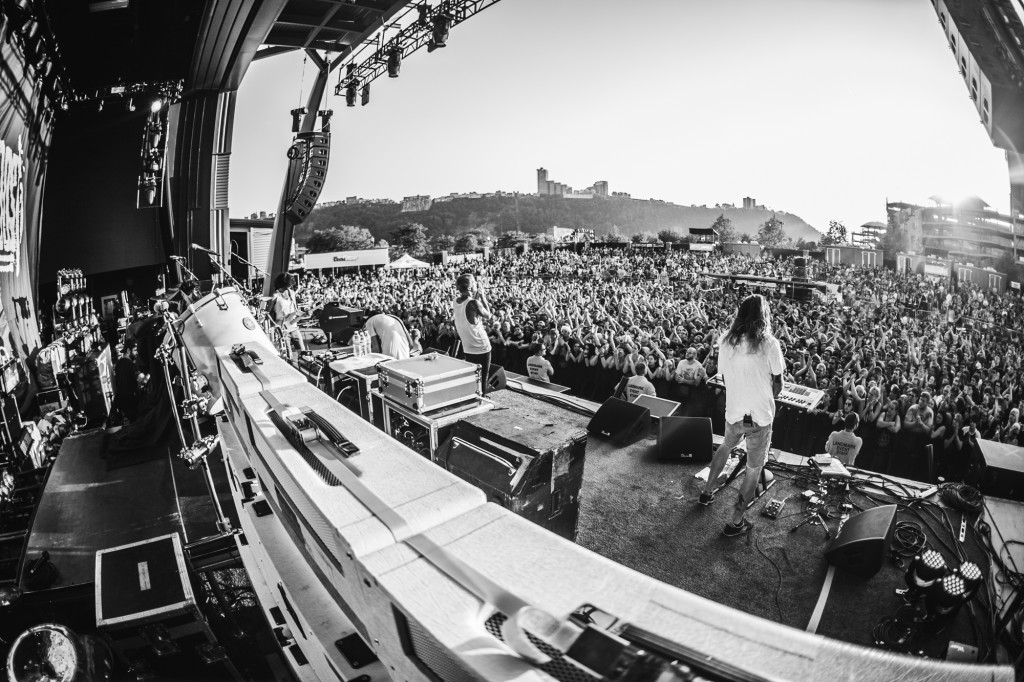 Day two was one of our few off dates with Bring Me The Horizon. We played this beautiful river island in Syracuse, NY. This was one of the most relaxing and enjoyable days of tour I've had in a very long time. Our backstage green room was actually in the most adorable, quaint hotel next to the venue on the island. I wandered around the small town for a bit and tried to find coffee… mission failed. Before the set I was shooting around with the band and got some of my favorite shots of them to date. The show was very laid back but the crowd was insane. Throughout the night I was attacked by numerous evil insects and made some friends with the spiders crawling all over both Bring Me The Horizon and myself's merchandise displays. Hmmm…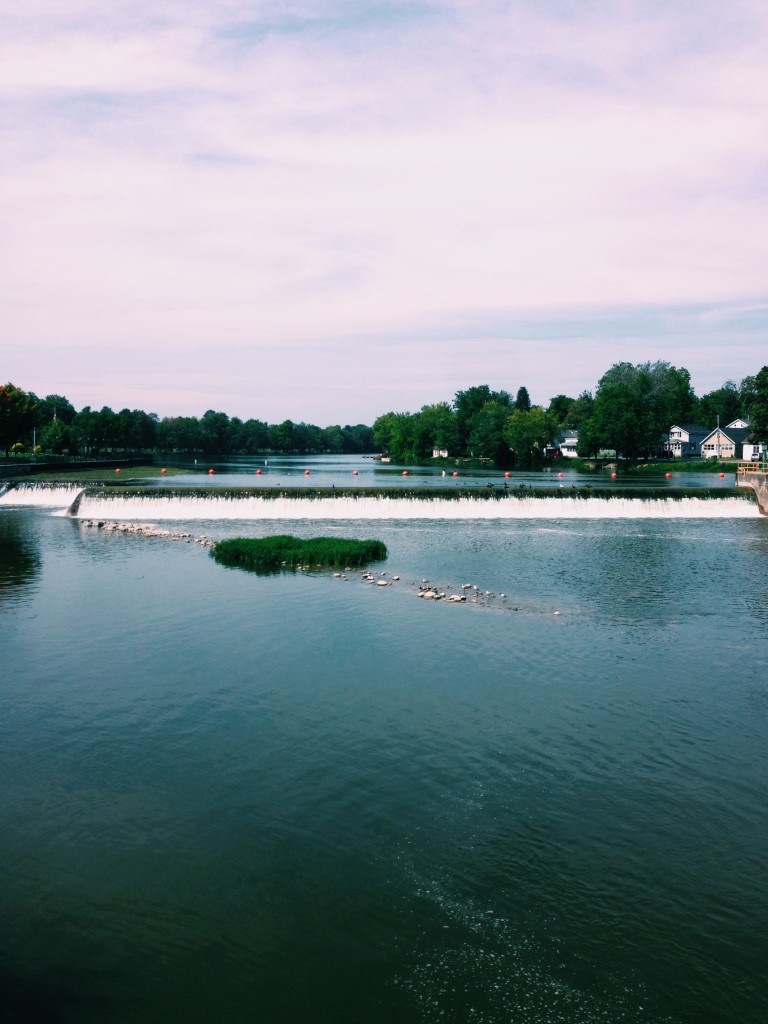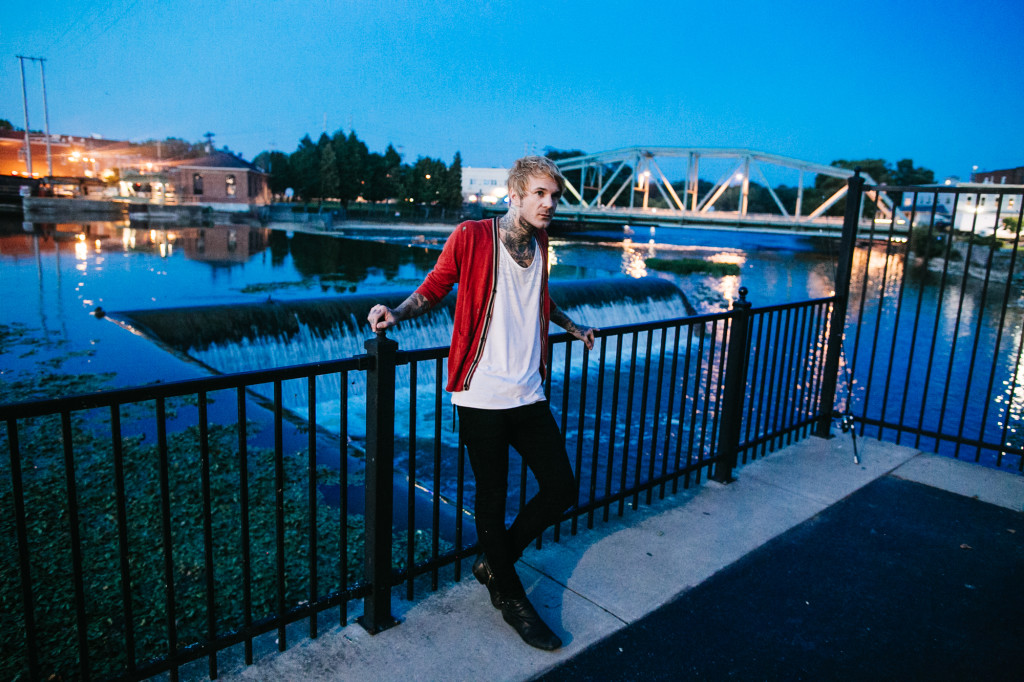 We had Saturday and Sunday off in New Jersey so I took it upon myself to venture into NYC and have some solo exploring time. I went to all of my favorite spots and spent most of my day in East Village. I spent way too much money on products at LUSH. Got to catch up with some incredible friends that I never get to see. Went to my two favorite vegan spots: Red Bamboo and Baby Cakes NYC. I also tried this incredible smoothie / juice place in Manhattan called Liquiteria. IT WAS AWESOME.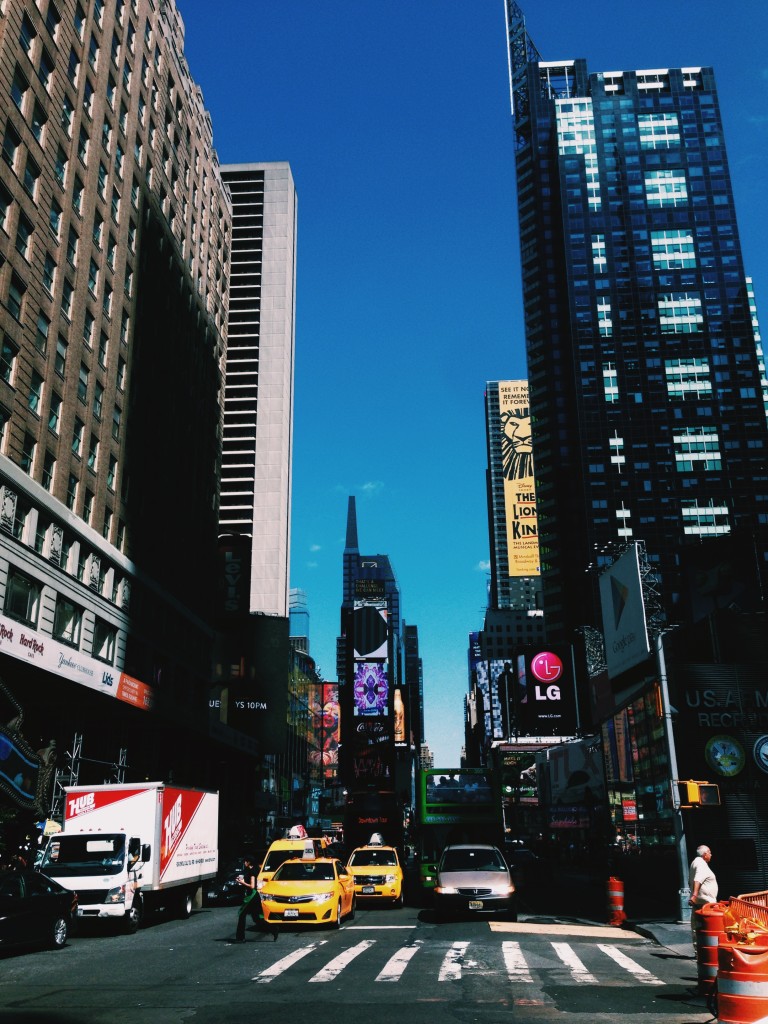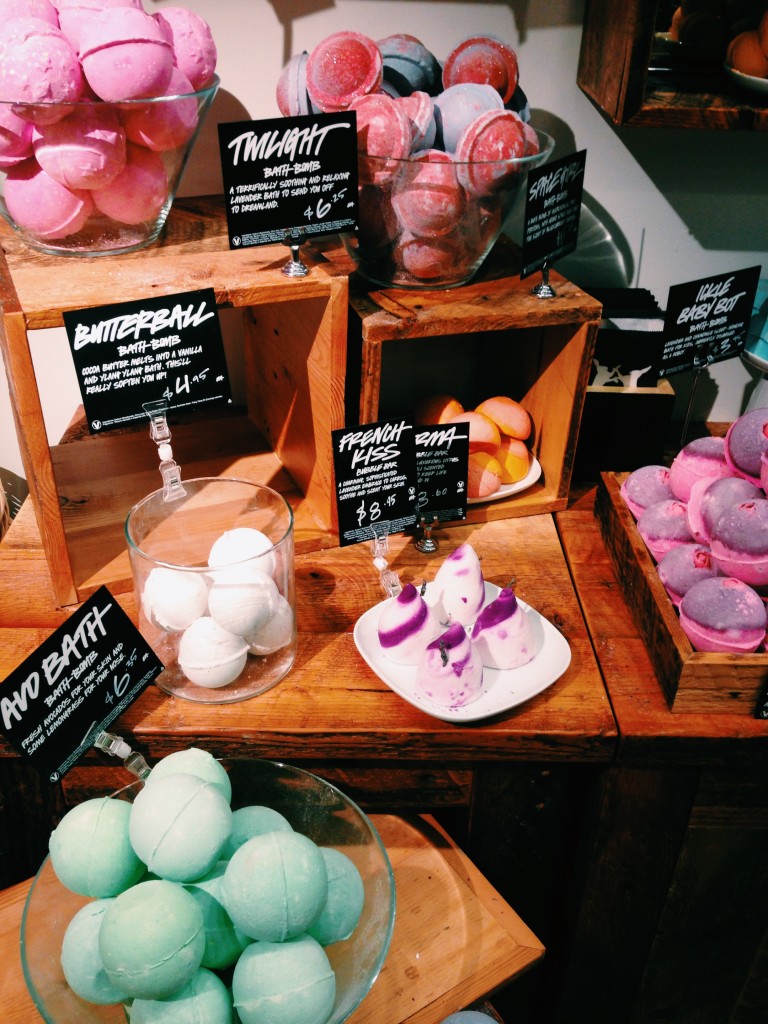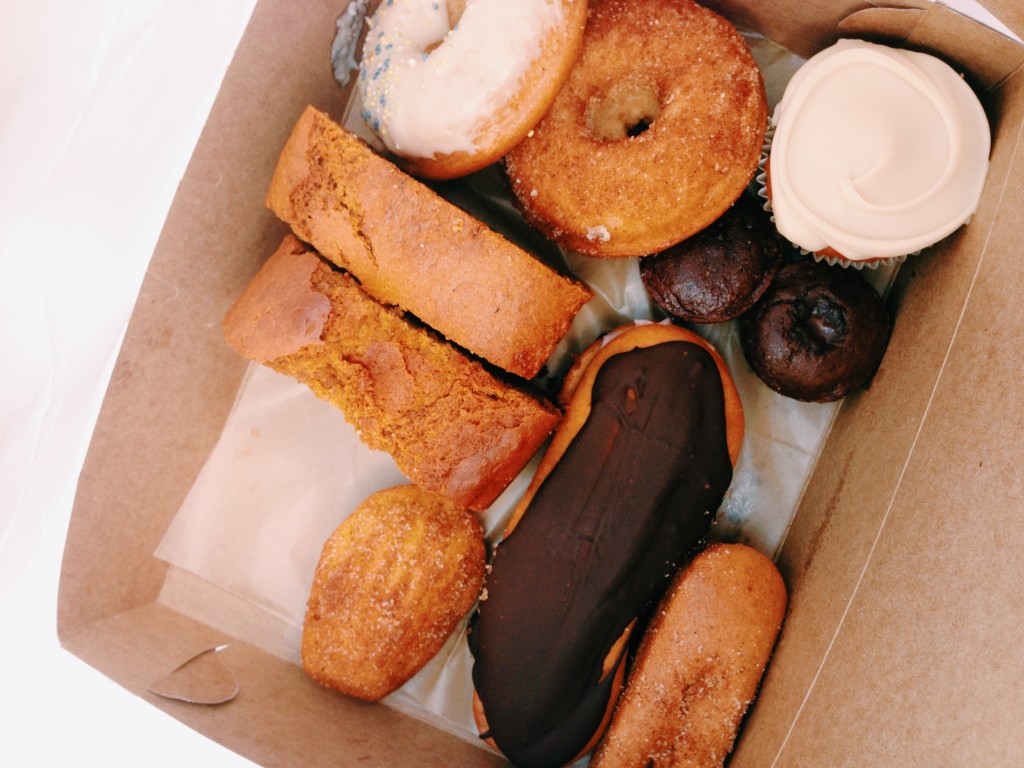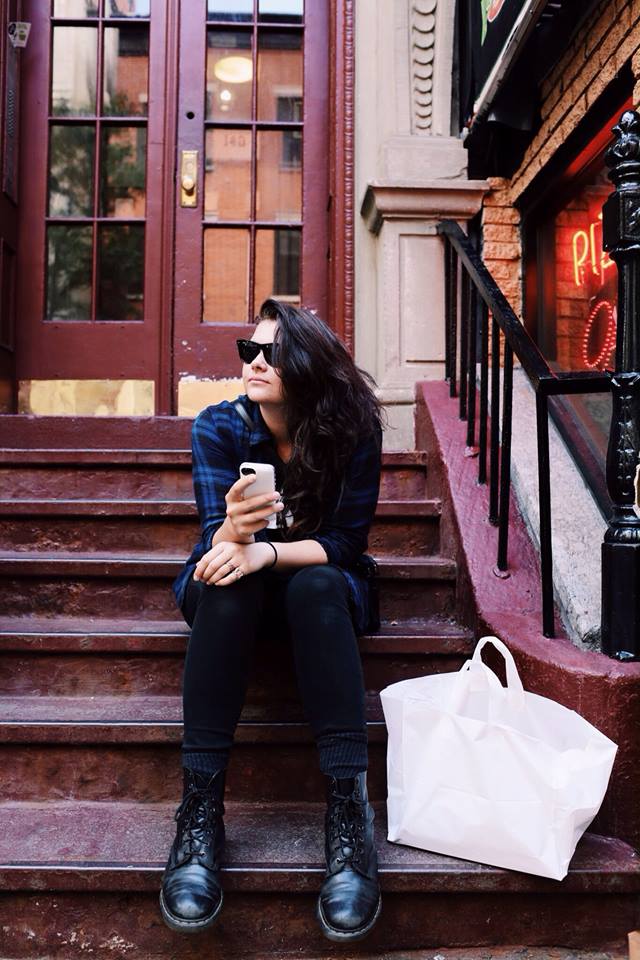 I got enough vegan pastries for 10 people with intent to save them for the rest of the tour (FYI they are gone now). I also got lost in SOHO which was actually… enjoyable. It was a pleasant few days off but I was anxious to get back to tour. Also, one of the days this weekend I woke up to being tagged in a lovely photo of me sleeping posted on instagram via Pat (Chiodos, bass) – so I took this photo and here is my revenge. MUAHAHAH.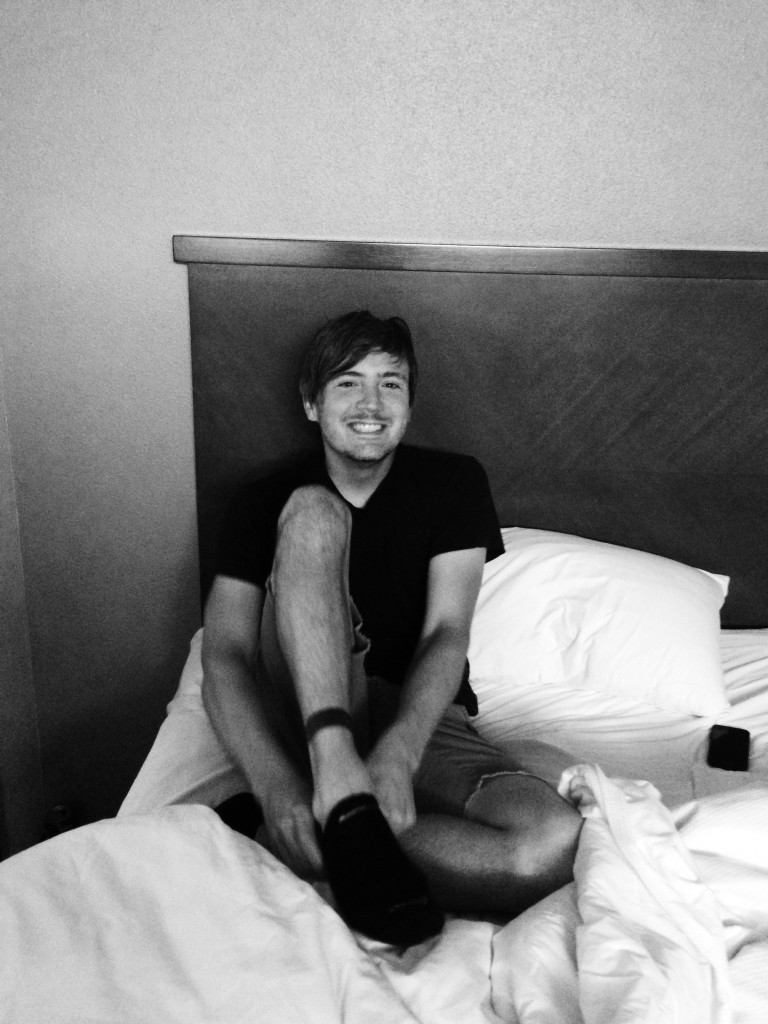 Monday was day three of tour! I woke up and found myself in Albany, NY at this place called the Armory. To me.. it looked like a huge oversized church. But I walked in around 11AM to find a ton of seating. It was pretty much a baby arena of sorts. I'll be honest, all of my days tend to fly by and get pretty repetitive on tour so by the time I'm done setting up, finding a sweet place to get an iced soy latte and catching up on work it's already time for doors. Show went great, night flew by, Craig had another huge signing line. I specifically loved where merch was this day because I got to watch both BMTH and ADTR's full sets. It was incredible. They put on such a killer show and I am just blown away every single night. Bada bing, bada boom! Night's over and I pack up!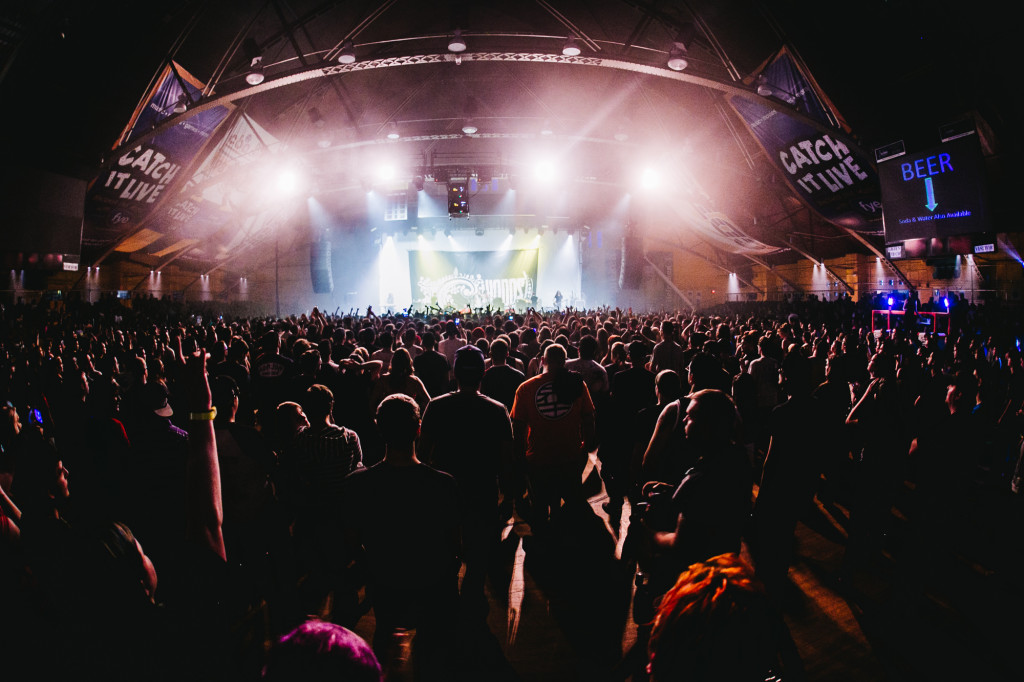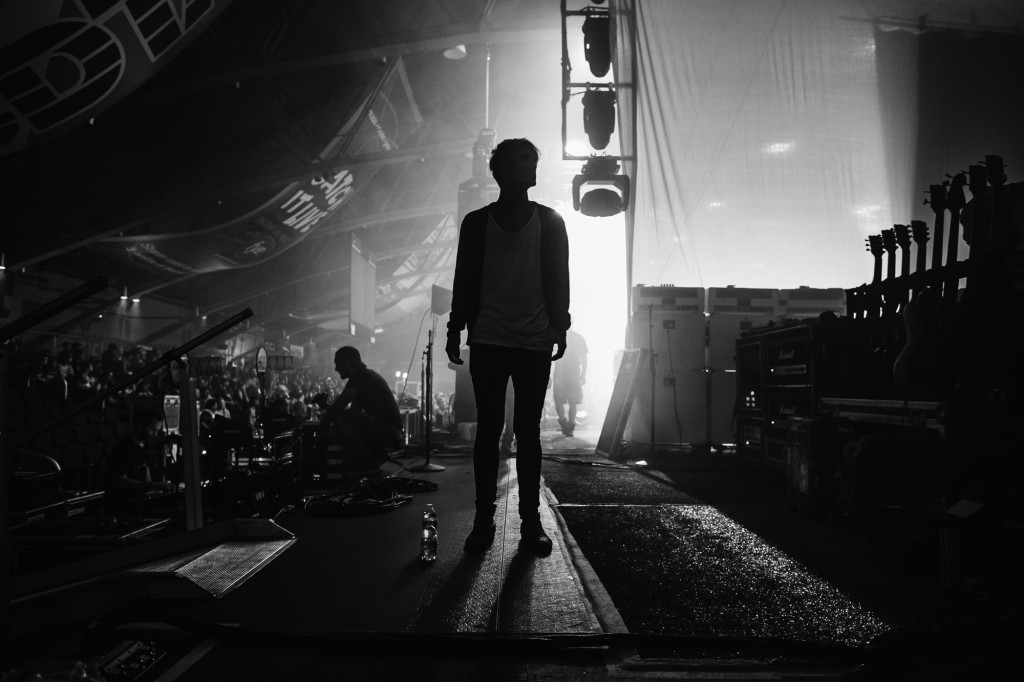 Tuesday was INSANE. The show was in Lowell, MA. I woke up, made coffee, walked into the venue and immediately got lost because there was so much to take in. The day went slow on this day. My best friend came to visit me and we went on a whole foods adventure so I could get some of my favorite snacks (sesame tofu and lemon san pellegrino water… mmmmm). We listened to the new Emarosa album, Versus, and I wouldn't stop talking about how incredible it is. It's just so good, guys. By the time we got back I was very full and.. it was time for doors! It was such an amazing set. The guys were smiling ear to ear and the signing went great.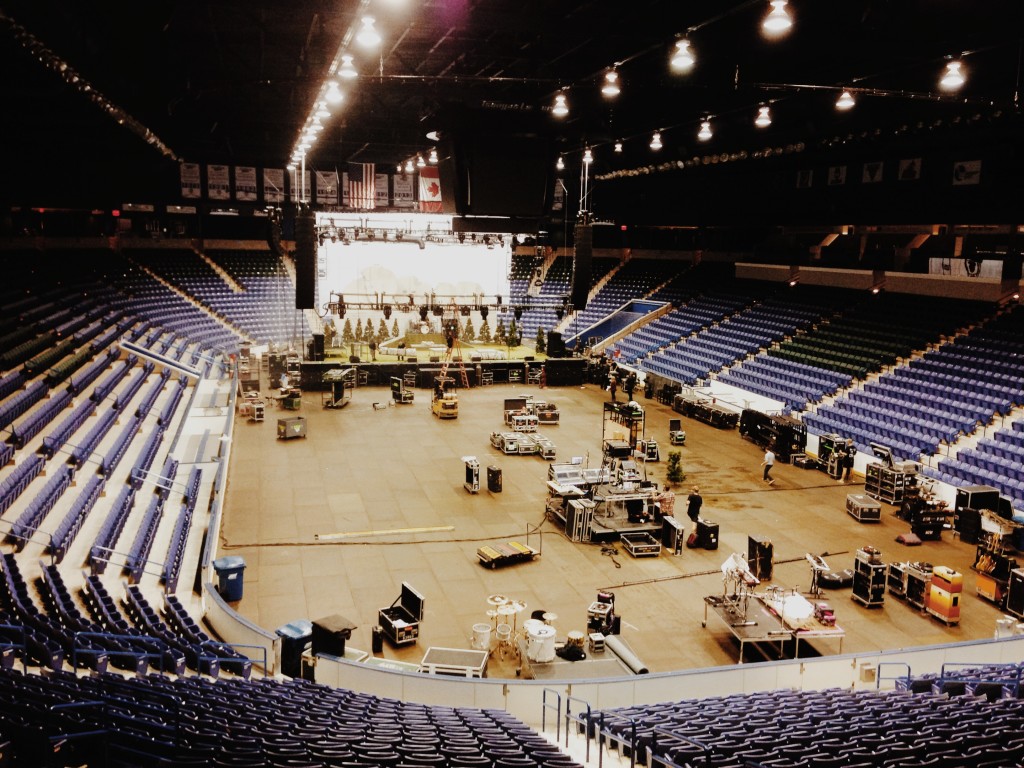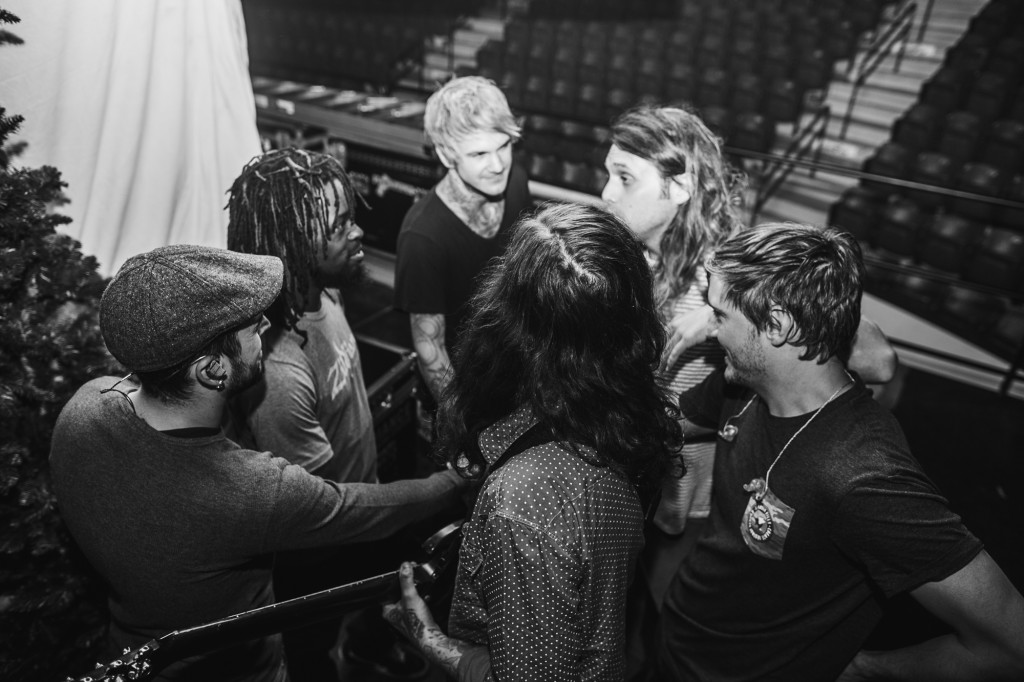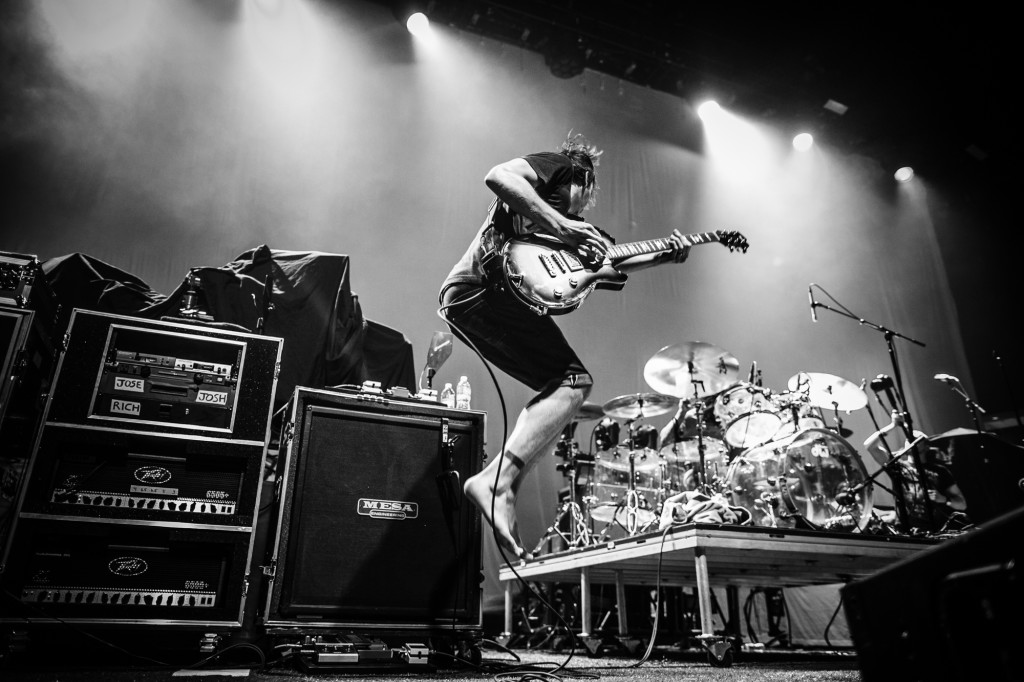 Wednesday was Wallingford, CT. It was a pretty awesome venue. I spent most of my day before doors hiding in this lounge area by the main entrance snuggling on a couch and catching up on tons of photo related work. The venue also had some kick ass catering and delicious coffee. This made my day quite pleasant and easy. Show flew by this day and Craig hung out at merch all night to talk to fans. I love when the guys come to merch – keeps me entertained and I always feel lucky that the band's fan base is so laid back. I genuinely love their fans. All of them are so polite and cool!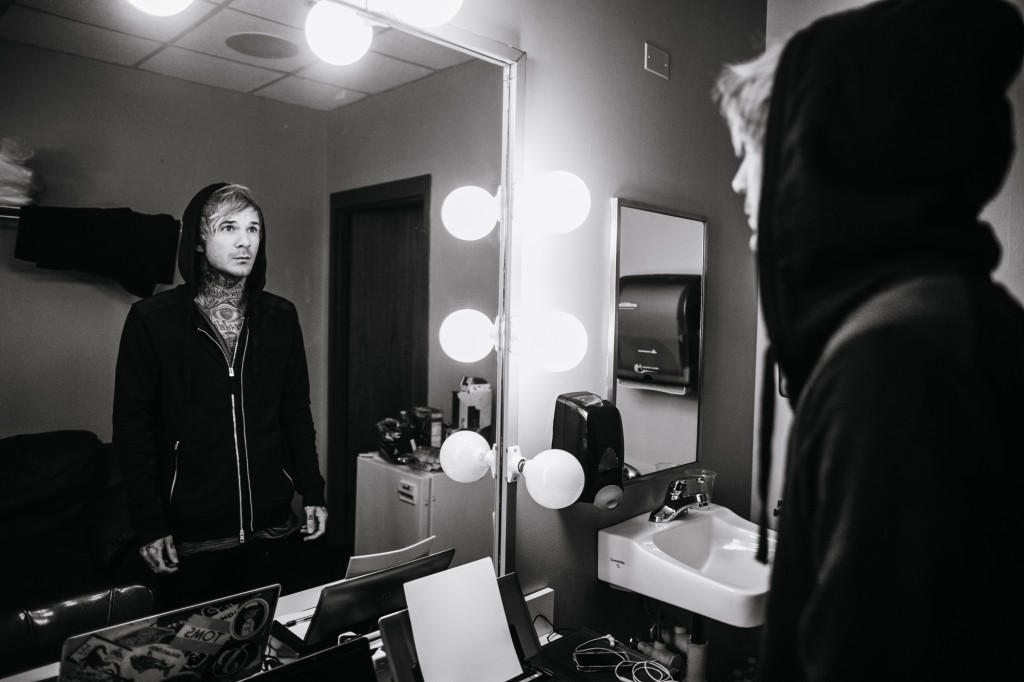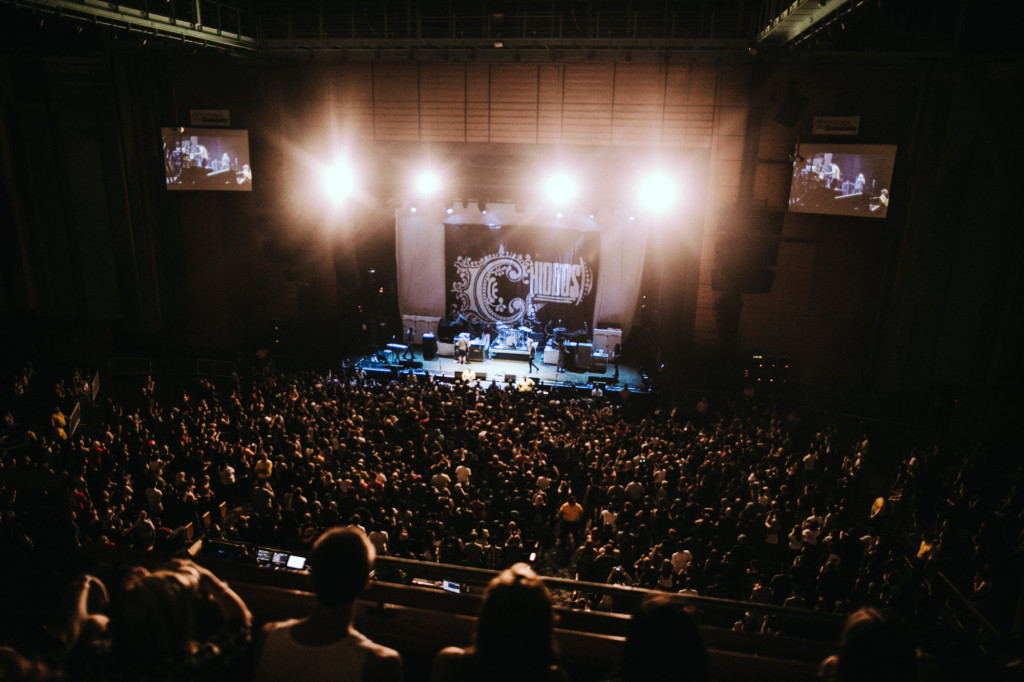 As I write this, it is Thursday and I'm currently in Clarion, Pennsylvania at our hotel since we have a day off. I haven't done much at all today besides work on some photos and watch a few movies. To be honest I'm so tired I probably won't even do much else today. I think on tour it's really important to set aside time for yourself so this is my day for that. Although, there is a walmart close by and an adventure there later could be… interesting.
This weekend we play a ton of midwest shows and even some festivals. It is going to be great and I'll share all of my adventures with you guys next week. Until then, have a great week! If you feel like cheating, you can catch more over on my instagram (@ashleyosborn) and twitter (@ashleyophoto).
– Ashley
xo