Take Action Tour 2013
January 23rd, 2013 // House of Blues // Chicago, IL
Photos and Words by Ashley Osborn
The google commercials, Lady Gaga and gay rights. Those are things I typically associate the It Gets Better Project with. But this year's Take Action Tour has set out to prove otherwise. The Used, We Came As Romans, Crown The Empire and Mindflow are the four bands that are fighting full-force for this cause this year and I have to say they fully suffice. Because, here at Highlight we believe that music is a universal language which enables you to be completely who you are. This scene does not judge and discriminate. We love each other. Am I right, or am I right?
Unfortunately we missed Latin rockers, Mindflow! However we can announce that Crown The Empire will be in our next issue (set for release on February 7th, 2013 – shhhhh). So we're going to keep photos from their a secret… Moving on to We Came As Romans! This powerful sextet from Michigan. Wait.. let's be honest here, do we really need an introduction? They've been taking over the scene since 2005, they are signed to Equal Vision (what's better than that?) and they just announced that they are Warped Tour all summer! There is absolutely no stopping We Came As Romans.
The band opened with their old single "Broken Statues" and the crowd was almost too excited for the House of Blues to handle. They continued to play a set composed of nine songs to complete their near flawless melodic metalcore performance. I have to say I certainly left quite impressed by their set – which almost felt choreographed due to the bands overflowing chemistry. We Came As Romans is certainly a band that puts it all out on the table when they hit the stage and it shows from the first hint of their audience's squeals, to the roaring applause you're bound to hear at the end of their set. They are currently about to release their new video for "Hope!" It's bound to be impressive so make sure you keep up with the band on Facebook by clicking here.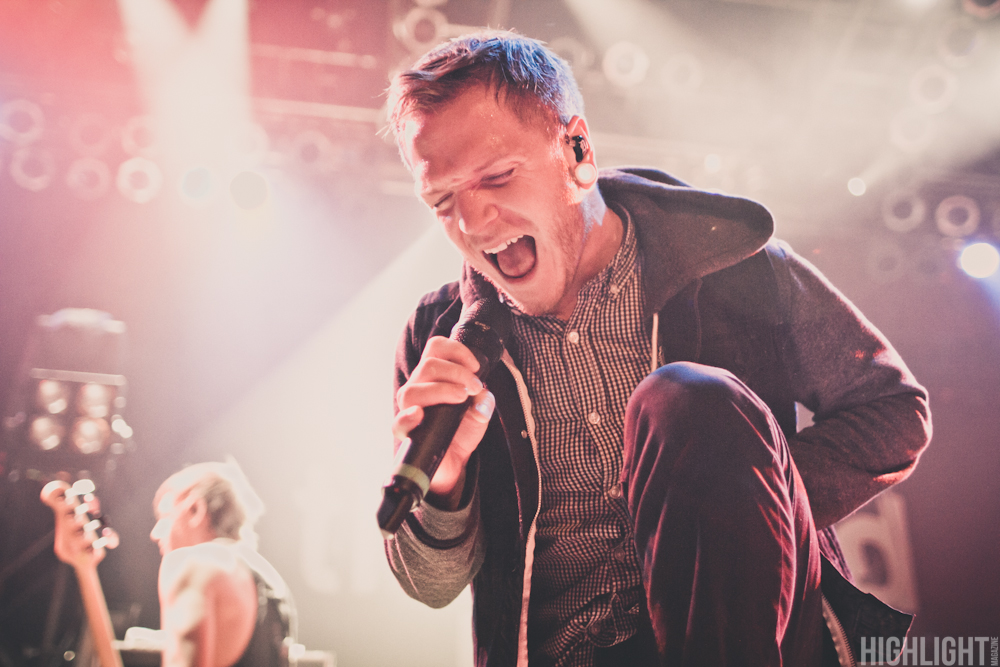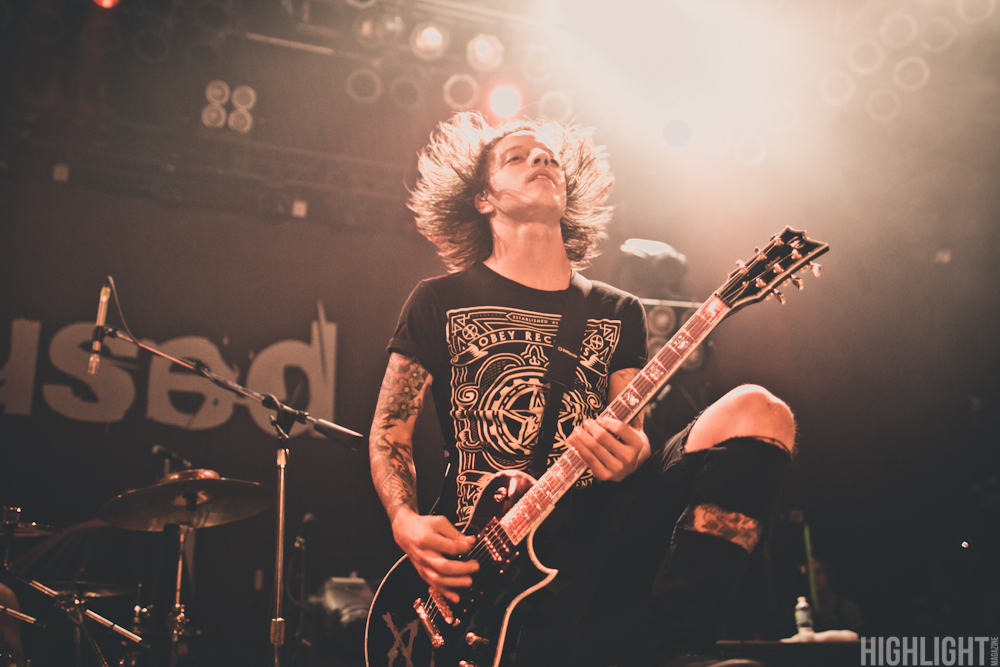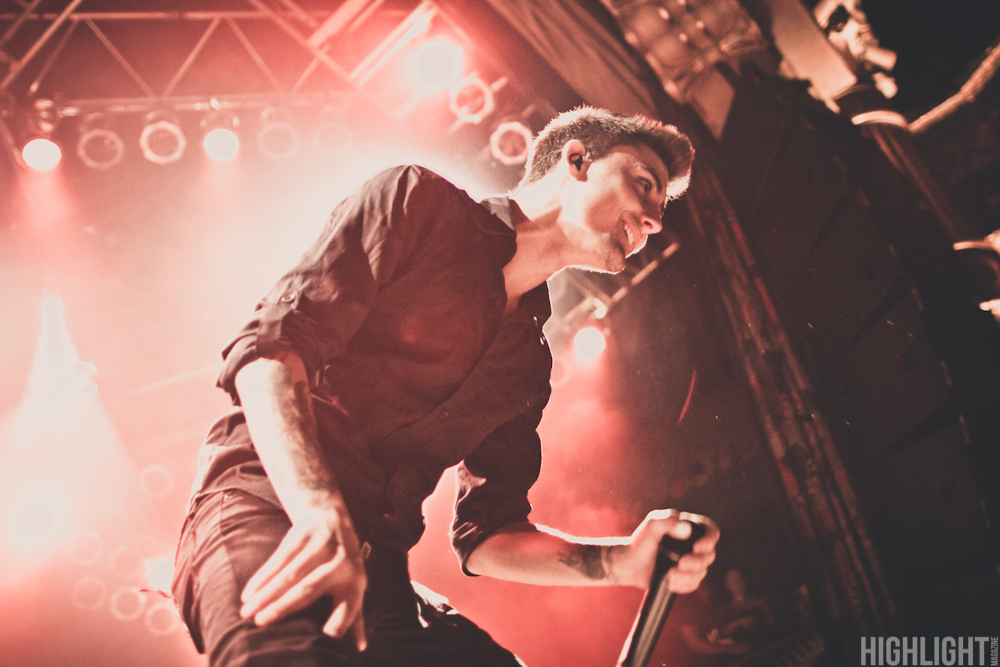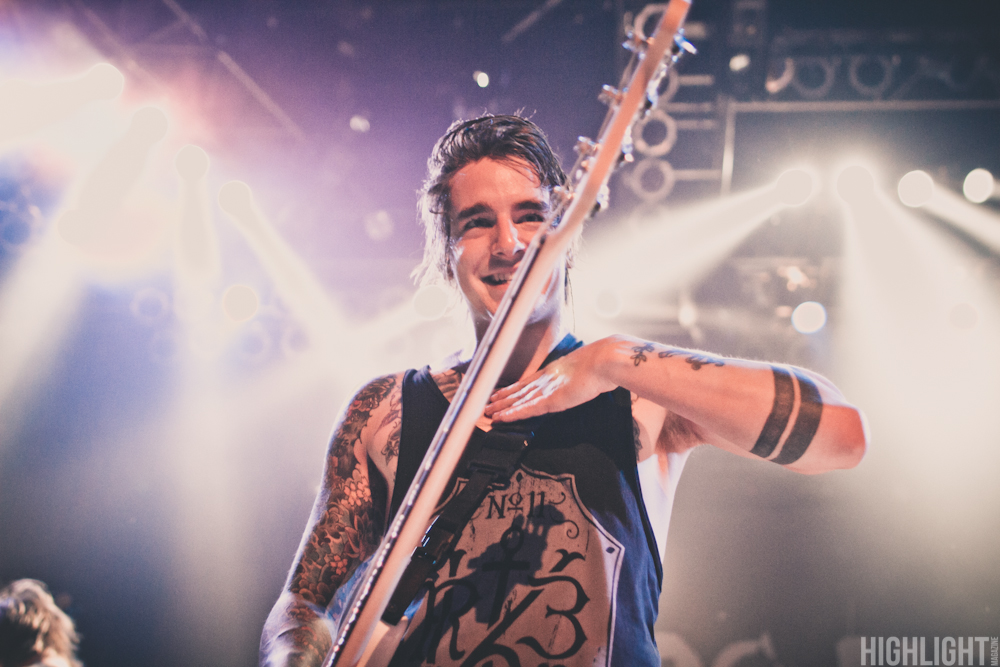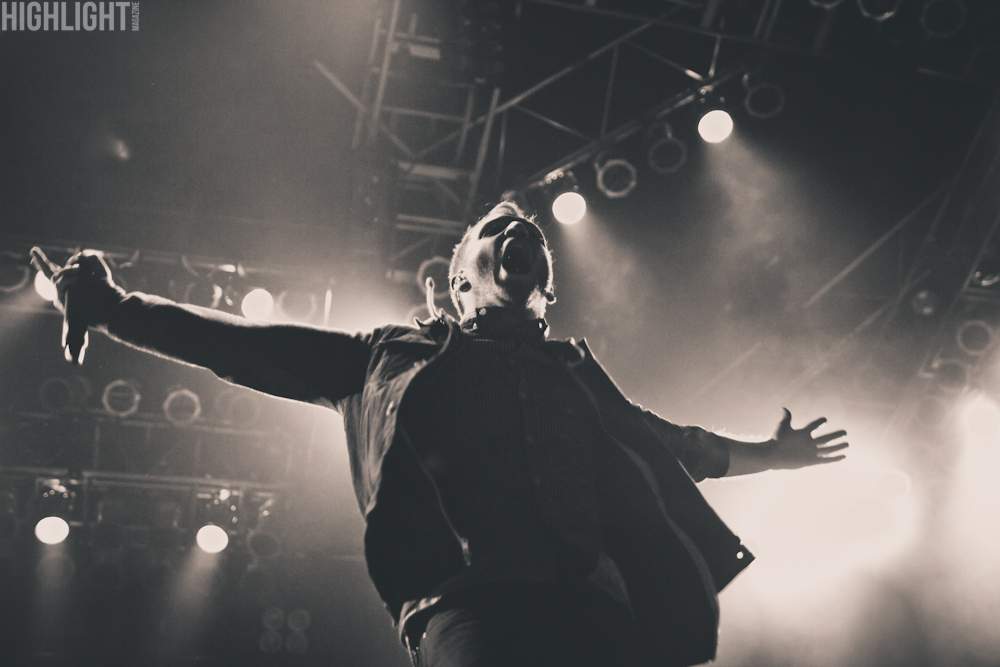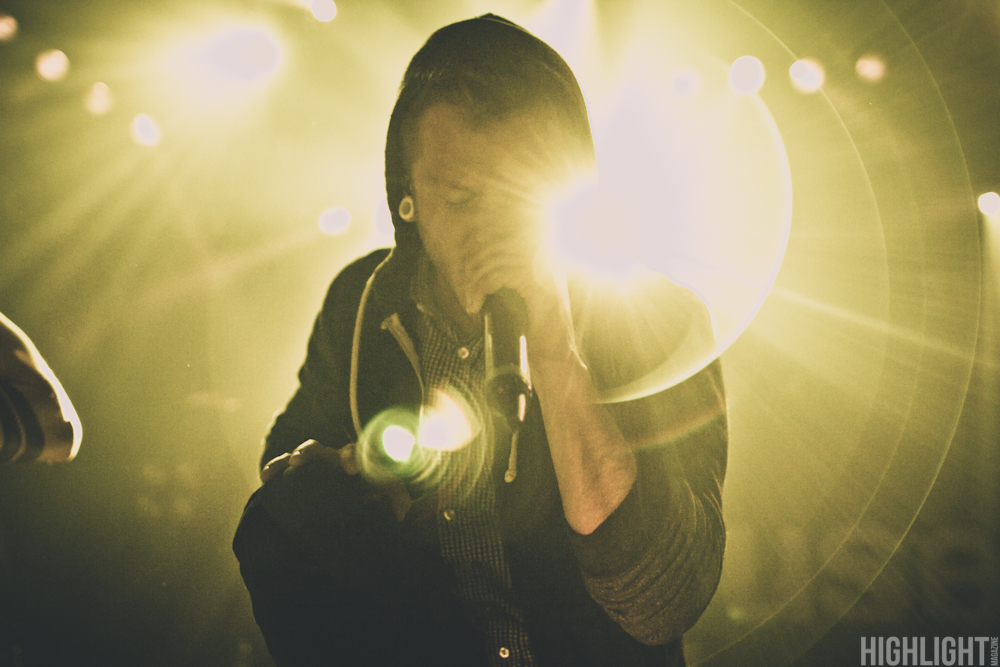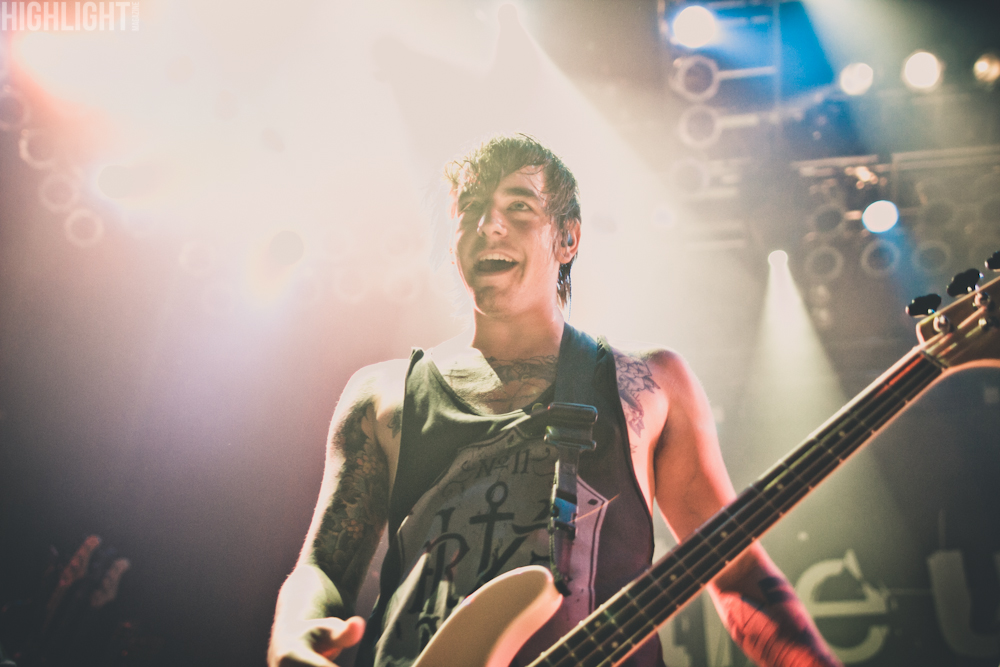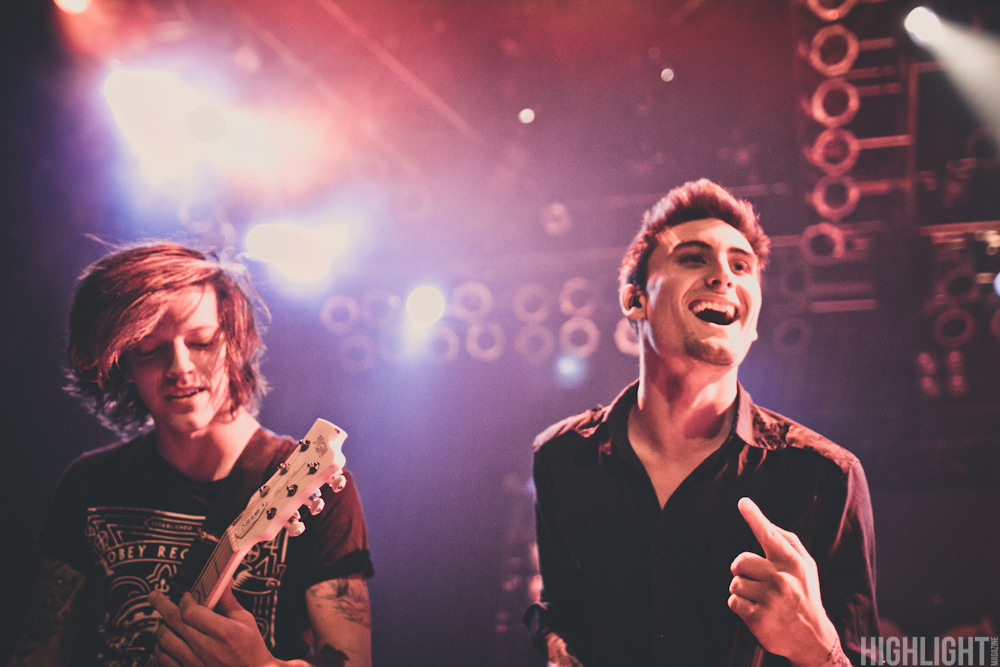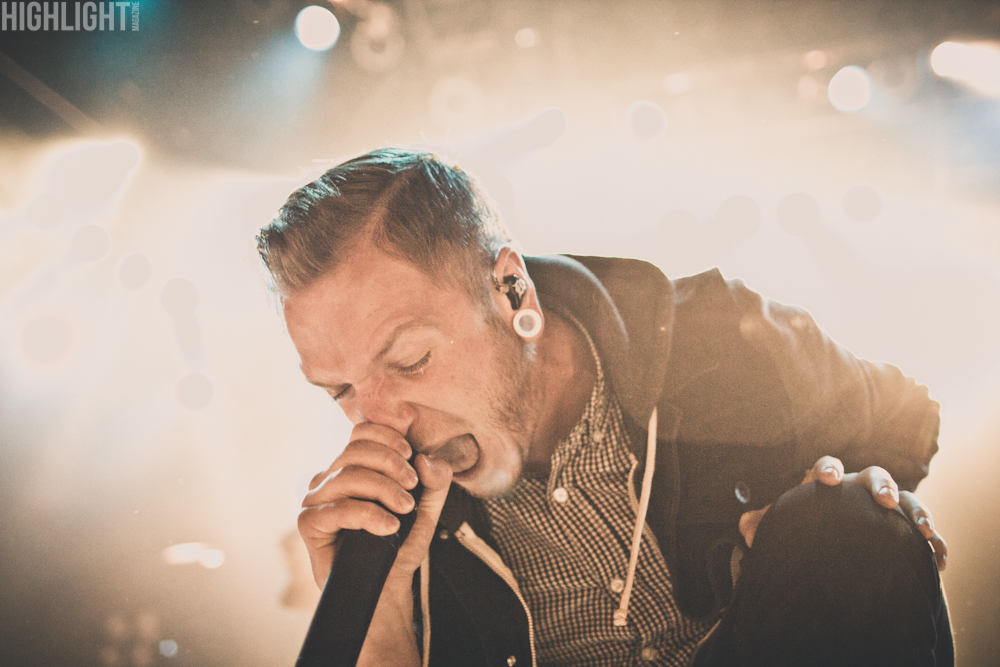 Up next it was time for The Used to show the world, or you know.. for tonight.. Chicago, that they are still here and rocking out harder than ever before. I have to be honest here and say that my inner 13 year old self was ecstatic. It was my first time seeing The Used (who assisted in evolving my teen years to their finest) in an actual venue setting. I had always missed them in the past and I was more than ready. I've heard absolutely nothing but incredible things about The Used – though I have never met them. So the fact that they were on Take Action this year supporting such an INCREDIBLE cause did not surprise me whatsoever.
Words can not describe how incredible this set was. I mean honestly if you're a fan of The Used you know what I'm talking about. The band has a chemistry that is unlike any other. The silliness and openness with each other truly reflects straight into their fan base. They hold absolutely nothing back. They are themselves and they are accepted – equally as much as they accept and love their fans to the fullest extent. The Used opened with their hit "Listening" and fans certainly took this into their own hands. Vocalist Bert McCracken certainly didn't object, as he immediately threw his hat, and almost his entire body straight into the crowd regardless of the three foot gap (and photographers) in the photo pit. The love was there.. like a lot of love.. haha!
The highlight of their set for me was when they played "Buried Myself Alive" and their backdrop changed. It was like an entirely different band had emerged. New emotion, new room, new venue – everything felt more serious and on edge. It was the strangest feeling I had ever encountered but everybody around me was more energetic and into the show than ever. It was like a trigger.
In all honestly, I do not want to ruin their set for you by trying to put it into words. If you grew up around the scene you just need to experience this for yourself. The Used is iconic and the entire night was proof (at least for me) that they have a trait that few bands have. This trait being the ability to continuously grow as musicians and as a band whilst still maintaining genuine attitudes towards music and their fans. I'm sorry that I don't want to ruin it for you (hehe) but the good news is… THE TOUR JUST STARTED! There are a ton of dates left. So get on over to the website by clicking right here, purchase your tickets and go get your mosh on whilst supporting an incredible cause!