Woe Is Me – Talk Your S#?!, We'll Give You A Reason Tour
December 5th, 2012 // Gramercy Theater // New York City, NY
Words and Photos by: Tanya Gelman 
Of the three times I've seen Rise Records' Woe Is Me live (with all different line ups, mind you), there has never been a shortage of energy on stage. I was glad to see that even with multiple member changes; the band continues to stay true to their love of playing music and connecting with their fans.  Other fan favorites, Capture The Crown, Secrets, Our Last Night and Chunk! No, Captain Chunk! joined the band on this energetic tour.
Australian rockers Capture The Crown became the band to beat (in terms of crowd participation) once they hit the stage. Although a fairly new band to the States, you could tell they already had an incredibly solid following in New York City. I'm not sure if it was the surprisingly bright lighting in the venue for the band's set, but something about Capture The Crown's music put me in the right mindset to photograph. They were incredibly fun to watch and listen to, and even more fun to watch through a lens. I have to say, they were my favorite band on this tour.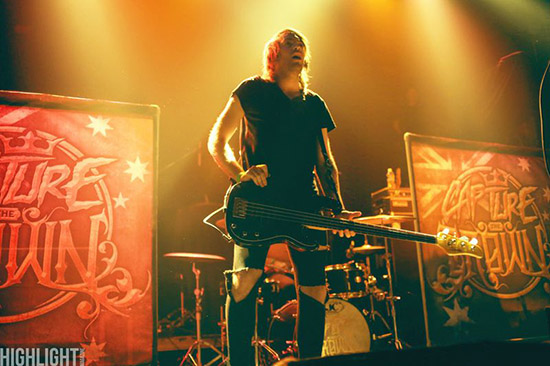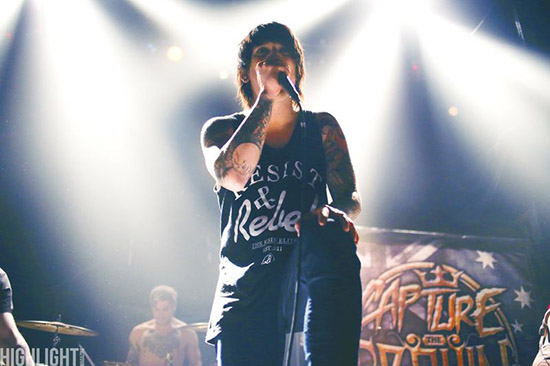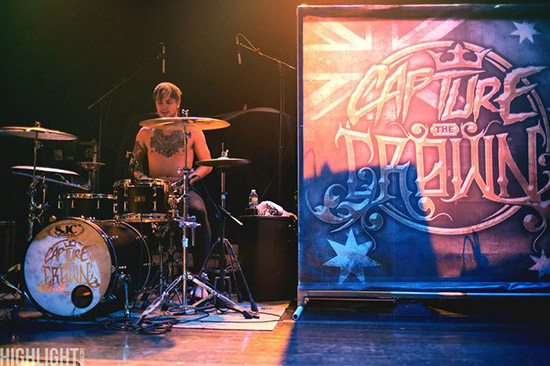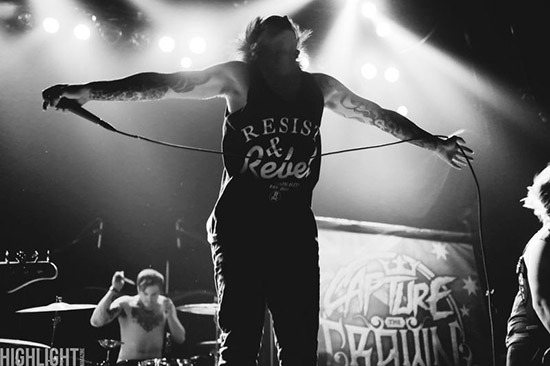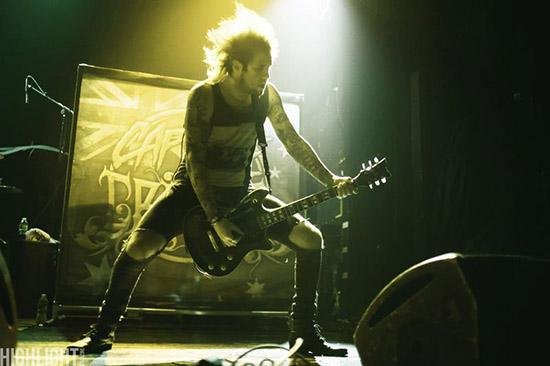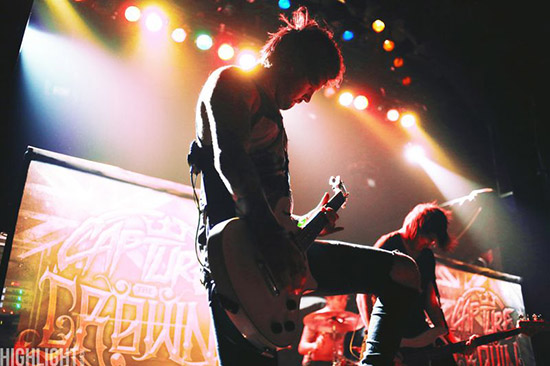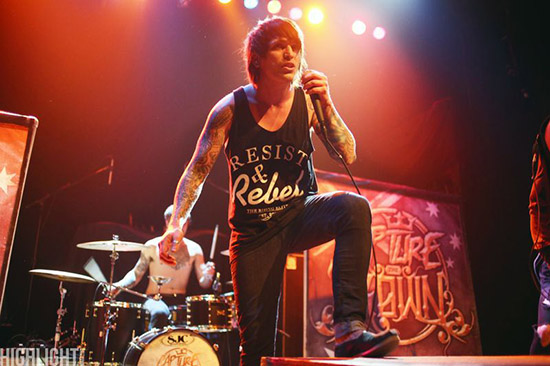 Secrets, another Rise Records band on the tour, kept the energy at an all-time high. Although I had never heard of, seen or listened to this band before, their performance made me immediately regret that. The band had a sense of musicality that I never expected to see from a band that I believe is fairly new to the scene. Michael Sherman, one of Secrets'  guitarists, was my favorite band member to watch during this set. He brought next-level energy to his performance, interaction with both his band members and audience members alike.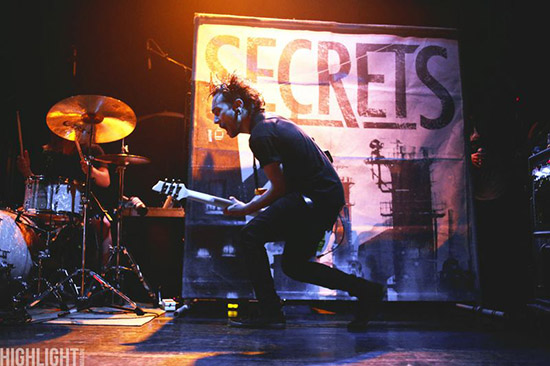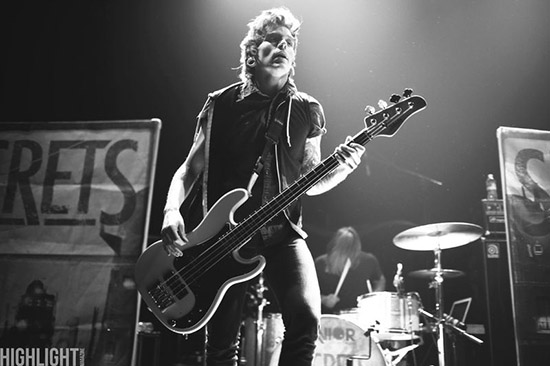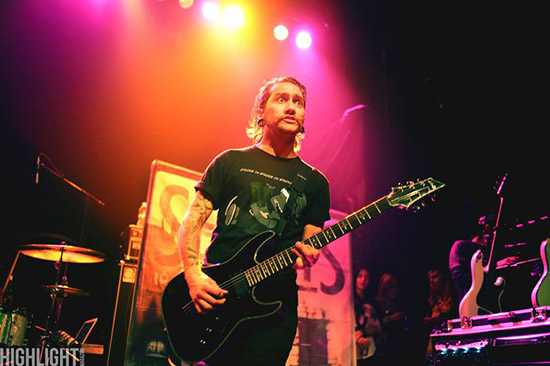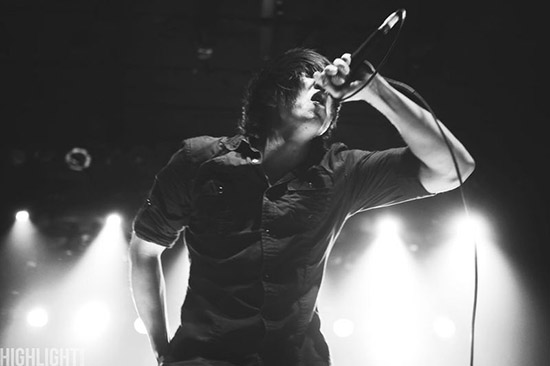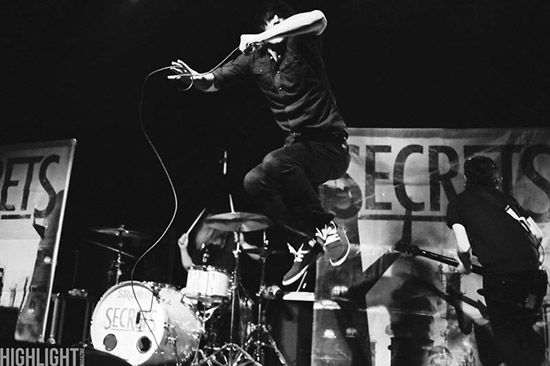 Our Last Night was the band I was most excited to see on the bill. I had heard a lot about the band but had never seen them live previously. Thankfully, the band did not disappoint. Singer Trevor could not stay still while on stage (which was great for the fans, but bad for photographers!). Although they played a relatively short set of about six songs, they packed in an entire hour's worth of excitement while the fans packed in an hour's worth of moshing. In a genre where it is easy to get looked over, Our Last Night did the exact opposite – which I hope will keep them in the front lines to become a favorite band of many.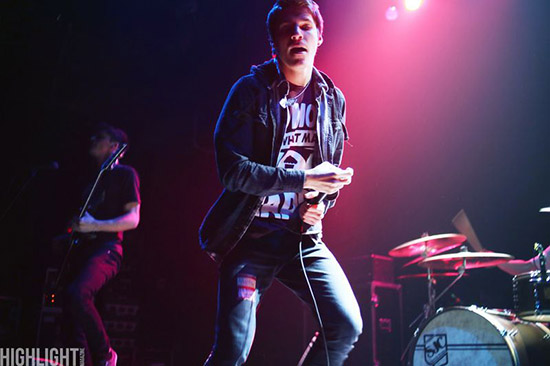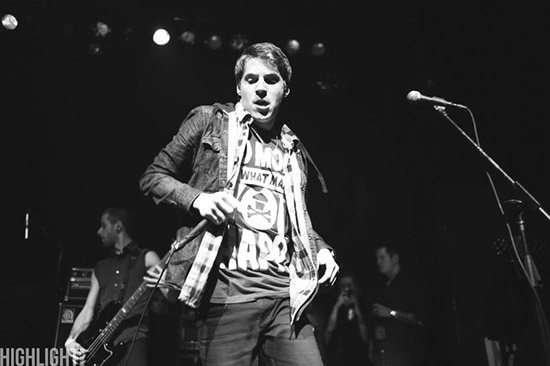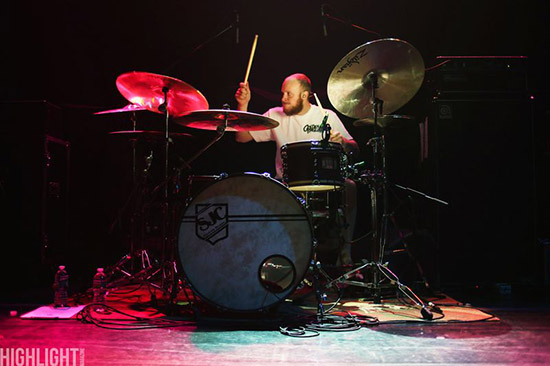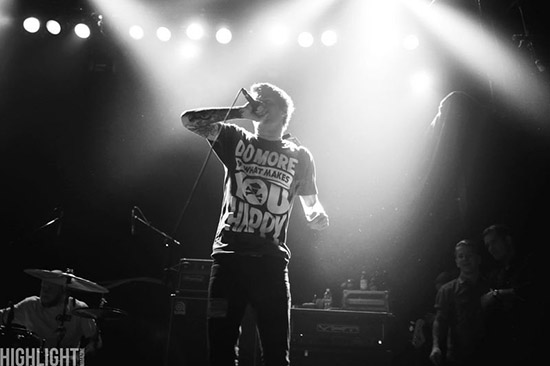 The lovely French gentlemen of Fearless Records' Chunk! No, Captain Chunk! were on next to an antsy crowd. When I think of the French, I automatically think very quiet and petite. The band definitely had petite in size going for them, but was the exact opposite of quiet. If it were physically possible to bring the house down, the band would have done it. They, like Our Last Night, had no shortage of motion and they made the audience do the same, asking for a Wall of Death (a metal and hardcore show favorite) towards the end of their set. While I still don't fully understand their band name, I left the venue as a new fan of Chunk! No, Captain Chunk!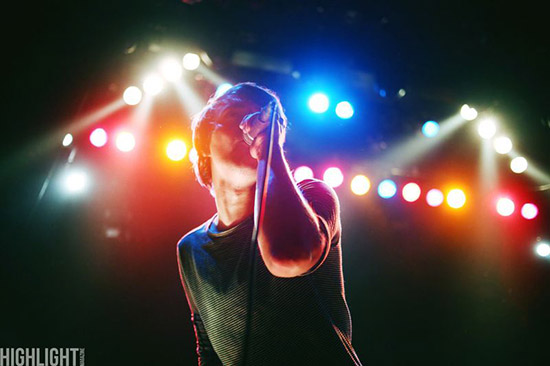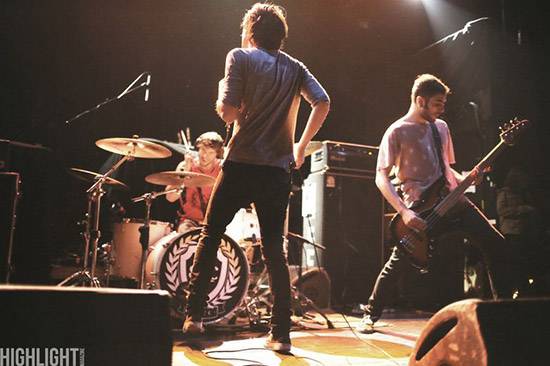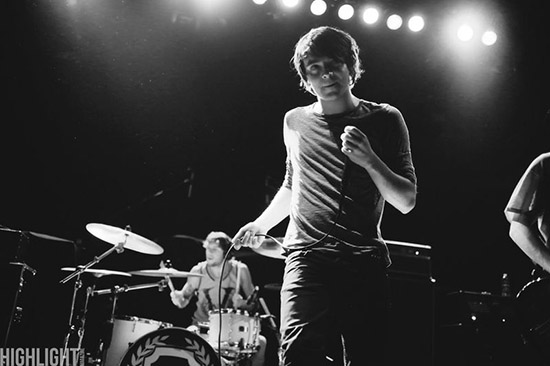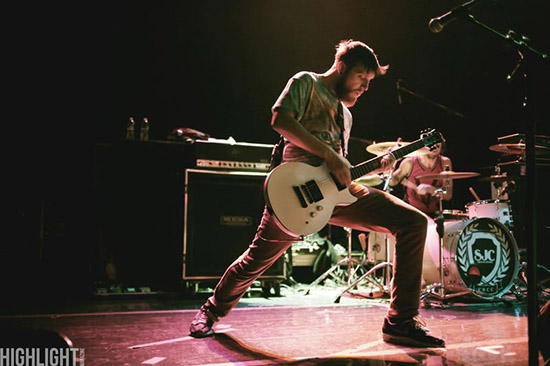 Once Chunk! No, Captain Chunk! left the stage, an influx of fans rushed the stage and started shouting Woe Is Me's name. Having seen them before, I understood the fans' love for the band, but every time I see them, they continue to surprise me with their even more honed musicality and energy. There are many bands that try too hard to look like they're having fun, but Woe Is Me looked incredibly comfortable performing on the stage of a 600 capacity venue. With a new album (Genesis) that's barely two months old, the band put on a stellar performance of both new and old songs, making sure they appealed to fans that have been with the band from the beginning, as well as the newer fans of the band.