Behind The Scenes: Paradise Fears
Words and Photos by Ashley Osborn
 Paradise Fears is most certainly a band that seems to be popping up everywhere these days. As Editor of Highlight, they quickly caught my attention when I started to see their name pop up on several tours. I kept asking 'who the hell are these kids?' Eventuall, we decided to sit down with them this summer to set up a feature for Highlight (in which they were included in Issue #5) and we were delighted by their kindness, their story and their generosity towards their awesome fans. Over the weekend we caught up with the guys in Joliet, IL at Mojoes just to bring you a taste of what their like on and off the stage.
First I feel like I should introduce those of who you aren't familiar with the band, to the band. Paradise Fears is: Marcus Sand (bass guitar), Sam Miller (vox) Jordan Merrigan (guitar/vocals) Cole Andre (guitar/vocals) Michael Walker (keyboards) and Lucas Zimmerman (drums).
Upon arrival, Go Radio began sound checking and although they were scattered around the venue, it seemed that each member of the band was watching admirously or simply listening. I began wandering around snapping photos.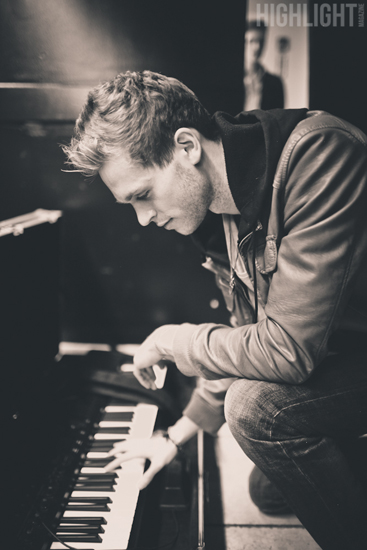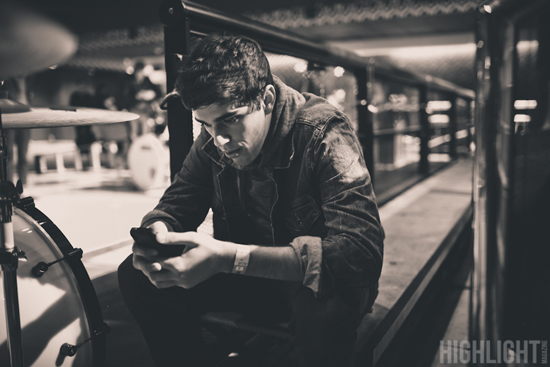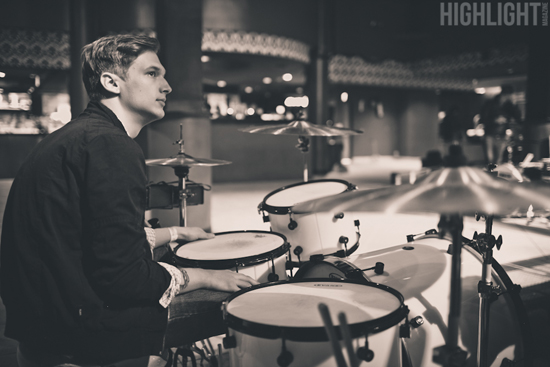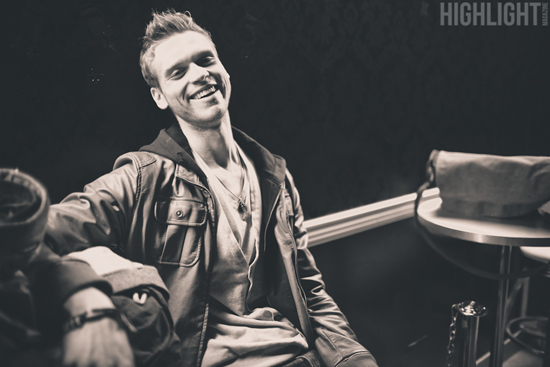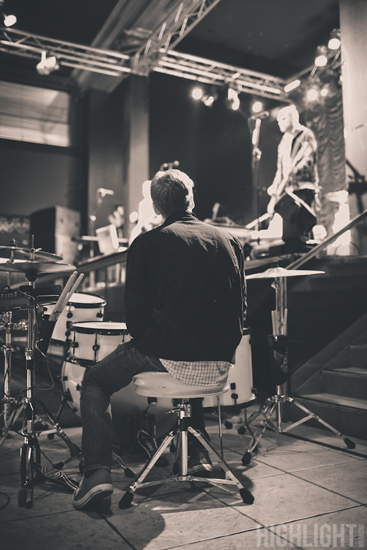 We then ended up upstairs in an art gallery that's inside Mojoes. It was clear from this point on that Paradise Fears are merely six incredibly silly guys in only the best of ways.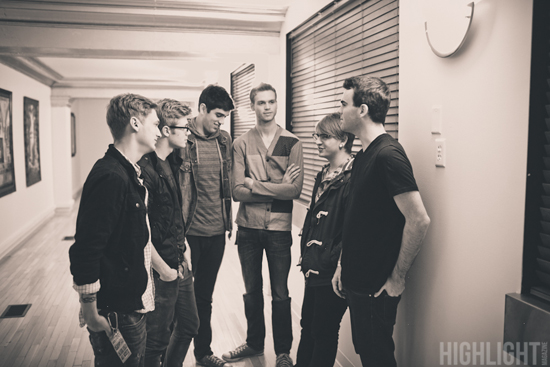 L-R – Lucas, Sam, Cole, Michael, Marcus, Jordan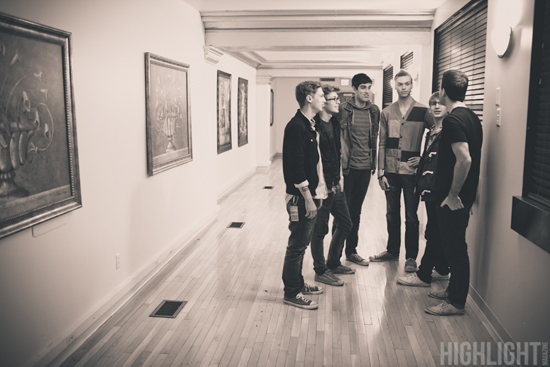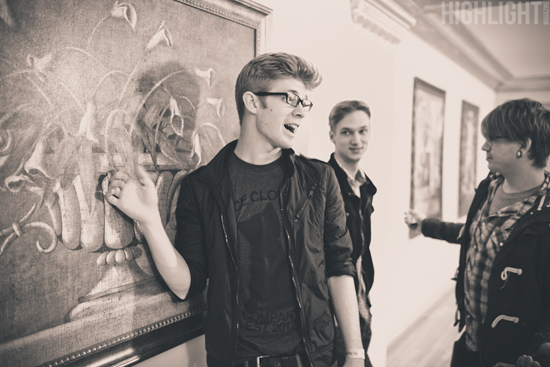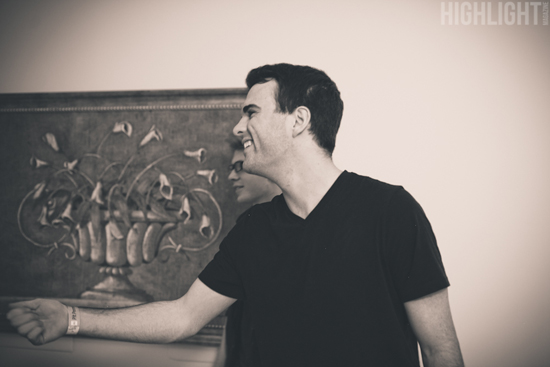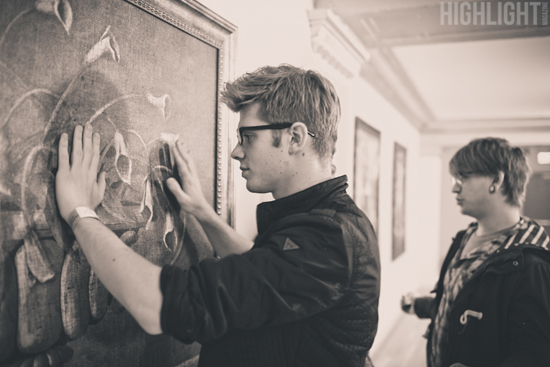 After the band had enough laughs, it was time for them to continue with interviews. So we headed into the basement of the venue and awaited the interviewee.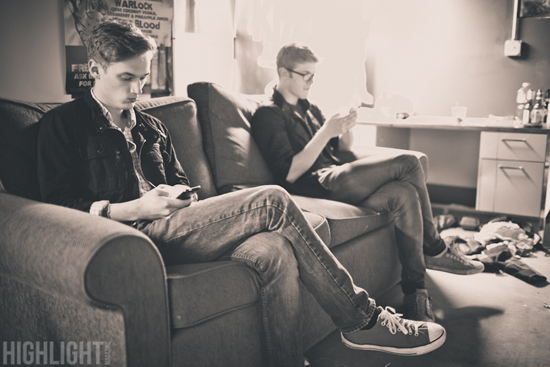 After, it was already nearing time for them to play their set. During Stages and Stereos (an opener) the band began gathering in the kitchen area near the stage. They were joking around, laughing and getting pumped to play their set.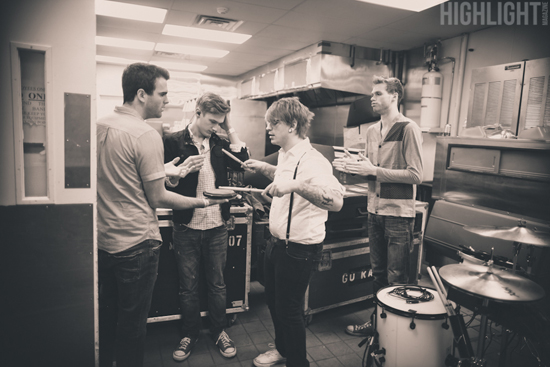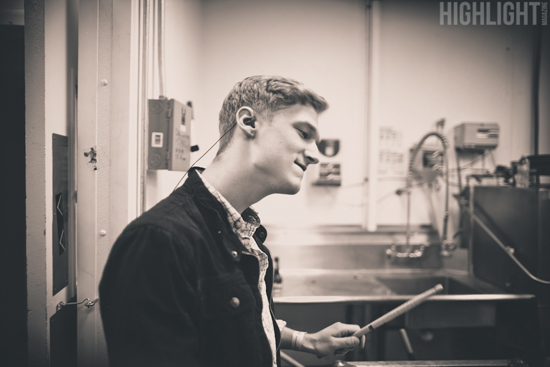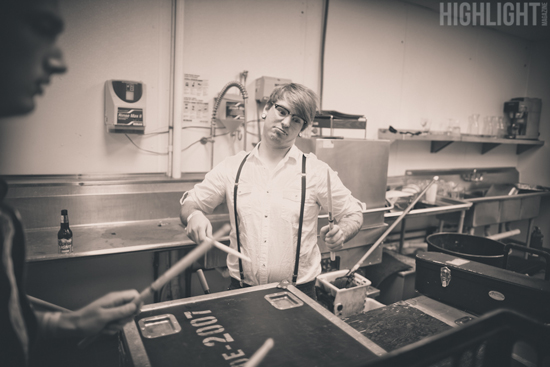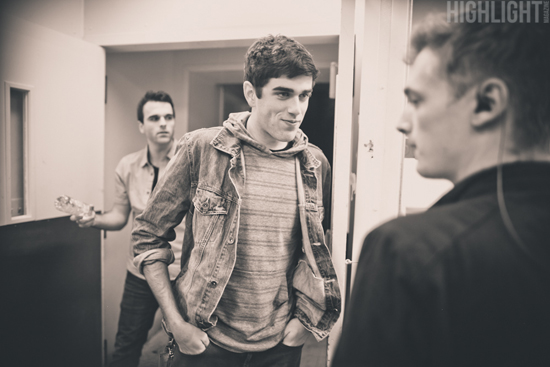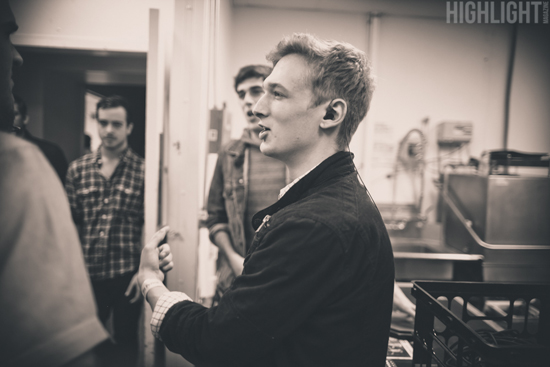 The band with some members of Stages and Steroes.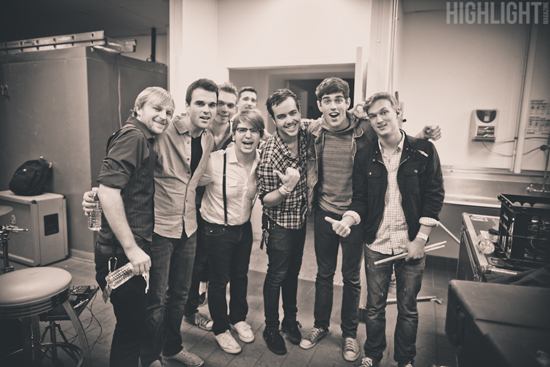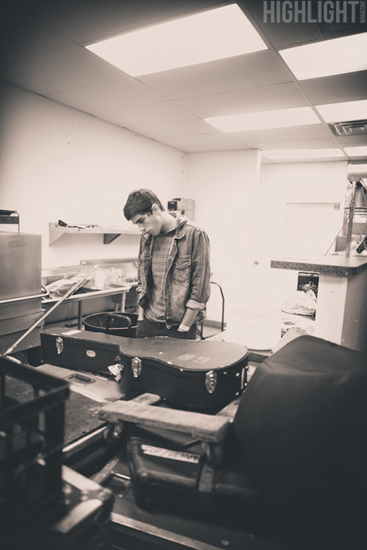 There was also a whole lot of dancing that occurred during this time.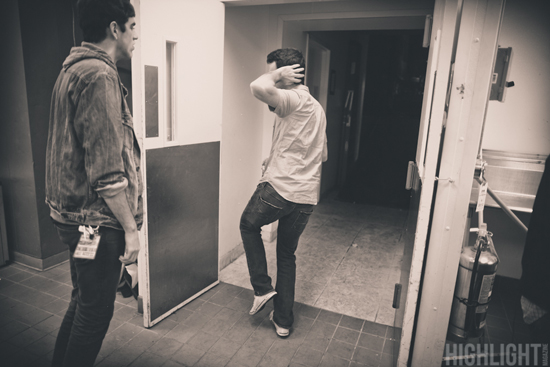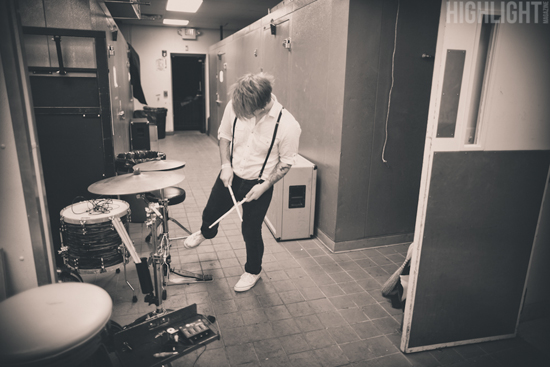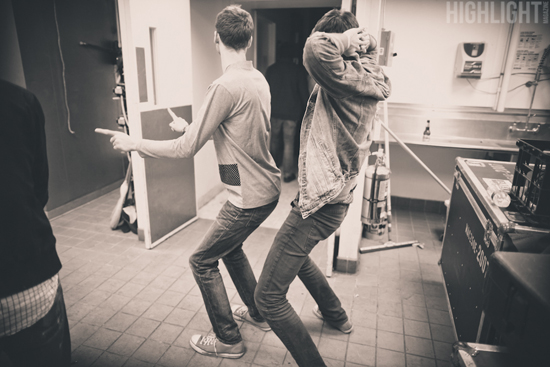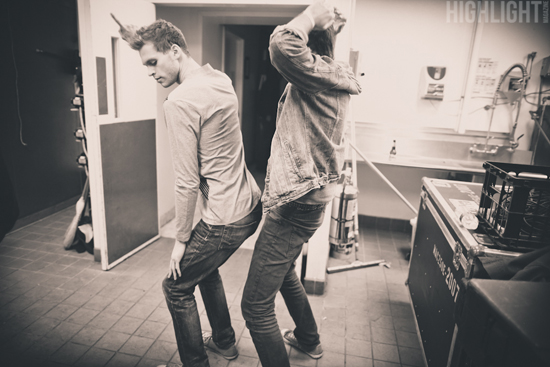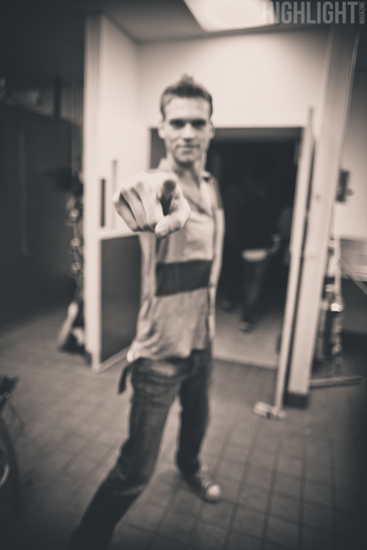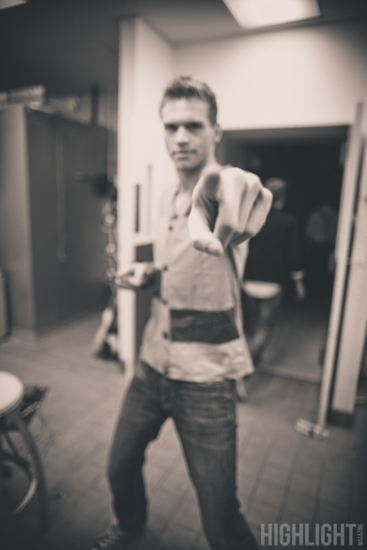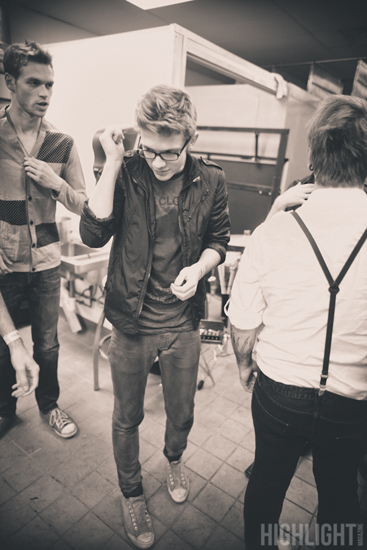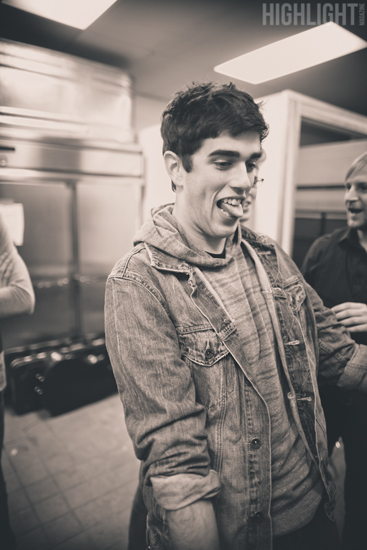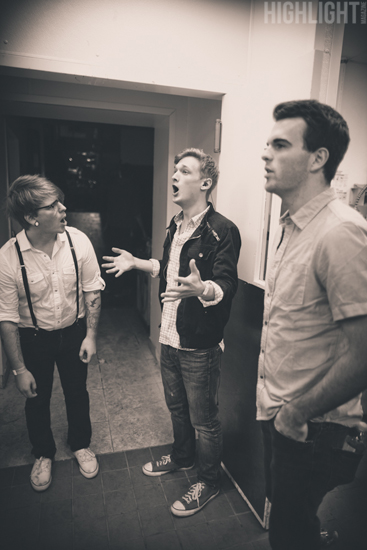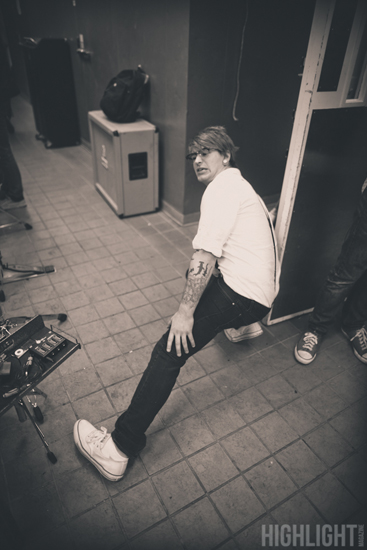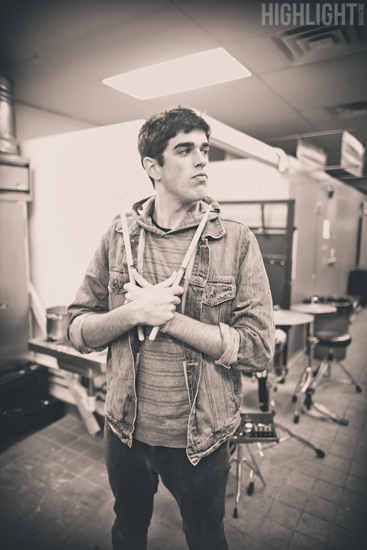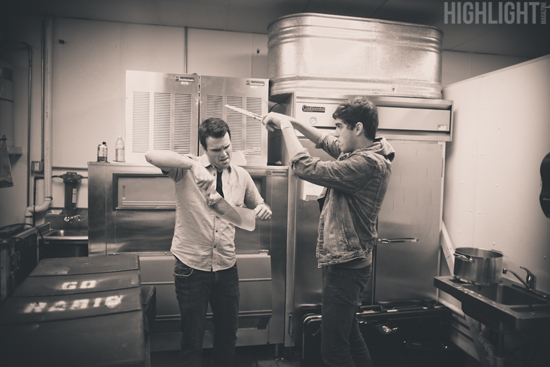 If Paradise Fears was a death metal band…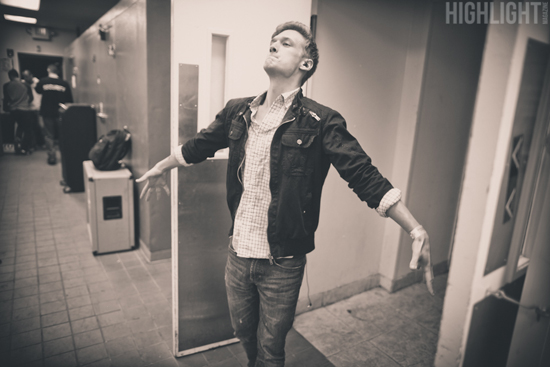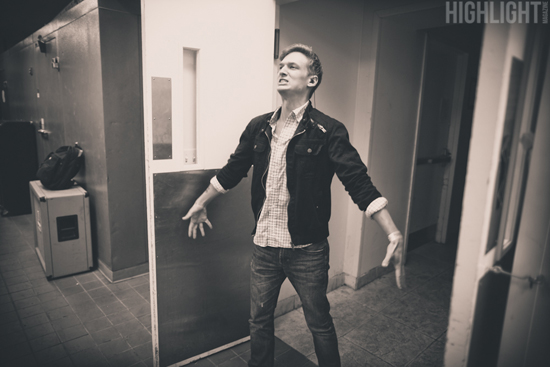 If Paradise Fears was a rap group…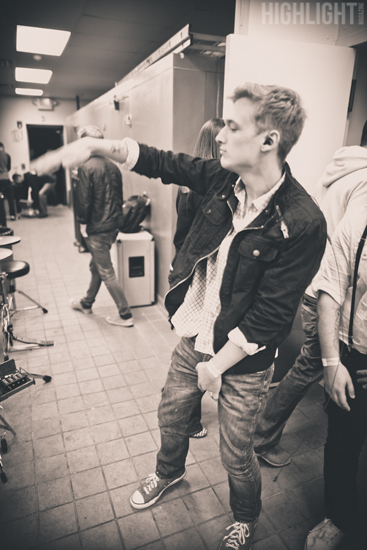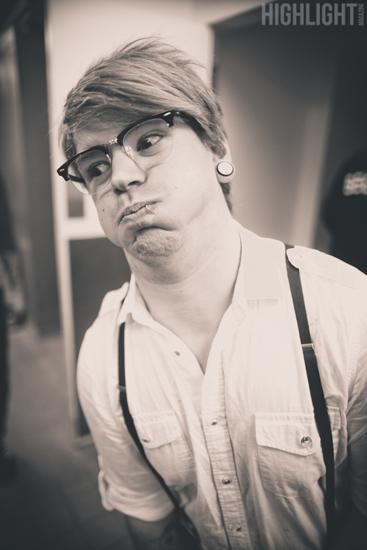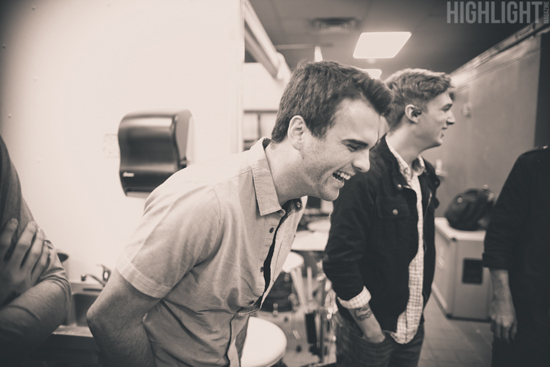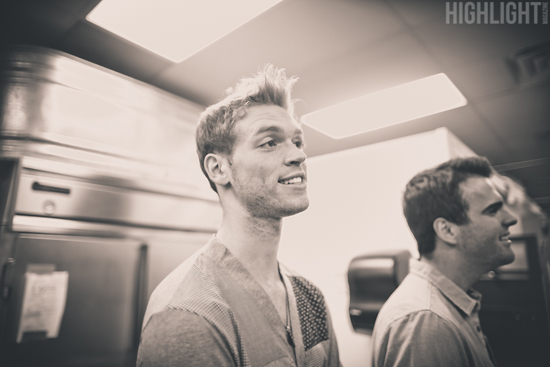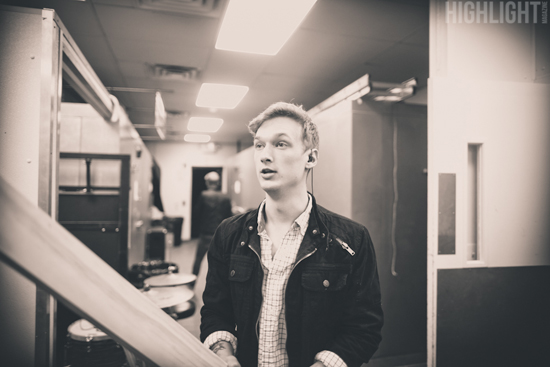 When Stages and Steroes finished loading their gear off stage, the band creeped up the ramp to check things out. That was when they got a lot more serious and things mellowed out. It was clear that they mutually knew it was time to get ready to perform and it was something that they take very seriously.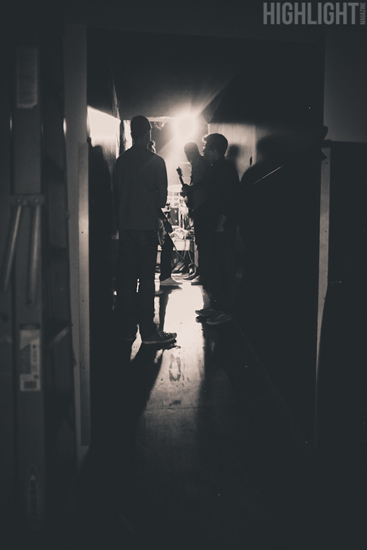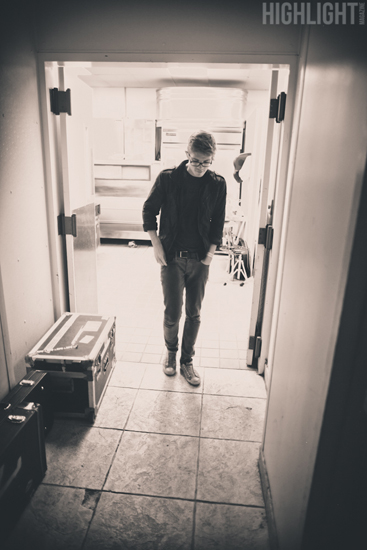 Up next was the pre-set huddle. The guys jumped around and laughed some more and then began running towards the stage one by one.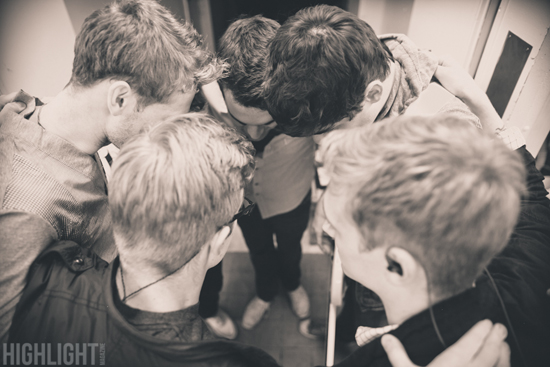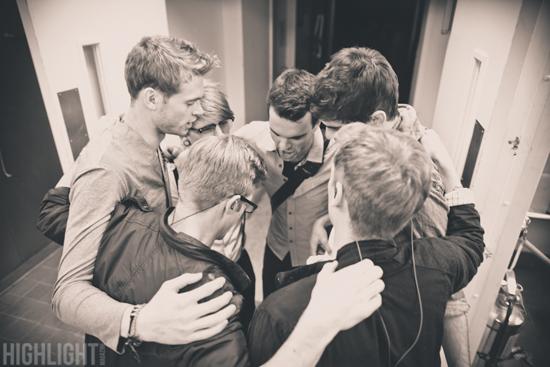 Sam followed and the second he hit the stage, Paradise Fears immediately began to show Mojoes what they're made of.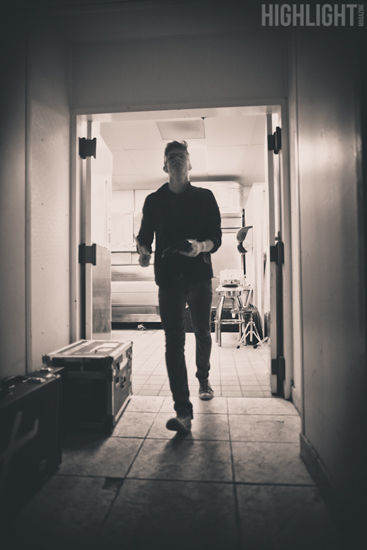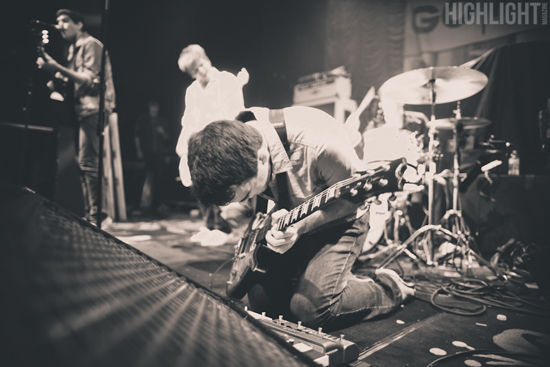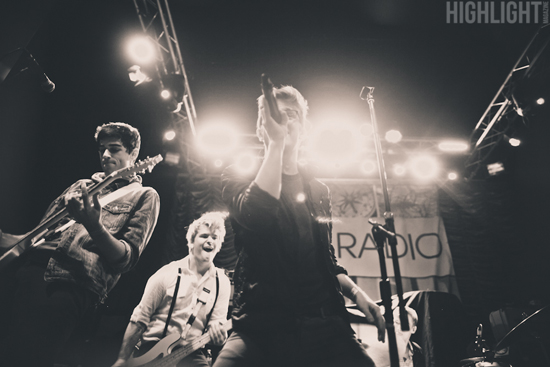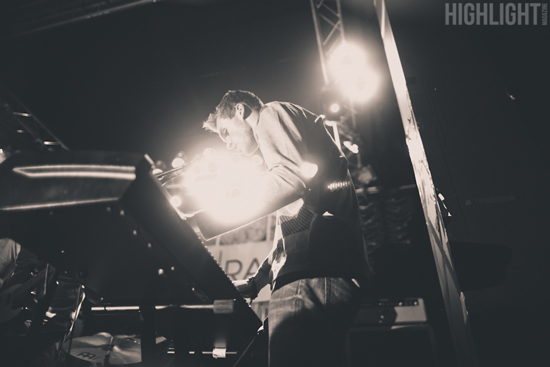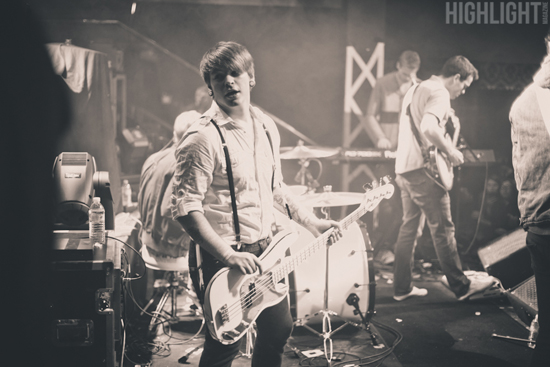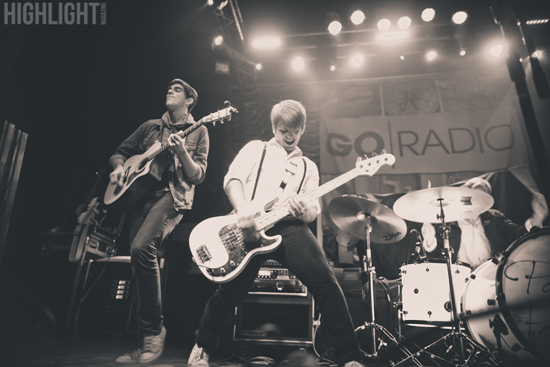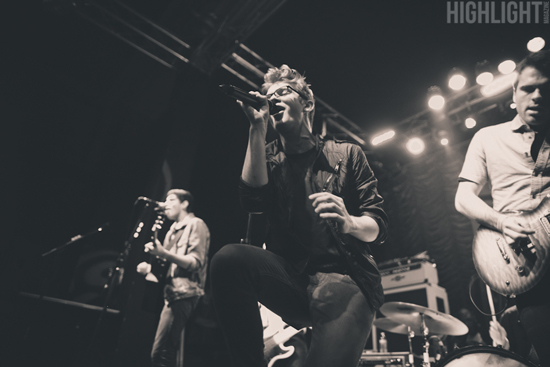 Overall, from this experience I can share with you that Highlight is lucky to be able to support yet another genuine group of musicians. Paradise Fears is serious yet care free, incredibly talented and from our conversations we can definitely see that they are dedicated to their fan base. We hope this gives you a better (and funnier) glance into who they are as musicians, people and a band as a whole. Be sure to check out their Facebook page here – where you can listen to some tunes and check out dates to see them on their winter tour with Action Item!