Review and Photos by Mike Danenberg
What's better than 105 degree weather, sticky sweat dripping down your neck and back, and a blazing hot sunburn that's going to kill you the next day? A Sunset in July with 311 at Summerfest that is. The day was horrid. Milwaukee had some of the hottest weather for Summerfest in quite a while. Intense waves of heat reaching 106 degrees filled the festival. Crowds of thousands gathered around the 11 stages checking out their favorites throughout the day. Good vibes were in the air.
Walking around early in the day, I found many 311 fans sporting t-shirts, hats, and other gear as they got ready for a night of good vibes from their favorite band. I introduced myself to a few fans because I am also a huge 311 fan. I've waited and waited for the opportunity to get to take photos for them, because I've lived and breathed their music for years. The best thing about 311 fans is the unity they share together. Every 311 fan has some of the same pure love for the band and will always support them.
I made my way to the photo pit and met some of the fans up front. Everyone was so excited to see this performance. One of the local radio announcers pumped up the crowd before 311 got on, which amped up the atmosphere throughout the stage area. The band's intro began as they took the stage. Chants of "311-3-3-11" began to fill the atmosphere. "Homebrew" was the opening song, which really got everyone moving.
P-nut, bassist for 311, brought out his Warwick bass with its unique light up fretboard. He introduced this in the last few years, and its incredibly cool to watch. Tim Mahoney, guitarist, jammed on his signature baby blue Paul Reed Smith guitar. Man, do I want that guitar. They went into some newer tunes with "India Ink" and "Sunset in July" which was very fitting for the day celebrating America's Independence. Nick, lead vocals, told the crowd how fitting the song would be. "Sunset in July" is off of their newest record Universal Pulse, which can be found in stores and on iTunes.
The band then got into some older tunes like "Beautiful Disaster" and "Plain." During "Plain" they included an extended intro. Looking up at the stage, you could see how much fun these guys still have on stage after being around for quite some time. As P-Nut tweeted to me he's "38 and feelin' great." They really know how to put on a set. They continued to mix up old and new songs with ones like "Weightless," which is a new favorite of mine, "Come Original," a classic, and of course a crowd favorite "Who's Got The Herb."
P-Nut busted out his unique bass solo. This guy has some intense licks. I've always looked up to him as a bassist, especially when he uses some looping during his bass solos. Chad, drummer, also performed quite a long drum solo. This was quite awesome. All members of the band participated with their own small drum setup coordinating a fantastic collaboration of percussion. "Applied Science" was the solo and the craziest part of the coordinated percussion was the part they tossed drum sticks to other members at the exact same time. Quite a sight! I enjoyed the entire set. It was quite long, about 22 songs. They sure knew how to bring the good vibes to help celebrate America's Indepence!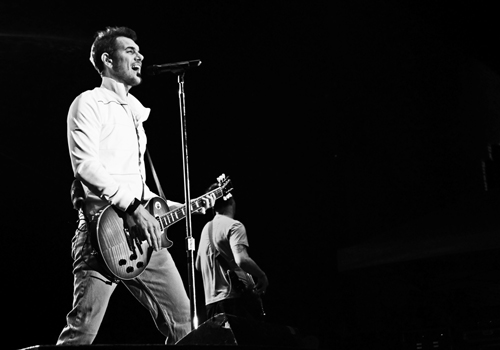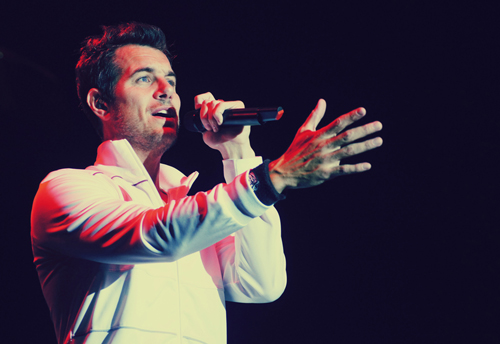 View more of Mike's photos
here
!